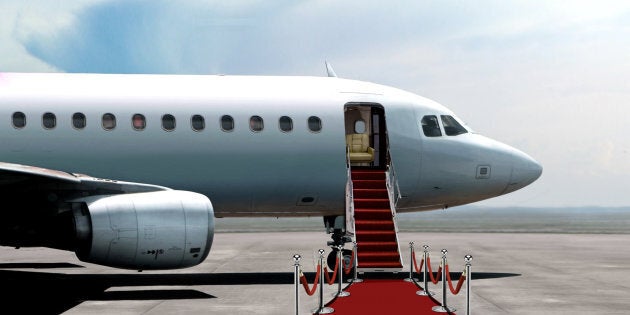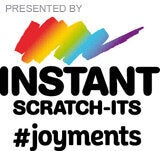 If you suddenly had access to huge amounts of cash, what would you spend it on? If you're honest with yourself, you've probably spent time mulling over the many ways you could upgrade your life if you could have whatever you wanted.
A bespoke trip to a tropical island on a private plane, an assistant at your beck and call to organise your life, a team to ensure no lock of hair is out of place or just to cook you home-made chicken nuggets after a hard day. When cash isn't an issue, no idea is out of reach.
1. A Private Jet.
No queues to check in your luggage, no hanging around the airport waiting for your flight to be called and no seat envy when you see other passengers turning left on the aeroplane as you squeeze in to the economy aisle.
Instead you can pose for Bieber/Kardashian/Drake-esque snaps on the steps of your own personal plane, before you put your feet up, and sip champagne brought to you by your personal waiter. Hashtag blessed.
2. A Personal Assistant.
Australians are working longer hours than ever before and 94 per cent of us feel overwhelmed by the amount they have to do, according to the book Overload! By Jonathan Spira.
More to the point, personal admin, paying bills, tidying up or doing your grocery shopping are life's least exciting tasks. A personal assistant would make all of this stuff go away. They could also organise your wardrobe, make doctor's appointments, take your car for a service, or ANYTHING ELSE YOU LIKED. Heaven.
3. A Lifetime Supply Of Ice-Cream/Wine/Chocolate/Champagne
Delivered to your door. Because that's what happens when you're rich, right?
4. Your Own Private View Of Your Favourite Sporting, Or Cultural, Event.
...Or the theatre, or the opera, or whatever's your bag. There'd be no need to desperately press refresh on your computer for hours every time you wanted to buy tickets for something, or try and type in your card details before the screen times out and makes you go through the whole process again.
You could just turn up at the venue, watch the game -- with the best seat in the house obviously -- and invite all your mates along for the ride too.
5. A Personal Chef
How do rich and famous people stay so healthy and perfect looking? Because they have personal chefs who make them gluten-free, fat-free, dairy-free deliciousness. Or they just get fancy burgers and hot chips and they're lucky enough to be genetic anomalies.
Either way, 76 percent of Aussies say they're too busy to grab lunch during the week, and 41 percent say they skip lunch at least one day a week, according to an Australian food survey -- so we clearly need personal chefs, right?
6. A Private, Personally Curated, Art Collection
If every time you visit an art gallery you come away clutching prints or postcards of your favourite pieces, then nothing would beat curating your own private collection.
No more cheap posters of the real deal. Instead you'd be able to have your own Pollock, Picasso, Warhol or Van Gogh sitting above the fireplace -- or your Christopher Guy sofa -- ready to greet your friends during an intimate cocktail party.
7. Your Own Personal Hair And Make-Up Team
A blow-dry every morning. A fringe trim whenever the whim takes you. No more roots, ever. Flawless make up to rival the Kardashians? Why wouldn't you?
8. A Separate Mansion For All Your Pets
Whether you're a dog or a cat lover, the downside of your four-legged best pal can be the mess they make. If money was no object you could buy a separate house for your pets to live in. That's right, a whole life-size mansion for your beloved pets. You'd get to visit every day, play with them and take them for walks, then go home to a fur-free carpet. Win.
9. Your Own Movie Theatre
Who would choose to go to the cinema with all those regular people at a time NOT chosen by you? Blue-Ivy would not tolerate that, and why should you?
Avoid the annoying whispers and phone useage of your fellow cinema goers with your very own private cinema? As well as tucking into handcrafted luxury snacks (made by your personal chef, obvs), if you want to watch The Notebook on the big screen for the five hundredth time and there's nobody to stop you.
10. A Personal Driver For Every Occasion
If you have a love/hate relationship with your sat nav and spend all your time in the car wishing you could be working, texting or doing anything more interesting than looking at the road, then a driver is the ultimate accessory.
They take you wherever you need to go, cut out the stress of parking, then pick you up and take you home again when you're ready.