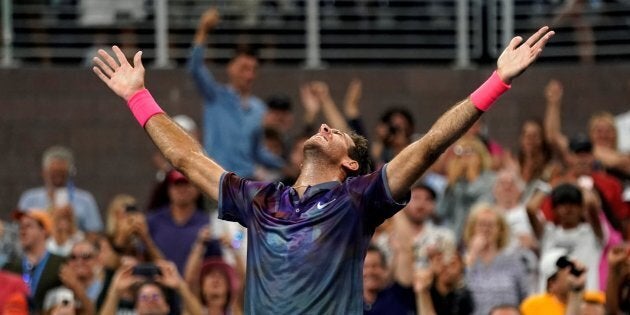 NEW YORK, (Reuters) -- An ailing Juan Martin Del Potro came back from the brink of defeat to beat Austrian sixth seed Dominic Thiem 1-6 2-6 6-1 7-6(1) 6-4 and reach the last eight in Flushing Meadows on Monday.
Del Potro, the 2009 champion who will next face either Roger Federer or Philip Kohlschreiber, saved two match points in the fourth set of what was arguably the best of the tournament so far.
"Oh my God, I don't know (how I won). What can I say after a battle like this. I was sick the last two days and I just tried to improve game after game," 24th seed Del Potro, who took a pill near the end of the opening set, said on court.
"I fought like this because of you guys, so thank you very much," he added in reference to the noisy Argentine fans who had turned the Grandstand Arena into a raucous soccer-stadium like atmosphere.
Del Potro struggled early on, spraying the court with unforced errors and the Argentine called the doctor twice.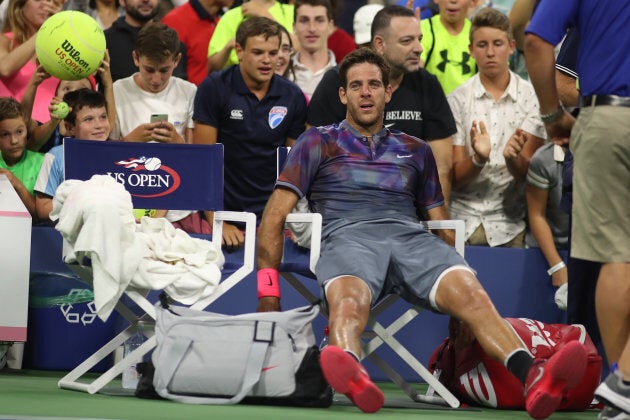 At 5-0, he took a tablet. He won one game and had two break points at 5-1 but Thiem, who was looking to book his spot in the last eight here for the first time, coolly closed out the set.
He raced to a 4-0 lead in the second as Del Potro looked completely out of sorts.
The 'Dominator' was in full control, dictating the play with deep forehands, and he sealed the set with a cracking backhand winner down the line.
The question was then whether Del Potro would retire.
But the Argentine found his range with his impressive wristy forehand. His opponent could not keep up the pace and Del Potro easily pulled one back.
The real fight started in the fourth set.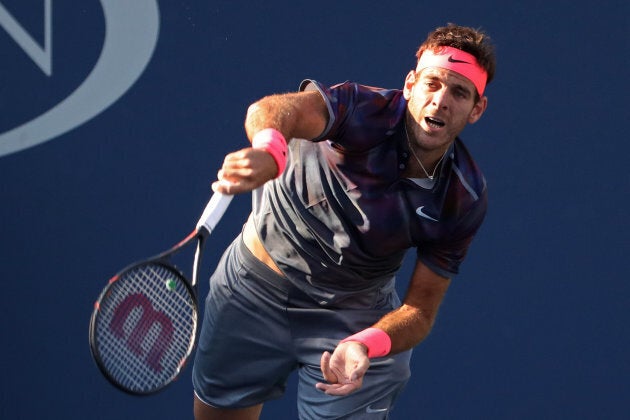 Del Potro broke for 2-1 but Thiem played tighter and broke immediately back. A delightful backhand winner earned him another break for 4-2 and the Austrian served for the set at 5-3.
He led 30-0 but lost his focus and scooped a forehand long to allow Del Potro back in the contest.
Thiem had two match points at 6-5 but Del Potro saved them with consecutive aces -- one of them at 204 kph.
In the resulting tiebreak, Thiem suffered a meltdown and Del Potro leveled with a gravity-defying crosscourt forehand winner.
The decider was tightly contested but Del Potro eventually had the last word. On the second match point, he challenged Thiem's second serve and was spot on as the ball was out, meaning the wiry Argentine got to fight another day.
(Editing by Greg Stutchbury)