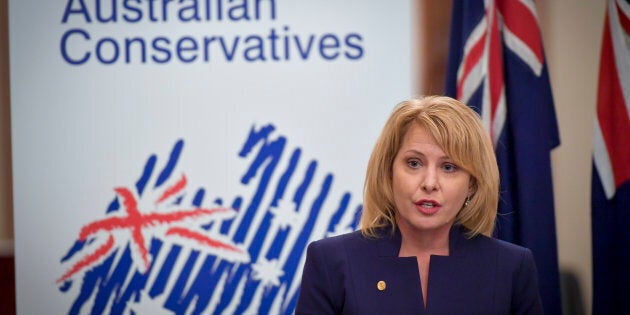 Victorian MP Rachel Carling-Jenkins has revealed in parliament that her husband has been convicted and jailed for child porn possession -- and that she and her son helped put him there.
In an emotional speech to state parliament on Thursday, she spoke of finding her husband's porn stash in the family home in February 2016.
"I personally viewed deeply distressing images that have caused me immediate and ongoing anguish," she told the parliament.
"The faces of many are etched in my memory for eternity."
"I find myself unconsciously searching the faces of little girls I see on the streets, distressed by the faces of little girls I glimpsed in his collection."
Her husband was sentenced to four months' jail in March, she said, and placed on a sex offenders register -- a punishment Carling-Jenkins said was not enough.
"I do not believe a sentence of a few months and inclusion on the sex offenders register was adequate," she said.
"These little girls would not be abused if people like my ex-husband did not provide a market.
"These little girls have lost their innocence, childhood and control over their destiny."
Carling-Jenkins said statements from her and her son helped police convict her husband.
"Gary was initially picked up based on witness statements my son and I provided to the police. These statements were recorded shortly after our discovery," she said.
"I want to make one thing clear, I had no idea prior to February 2016 that my husband was addicted to child pornography. I had believed for a long time that he was suffering from a mental illness and I had attempted on numerous occasions to get him help.
"However Gary had consistently rebuffed or sabotaged these attempts and I thought at the time that was another symptom of a mental illness. Gary does not have a mental illness, his behaviours stem from something much more sinister."
She said she and her husband were still married, as he refused to sign divorce papers.