You've seen him hanging around street drains, you've seen him in your nightmares and now 'It' is heading to a cinema near you.
Stephen King's terrifying clown creation opens in theatres from today, and had its world premiere earlier this week with the star, creepy clown man himself, Bill Skarsgard walking the red carpet with his two brothers, Gustaf and Alexander.
You probably know the other two Swedish Hemsworths from their other roles on screen, Alexander from 'True Blood' and 'Big Little Lies', while Gustaf has starred in 'Vikings' since 2013. The two were there to celebrate baby brother Bill's big break and it looked like Alexander was taking things VERY seriously.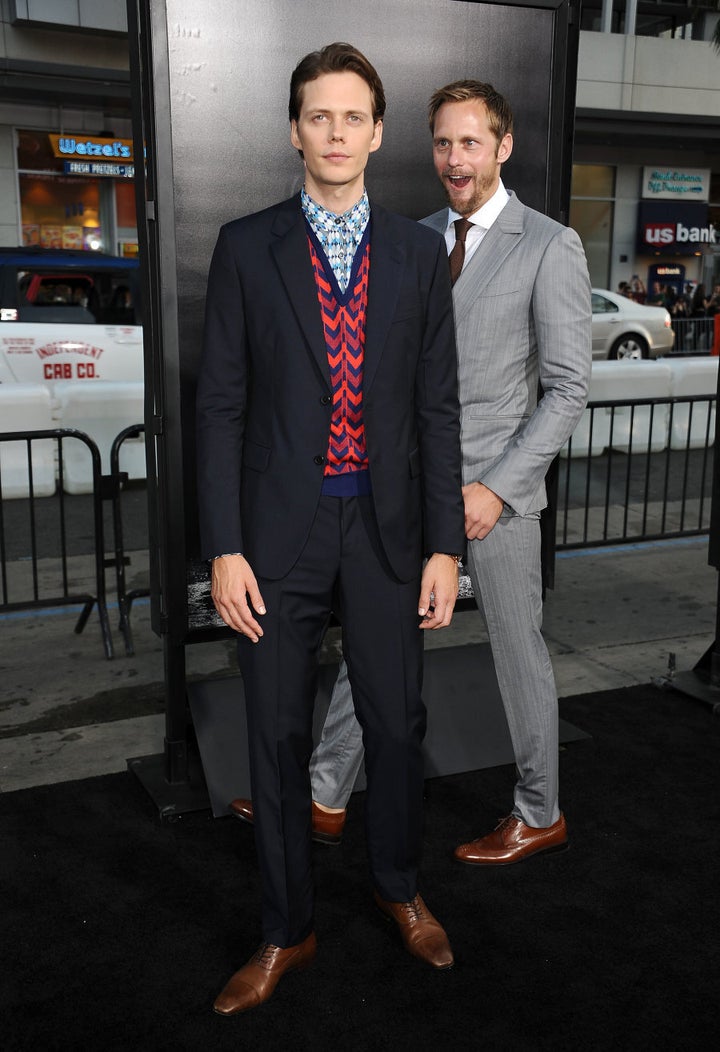 'It' stars Bill as Pennywise the dancing clown, a demon who lives under the town of Derry, Maine and hibernates for 27 years before resurfacing to feed off of the children of Derry.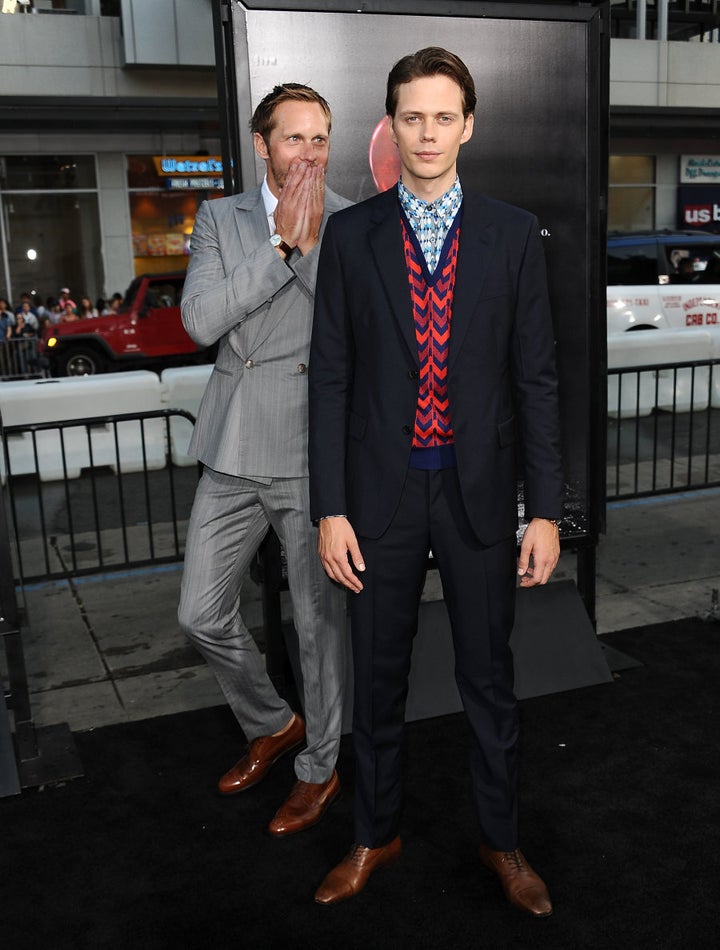 Skarsgard stars alongside a brilliant young cast making up 'The Losers Club', a group of outcasts who band together to fight against Pennywise and confront their fears. The young cast features Jaeden Lieberher, Jeremy Ray Taylor, Sophia Lillis, Wyatt Oleff, Chosen Jacobs, Jack Dylan Grazer and 'Stranger Things' star Finn Wolfhard.
The performances from the young cast are all incredibly strong, as the film tempers the relentless tension and scares with a coming-of-age buddy comedy vibe throughout.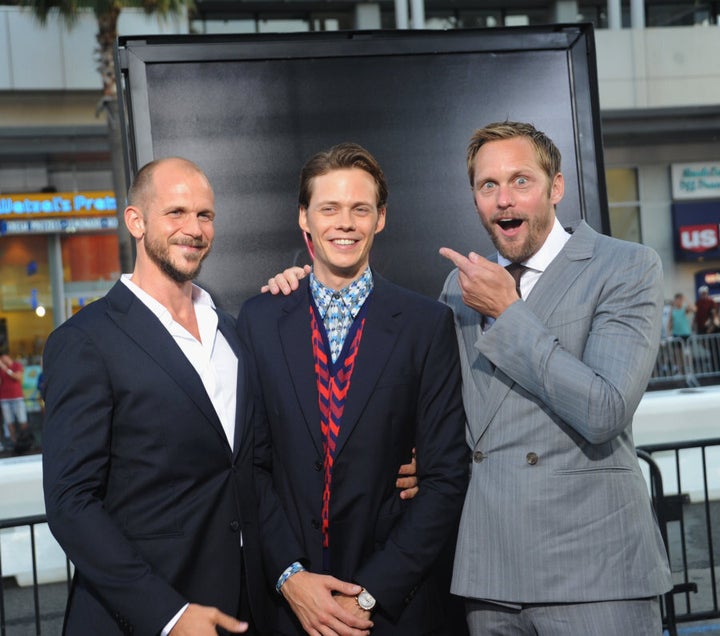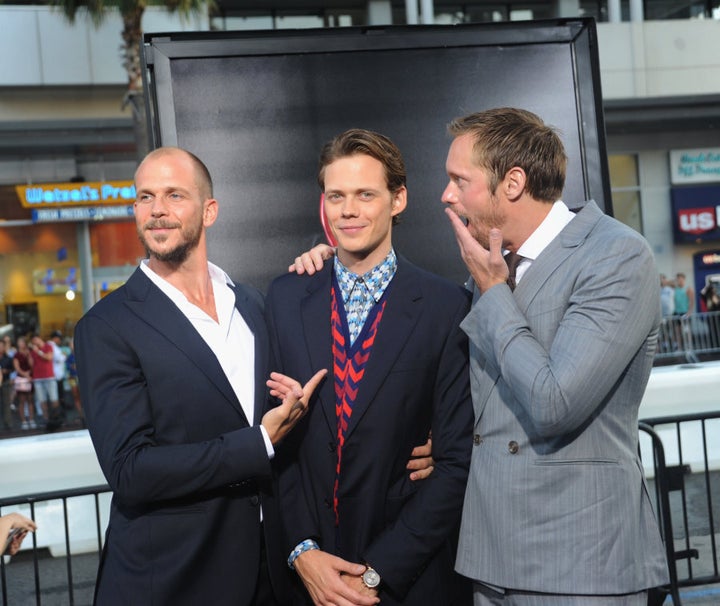 Stephen King's original 1986 novel followed the Losers Club as both kids and adults, however the 2017 film only focuses on the kids with the plan being a follow-up sequel that will be set nearly three decades later, when the kids have all grown up.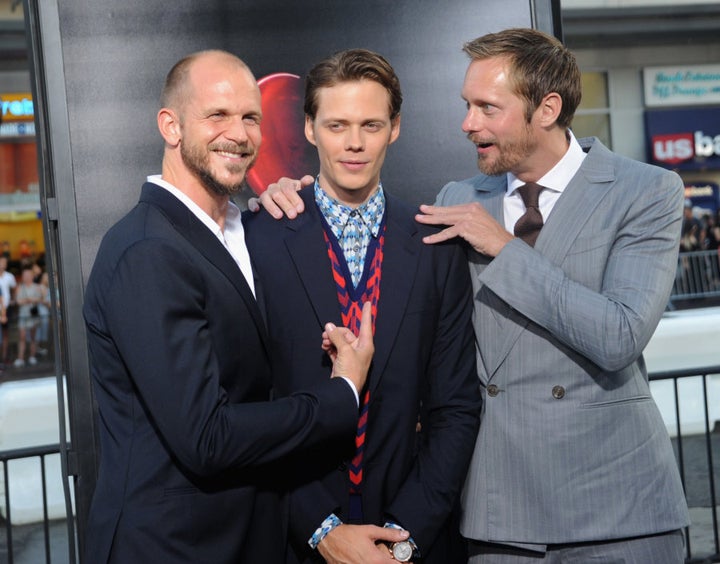 'It' is in cinemas across Australia now, and it'll probably scare the pants off you.