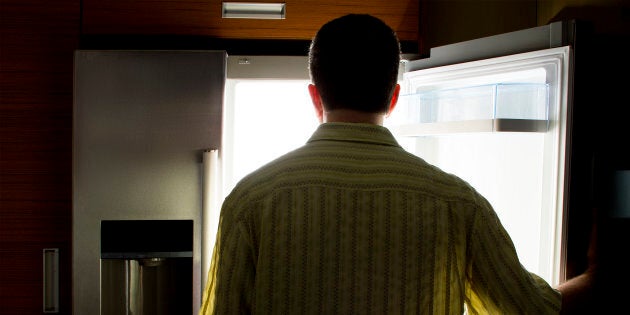 Queensland parliament has passed new terror laws which would give police the power to remotely turn your phone, computer or even your smart fridge into a surveillance device.
The blandly titled Counter-Terrorism and Other Legislation Amendment Bill 2017 was carried through the parliament on Tuesday, containing a sweeping new suite of police powers in the event of a terrorist incident. The new laws would give police the power to seize electronic devices and demand passwords to view the information contained on them, a power QLD police currently do not have.
"The proposed amendments will allow a police officer to require a person to provide access codes, passwords, encryption keys or provide assistance to operate an electronic device. The officer may then search the device for anything relevant to the emergency situation," the bill's explanatory note said
"This power may be seen as impinging upon the rights and liberties and, in certain circumstances, against the right to avoid self-incrimination. The amendments are necessary, however, due to the critical nature of the incidents being responded to and the necessity for police to identify potential offenders.
"A search of electronic equipment is vital for the acquisition of intelligence to enable police to effectively manage and resolve the declared emergency."
The laws, however, are not restricted solely to terrorist incidents. The bill outlines that the emergency powers can be used if "the emergency situation involves or may involve an explosive or a person's life or safety being seriously endangered by an act of another person", a rather vague set of circumstances.
The note outlines that some witnesses to a crime have been reluctant to share information or photos with police because they want to "sell footage to the media or circulate it on social media", and that these new powers may help law enforcement to obtain footage of a crime or offender.
The note also, however, restricts police to only viewing and searching material from "the period of, or leading up to, the emergency. Searching of information, or photographs, well before this period would be outside the lawful authority to undertake the search and any evidence obtained may be excluded from any subsequent prosecution."
In addition to these new powers, classified as "extraordinary emergency powers", police in QLD will now be allowed to search a person without a warrant, require their person's name, address and date of birth, and collect and use biometric information.
The new laws also give licence for law enforcement to use "existing devices" and turn them into surveillance tools -- such as phones, computers or internet-equipped gadgets inside a person's home -- with only the permission of an officer, without a warrant.
"The Bill further amends the PSPA to enable a commissioned officer to authorise the use of a surveillance device during a declared emergency within a declared area or in a stated place. This includes using an existing device as a surveillance device and authorises the doing of anything necessary to enable the device to be used as a surveillance device," the note explained.
"While this amendment may be considered a breach of civil liberties, it is warranted when consideration is given to the critical nature of the circumstances in which the power may be used. The ability to rapidly acquire and use relevant intelligence obtained from surveillance devices is critical for the effective management and resolution of emergencies in circumstance where there is a significant risk to the life or safety of persons."
"It is not outside the realm that, if you think about the connected home that we now look at quite regularly where people have their security systems, their CCTV systems and their computerised refrigerator all hooked up wirelessly, you could actually turn someone's fridge into a listening device," he said.