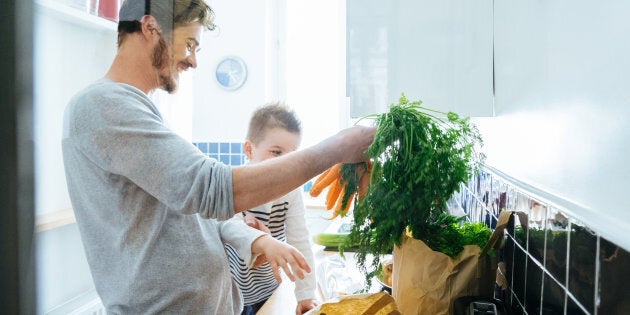 With Amazon's Australia roll-out looming large, supermarket giants Coles and Woolworths are scrambling to find new ways to entice shoppers with faster and more convenient ways to get groceries to customers' doorsteps.
In the latest move by Coles, shoppers in Melbourne's inner-east can now get basic groceries delivered to their door within 30 minutes using takeaway delivery service, Deliveroo.
Deliveroo, which mainly delivers restaurant meals, was already offering "food packs" from Coles, such as an 'entertainment pack' of cheeses and dips and a 'brunch pack' with bacon and eggs.
But in August, their website offerings expanded to include a selection of groceries, including milk, bread, spreads, fruit, cheese, yoghurt, chocolate, biscuits and icecream.
While the current range is limited (at the time of writing, the only individual fruit and vegetables on offer were bananas, blueberries, strawberries and avocados), there are also meal kits in the style of healthy eating delivery schemes like HelloFresh, with all the ingredients to make meals like Middle Eastern lamb and chilli pork ramen.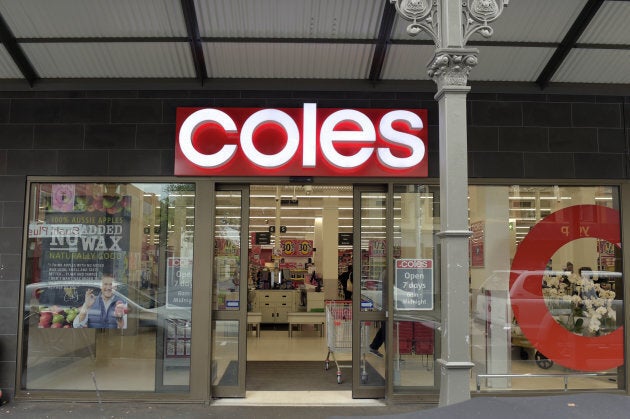 The delivery fee through Deliveroo is $5, compared to as much as $18 for a fast-tracked delivery through Coles online.
Coles has started promoting the delivery service on their website, advertising home delivery within 30 minutes through Deliveroo's bicycle- and scooter-riding couriers.
At the moment, it's only available to those living within a three-kilometre radius of Richmond, encompassing Collingwood and parts of Melbourne's CBD, but Delivero has told the Sydney Morning Herald they're hoping to roll it out further.
In an online price comparison by HuffPost Australia, the prices for the Deliveroo items were the same as those advertised by Coles -- although they didn't include discounts on items like 1L Coca Cola and Cadbury Dairy Milk chocolate.
It's not the first attempt by Coles to ramp up its home delivery offerings in recent weeks.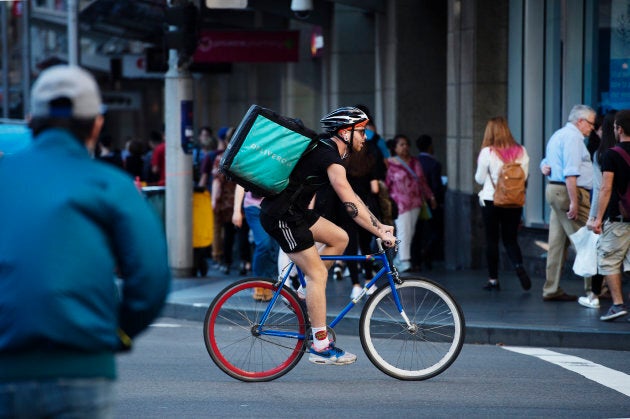 Last month, Coles quietly starting trialling deliveries using the rider-sharing company Uber in the same Melbourne suburb, Richmond.
During the trial, which is set to finish this month, Uber drivers augmented Coles' own delivery van service by making same-day delivery of items that were missed from the original orders or needed to be replaced.
Woolworths has also been experimenting with ways to stay competitive against ecommerce juggernaut Amazon, which has decimated competitors in America and Europe and is in the process of growing its food delivery service, Amazon Fresh after acquiring US organic food retailer Whole Foods in June.
In August, Woolworths announced it would have in-store pick-up of groceries at all its Australian supermarkets by the end of September.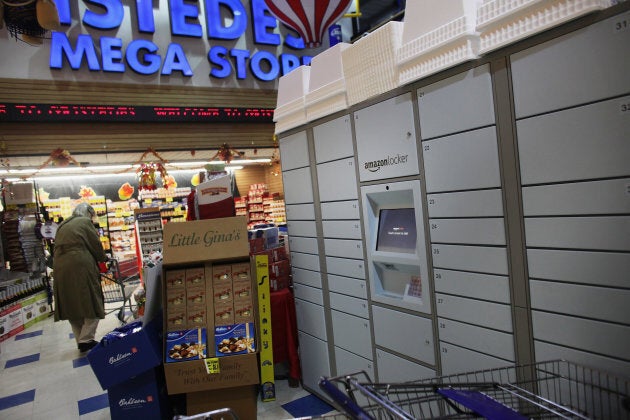 "Everyone is asking questions about what our response to Amazon is. The truth is the best response to any competitor, including Amazon, is to focus on your customer and meet their needs," Woolworths CEO Brad Banducci told investors.
"What we really want to do is provide our customer with a multitude of options in how they shop with us, whether its in-store, pick-up at store, pick-up at the front of store, pick-up via drive-through or home delivery – at a designated time or express within one hour."
Both Coles and Woolworths have also jumped on a popular Amazon strategy in the U.S., which allows shoppers to pick up their pre-packaged groceries from dedicated lockers at select locations, such as a Sydney train station.
Whether they will succeed in beating Amazon at its own game is yet to be seen.