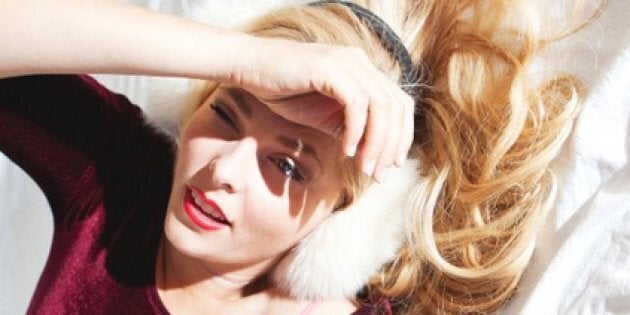 Aussie architect-turned-actress-turned-filmaker Claudia Pickering felt there were not enough films showing the reality of being a 20-something in the limbo world between finishing uni and starting a career.
Working as an architect in the US, she'd completed a 'job on the side' producing a film called Winning Formula and realised she had it in her to write, direct, produce and star in a film of her own. The only problem? She had a budget of just $5,000.
Pickering told HuffPost Australia she never let a small budget get in the way of her goals.
"I'd seen a film somebody had made for $20,000 and when I asked the director how he'd managed on such a small budget, he let me know how. Then, the next day, I went to my architect job, which was killing me slowly, and I thought, 'I've only got $5k but let's make it happen!" Pickering said.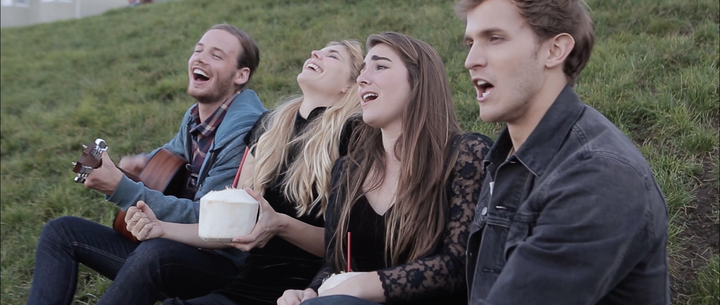 "We did everything for $5,000. We had it shot, edited, coloured, post production sound and in festivals exactly within our small budget!"
Interestingly, Pickering had selected a soundtrack before she started writing the script, featuring all-indie musicians. She said the music was a key part of her writing process.
Once Pickering wrote the script, the crew took just fourteen days to film on a guerilla style shoot in San Francisco.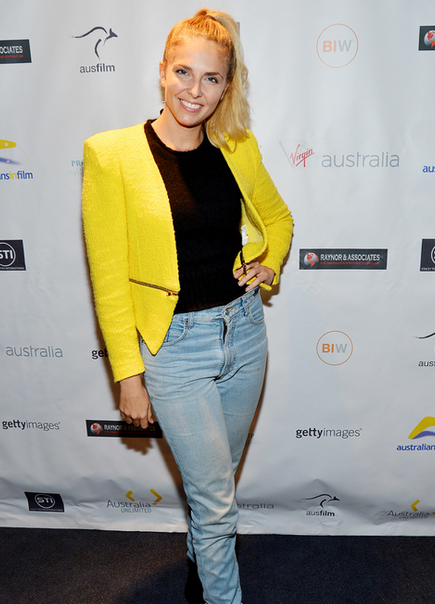 Frisky is the story of two young women who move to San Fransisco to chase their careers, but those career aspirations are quickly sidelined for their sex life. The film has earned rave reviews in Hollywood, as well as taking home several awards.
So, how exactly did Pickering make a feature film for $5k?
Firstly, almost everybody worked for free. Pickering, as screenwriter, producer, actress and director did most of the work herself. What she did, very cleverly, was offer everybody a profit share in the film.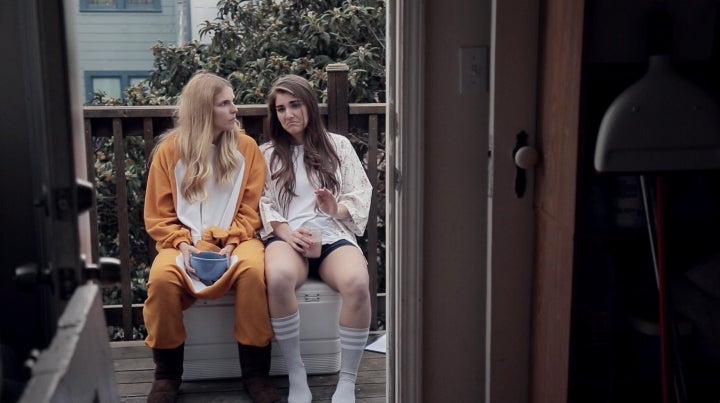 "Everyone, from director of photography and the editor, to the actors and extras have a profit share. Also, everyone was given a bump up in the credits. For example, for a person who'd usually be production assistant, I could make them 'first assistant director,'" Pickering said.
"Everyone rose to their role and wanted to prove they'd shine and nobody let me down. We all worked our arses off because we knew we'd all end up with a feature film credit."
"I knew I could get it done because I'd done it before, on Winning Formula, which is yet to be released. I was pulling people in by showing them the trailer of my previous film. So that was an added bonus, that I already had a track record and people had faith in me."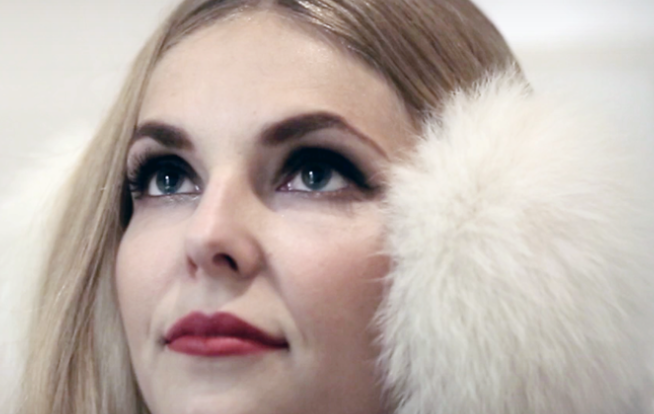 Pickering made sure that any of the 'crappy jobs' fell to her, so people didn't feel they were doing too much work for no payment.
"Almost all of my budget was spent on post production sound and colour, which is pretty much impossible to get for free. But I want people to see how do-able it is to pull this off on a budget. I'd love to be seen as a role model for other women who are keen to get their film made and are worried they don't have the money," Pickering said.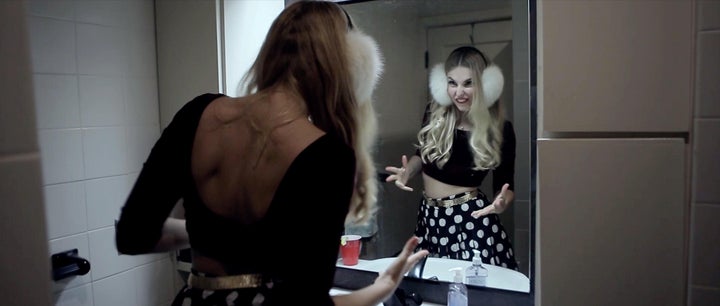 "If people can look at us and think 'Oh mate, I could do that too!' then that's excellent because that's exactly what I did. I looked at someone else and thought I can do that too. And I did."
Frisky had an all-female crew, which wasnt intentional but Pickering felt that, due to the subject matter, women were naturally keen to be involved. One thing Pickering really set out to achieve was having an honest representation of female friendship onscreen.
"A lot of female friendships are shown as BS, cardboard cutouts. I wanted to show the ups and downs, the rawness of friendship, the selfishness and growth that comes from it. Frisky doesn't talk about any agenda or feminist values, I'm just putting up two female protaganists and normalising their relationship," Pickering said.
"The film world should be diverse and not just all about straight white dudes having fun and us, the women, being the fluffballs around them."
Pickering has been handpicked by Screen Australia as one of the top emerging Australian film directors.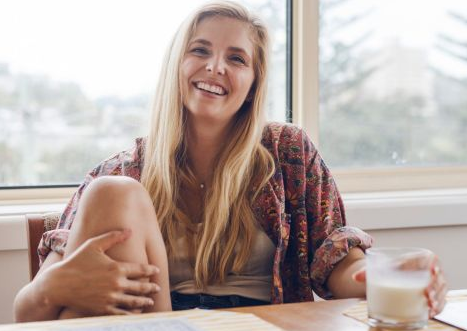 After releasing FRISKY in the US, Pickering has signed a deal with Jungle (No Activity, Here Come The Habibs, Soul Mates) to turn Frisky into a television series.
Pickering recently returned from Hollywood where she was part of Screen Australia's TALENT LA program. Eleven directors, six screenwriters and ten online creators were funded by Screen Australia to travel to the USA in June for a series of career growth opportunities.
Also a special screening hosted by Australians in Film (AiF), an LA based Australian industry advocacy group, which coincided with the US ondemand platform release, was what Pickering said was a real game changer for Frisky.
Claudia Pickering's Tips For Budget Movie Making
Use Craigslist to advertise for cast and crew. Also ask your network.
Offer profit share for people to work for free.
Use the majority of your budget for post production sound and colour.
Offer bigger credits for those working for free
Do most of the dirty work yourself.
Frisky is available in Australia through iTunes, Google, Fetch, Sony Playstation, Big Pond & Xbox or DVD/Blu Ray.