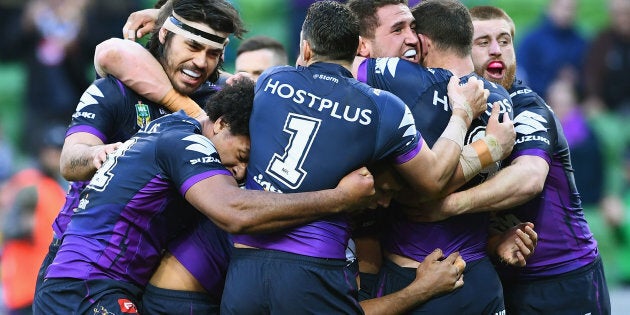 It's not often we'd draw a comparison between a rugby ball and a hot potato, but today we've done just that.
In Saturday's NRL semi-final clash between Melbourne Storm and Parramatta Eels, the 46th minute made us all question just what game Storm were trying to win.
In an unbelievable try Twitter is now coining the 'try of the year', Melbourne showed off some pretty impressive ball handling skills, with Kenny Bromwich diving between the posts after a good 30 seconds of 'Who should we pass to next?!'
Despite the chaotic performance, the try pulled Melbourne back into the lead -- a position they maintained for the rest of the game, beating the Eels 18-16 in the semi-final match.