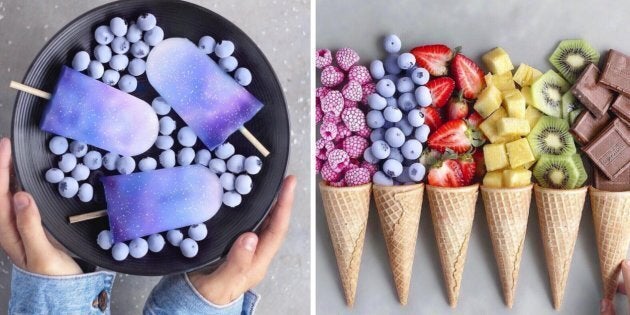 We've come to expect seriously good #foodporn on Instagram, but there are always accounts you come across which blow you away. This time it's @naturally.jo, a colourful Instagram account with over 460k followers, filled with stunning pastel vegan treats and breakfasts.
The most amazing part? Jose the creator and photographer is 16 years old.
We're not sure about you, but we certainly weren't creating vegan desserts and breakfasts, photographing and skillfully editing them, and racking up half a million fans at 16 years of age.
From fairy floss pink smoothie bowls and fruity raw cakes to galaxy-themed ice creams, Jose's work is frankly astonishing -- and not making us envious one bit...
Take a look at some of @naturally.jo's stunning photographs below.