A primary school gave parents of children starting school for the first time a comforting goody bag as they waved off their kids into class.
Humberston Cloverfields Academy put together the pack for mums and dads and included a note, a chocolate bar, a tea bag and a tissue.
"The day is finally here," the note read. "Sit down and have a brew and think of how they've grown.
"The tissue is for your tears if you want to cry, when they are at school and you are thinking about all the good times that have gone by.
"As you eat your little treat, your worries can be gone, because we already care about your precious little one."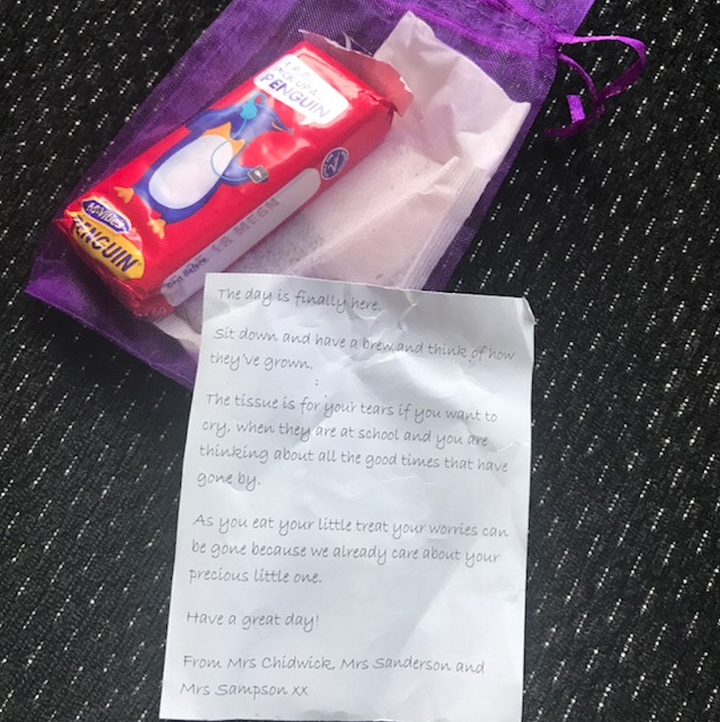 The note was signed off by Reception teachers at the school.
Helen Barley, 32, of Humberston, whose four-year-old son Sam started school, said the teacher came round with a basket full of the bags and handed them out as parents queued up in the playground with their children.
"It was so lovely," she told HuffPost UK. "They were all just handed to the parents of children who were starting school for the very first time."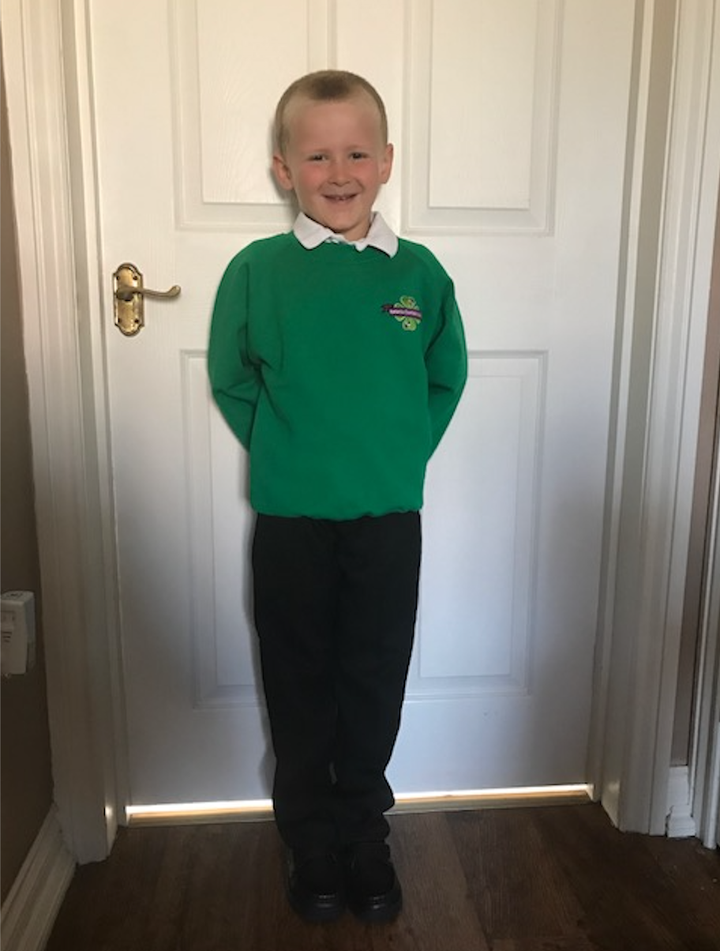 Barley added: "Apparently a handful of local schools did the same thing, I've honestly never heard of anything like that being done before."
Speaking to the Grimsby Telegraph, Humberston Cloverfields Academy principal, Carole Spruce, said: "It's the first time we have done this and we just thought we would try something different.
"It's a big thing for the parents when they take their children to school for the first time. We have had a very positive reaction and a lot of the parents have said they thought it was very sweet."