A Labrador called Barney has struck up an unlikely friendship with a tiny kitten who was found abandoned in a London garden.
The pair met at Battersea Dogs and Cats Home where they instantly became friends.
Now they're inseparable and Barney takes his role as Ava's foster dad very seriously. (Don't believe us? Check out the video above.)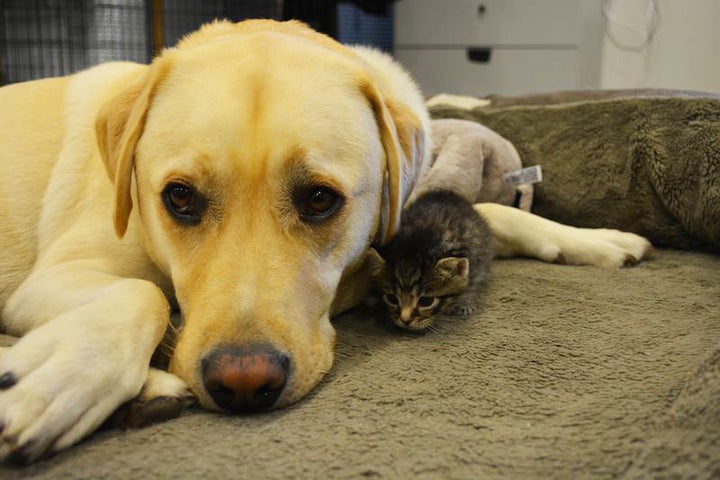 Ava was just days old when she was rescued by staff at Battersea. The now five-week-old kitten is so young that she needs hand-feeding every two hours.
She spends most of her day in the Battersea clinic office - which is where she met Barney.
The three-year-old Labrador can often be found snuggling and playing with Ava, or monitoring her every move around the office to make sure she's safe. Battersea staff said they even watch TV together during break time.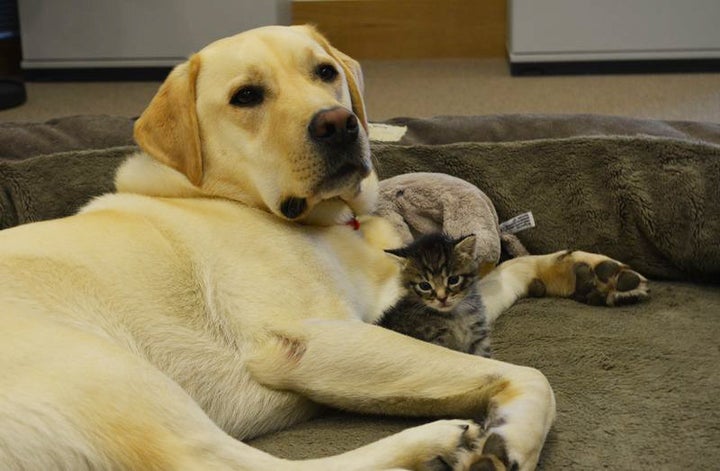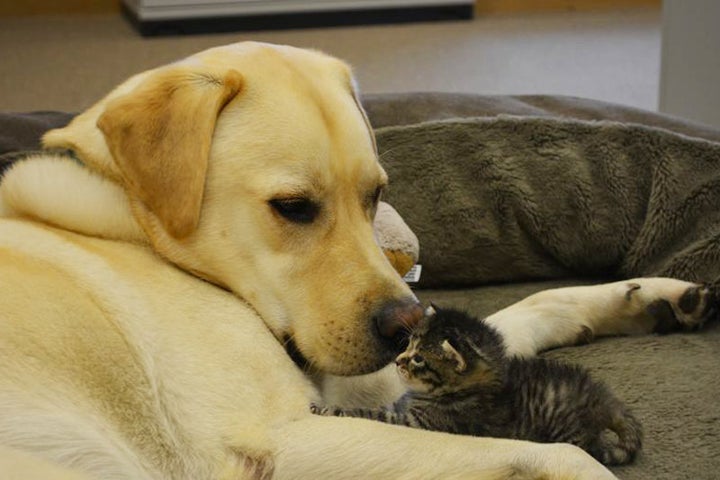 Like Ava, Barney had a difficult start to life. He was born on a puppy farm and ended up with owners who soon found they couldn't cope with a lively puppy.
He was taken into Battersea in 2014 where head nurse Rachel Ab'dee fell in love with him and adopted him.
"Barney adores Ava and can't wait to come into Battersea every morning so he can see her," Ab'dee said.
"It's great for Ava too, because she doesn't have a mum or brothers or sisters, so Barney has become her best friend and favourite playmate."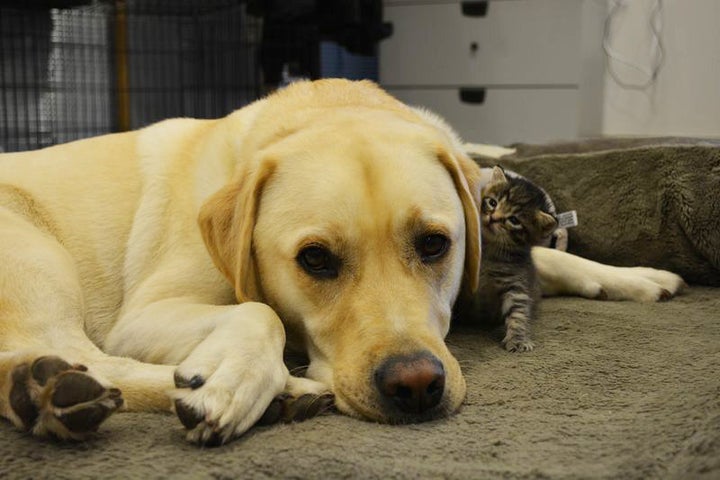 Ava already has a home lined up, once she's old enough to leave Battersea, but there are still plenty of grown-up cats and dogs looking for a home.
Ab'dee added: "It's wonderful to see them so happy together and to know that their most difficult days are behind them."
To adopt a dog or cat, visit www.battersea.org.uk.