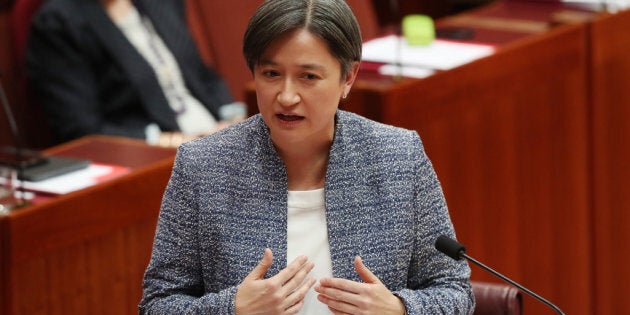 CANBERRA -- Labor Senator Penny Wong has called on the Prime Minister to stand up for the children of LGBTQ Australians saying they are at risk of being "collateral damage during the war against equality".
With survey forms being sent out this week and voting starting, Labor and the Greens have supported the Turnbull Government's emergency, temporary legal protections to protect LGBTQ Australians from vilification, intimidation or threats during the marriage postal survey period.
The legal safeguards, which passed the senate on Wednesday, are necessary because the non-binding, voluntary postal survey is not a normal election run by the Australian Electoral Commission.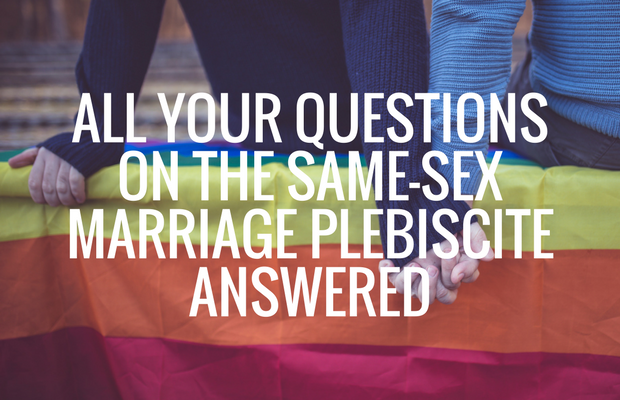 Wong insisted a flawed process cannot be fixed and directly addressed Malcolm Turnbull, saying he is not absolved from responsibility for hate speech during the survey period.
"This bill does something, but it doesn't do enough. You need to stand up for those Australians who don't have a voice," Labor's openly gay Senate leader told Parliament on Wednesday.
"You need to stand up for our children. You need to tell them that their families are not lesser, are not abnormal and you need to tell young, or all, LGBTI Australians that they, too, are accepted."
Wong described the bill, which restricts content published by the "Yes" and "No" campaigns until mid-November, as cleaning up a Government "mess of its own making" and said harm had already been inflicted.
"And I say to the Prime Minister: you know what you should do? You should be out there condemning this," Wong urged.
But, among "hateful things that are said, politely and abusively" the Senate leader said she takes comfort and faith from the open-heartedness and acceptance of Australians.
Under the legislation, making offensive comments based on someone's sexual orientation, gender identity, intersex status or the religious convictions during the marriage equality postal survey could lead to a $12,000 fine and a court injunction.
As well, failing to correctly authorise offensive advertising material during the survey period could lead to more than $25,000 in fines.
It also covers balance of coverage of the issue on the public broadcasters ABC and SBS.
One Nation leader and same-sex marriage opponent Pauline Hanson fears the bill will harm freedom of speech and has questioned the time frames covered in the bill, but the government regards the measure as important for transparency, accountability and would bring the postal survey in line with general elections.
"The Government believes that the Australian people are able to have this debate respectfully and courteously," acting Special Minister of State Mathias Cormann told Parliament.
"We also believe that Australians will judge anyone harshly on either side of the debate who pursues inappropriate and offensive arguments. We certainly call on all Australians to participate in this debate with courtesy and with respect."
"However, the Government acknowledges that you cannot guarantee that all Australians will at all times express their opinions on that basis."
Labor's Tanya Plibersek fears it is already too late for the survey safeguards.
"The debate's already ugly. I've already had the homes of my constituents graffitied," she told reporters in Canberra.
"I've seen all sorts of appalling stuff distributed unauthorised and completely inaccurate and all sorts of foul stuff. The very fact that we're having this debate is bringing out some of the worst commentary and personally, I hold the Prime Minister responsible for that."