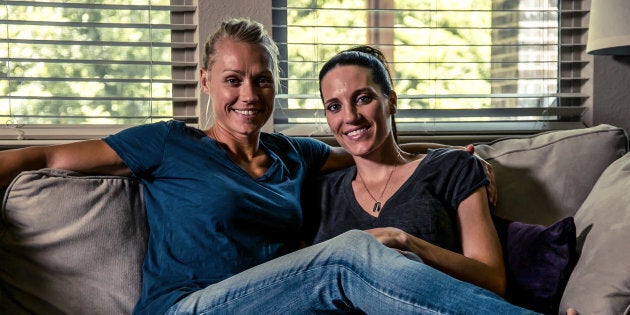 If a picture paints a thousand words, then AFL Women's and Olympic basketball star Erin Phillips made a picture perfect argument for same sex marriage with this image of her and her wife Tracy Gahan in Maui, Hawaii, where they were married.
These images have enabled Phillips to make incredibly strong statements about the beauty and dignity of all kinds of marriage between loving individuals, while barely saying a word. But now she's opened up on a new site called PlayersVoice -- where sportspeople deliver unfiltered views direct to the fans.
"I definitely think it will inevitably become legal," she writes in her piece for PlayersVoice.
"It's a lot easier for people in America right now. Obviously it's legal here and we really didn't even have an option to get married in Australia. It had to be somewhere in America, New Zealand or Europe."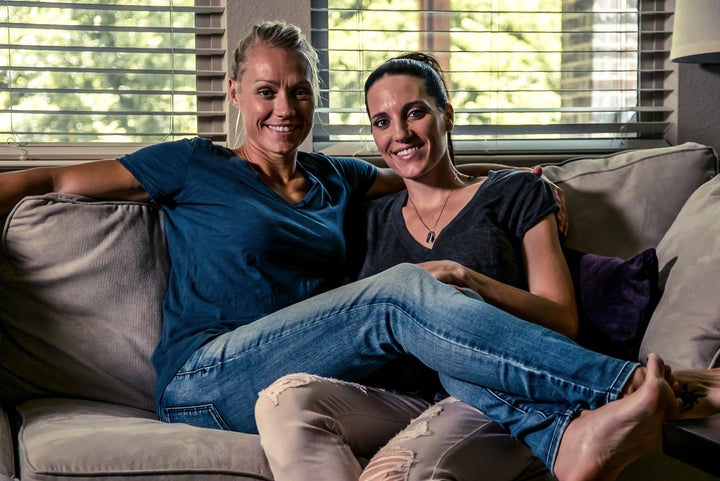 Phillips, who is currently working in a player and franchise development role with the Dallas Wings in America's NBA, is renowned as a straight shooter both on and off the court. She certainly didn't miss any targets in her views of where Australia stands on the same sex marriage issue.
"I think we're so far behind as a country. We say we're a country that wants to be innovative and cultural and accepting. But to be in 2017 and still deciding, still going back and forth on this topic, is extremely disappointing.
"As an Australian coming over here and actually telling people that we couldn't get married in Australian because it wasn't legal. Not only is it $170 million of wasted money when we already know how the Australian public feel and the majority of politicians, but to have a leader who is afraid to lead at the end of the day is disappointing.
"And that's probably the most disappointing part of being Australian.
A sample of what Phillips has to say is in the video player at the top of this story. You can read and watch the whole piece at playersvoice.com.au.