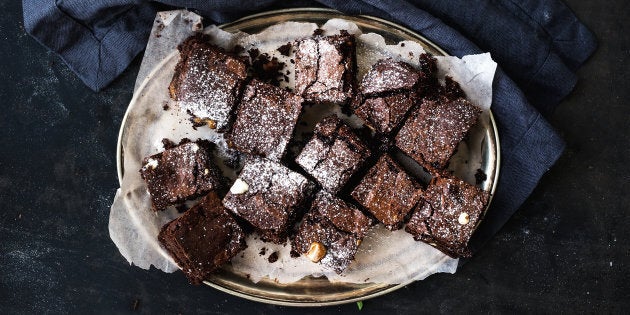 To many, the idea of going vegan just involves eating a lot of lettuce and tofu, and not much else. Thankfully this is far from true.
Don't believe it? Try this recipe for decadent, fudgy double chocolate walnut brownies from Anthea Amore's new vegan, plant-based cookbook, Hungry.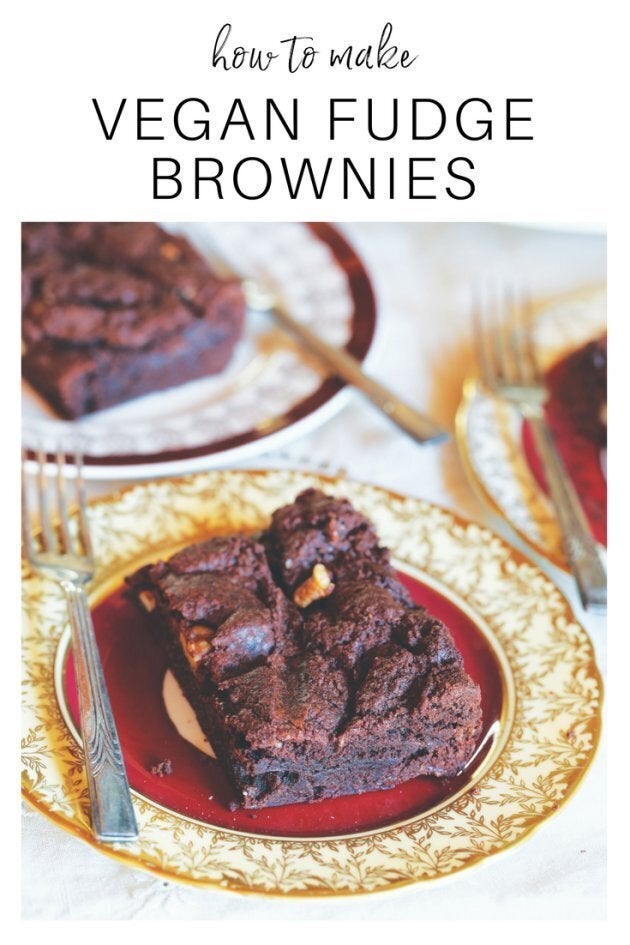 Vegan double chocolate walnut brownies
Who needs eggs to make great brownies? These are perfect -- everything a brownie should be: crunchy on the outside, and soft and chewy inside. They are deeply chocolatey, with chunks of chocolate and walnuts in almost every bite. Foolproof, easy and a treat for the whole family.
Makes 16 pieces. You will need a shallow 32cm x 23cm baking tray.
Preparation time: 20 minutes. Cooking time: 30 minutes.
INGREDIENTS
4 tablespoons ground flax meal
⅔ cup (140ml) warm filtered water, plus ⅓ cup extra
2¾ cups white spelt flour
1 teaspoon baking powder
1½ teaspoons quality salt
¾ cup raw cacao powder
1 cup vegan dark chocolate chips or buttons, plus ½ cup extra
⅓ cup melted coconut oil
2½ cups coconut sugar
1 tablespoon vanilla bean paste
½ cup chopped walnuts
METHODS
Preheat oven to 170°C fan forced.
Whisk the flax meal and filtered water in a glass, stirring to mix thoroughly. Set aside to thicken into a flax 'egg'.
Combine the flour, baking powder and salt in a medium bowl and set aside.
Place cacao powder, chocolate chips or buttons and coconut oil in a stainless steel bowl that is sitting over a little boiling water in a saucepan. Take care, it's hot. Stir frequently until melted. (Don't let the base of the bowl touch the water or the chocolate will seize.)
Remove bowl from heat and whisk in the extra filtered water until smooth. Stir the coconut sugar into the chocolate mixture.
Add the vanilla bean paste to the flax 'egg' mixture and combine well. Stir this into the chocolate mixture.
Fold in the flour mixture to form a sticky dough. Fold in the extra chocolate chips and walnuts.
Line a shallow baking tray with baking paper, extending the paper at ends to make handles. Spoon the brownie mixture into the tray, then spread the mixture out to the edges using the back of the spoon. You want a rough, uneven texture for brownies.
Place tray on the middle shelf of the oven and bake for 30 minutes.
Remove tray from the oven and place on a wire rack. Cool for 5-10 minutes, then carefully lift the baking paper and brownie onto the rack to cool completely. Cut into rectangles and enjoy. Keeps in an airtight container in your pantry for up to five days.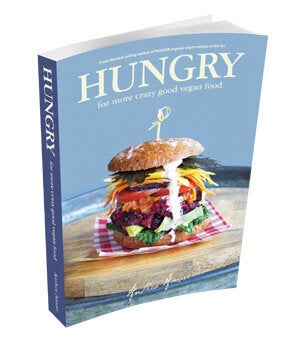 Hungry by Anthea Amore will be available online and in health stores and bookstores.