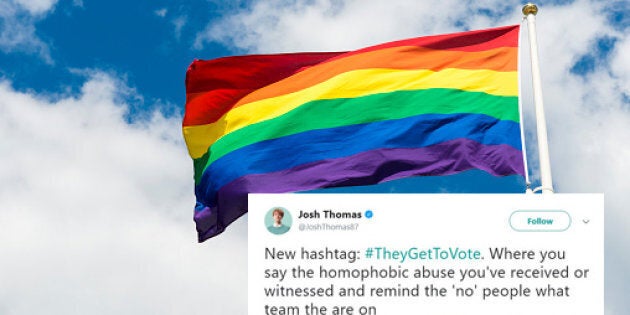 CANBERRA -- Both Tony Abbott and Lyle Shelton this week denied homophobia exists today, but LGBTQ Australians have flooded Twitter with stories of vile abuse and harassment they have received just for going about their day-to-day lives.
Comedian and writer Josh Thomas kickstarted the #TheyGetToVote hashtag on Wednesday after replying to a (since-deleted) tweet criticising his contributions to the marriage equality survey debate.
Thomas said the "they get to vote" hashtag came from the idea that people who dished out homophobic abuse and violence would be among those who have the opportunity to vote on whether the right to marry should be extended to the LGBTQ community.
Within hours, the hashtag was filled with people around the country sharing their own horror stories.
The hashtag has been mentioned hundreds of times since Wednesday, with a number of disturbing and upsetting stories being reported.
While many of the stories featured vile abuse and actual violence, a number of others shared more emotional forms of discrimination and marginalisation they had experienced in their lives.
The push comes in a week when prominent marriage equality opponents Shelton and Abbott claimed homophobia did not exist in Australia.
Shelton, the head of the Australian Christian Lobby, used his National Press Club address on Wednesday to claim it "doesn't exist much" and was used as a "convenient slur" by marriage equality advocates.
"I don't think it exists much in our country," Shelton said.
"Maybe there's some people who have that, but I think the vast majority of people that are engaging this debate from our side who are concerned don't bear ill will or animosity towards their fellow Australians regardless of their gender or sexual identity. I certainly don't," Shelton said.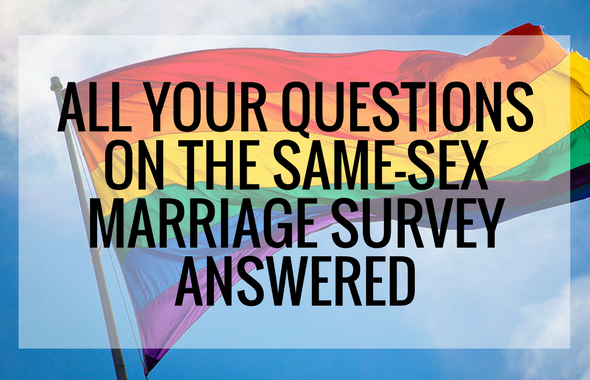 "Homophobia implies irrational fear. That's not where the Coalition for Marriage is coming from, it's not where I'm coming from, I have been involved in this debate for a long time and I just think it's a convenient slur often used to try and intimidate people like us into silence."
The claim, in the face of much evidence, that homophobia was not an issue in Australia echoed comments from Tony Abbott in a newspaper opinion piece on Tuesday where he too claimed "it's a long time, thank God, since gay people have been discriminated against".
If you need help in a crisis, call Lifeline on 13 11 14. For further information about depression contact beyondblue on 1300224636 or talk to your GP, local health professional or someone you trust.