When it comes to dinosaur-sized desserts, this 10-pound doughnut really takes the cake.
The prodigious pastry is part of a "DoNut Disturb" package being offered by The J.W. Marriott Desert Springs Resort & Spa in Palm Desert, California.
Guests who plop down $219 for the deal will get a night at the hotel and $50 worth of resort credit. However, the most exciting selling point is getting a huge 10-pound pink doughnut ― the stuff of Homer Simpson's wet dreams ― delivered straight to the door.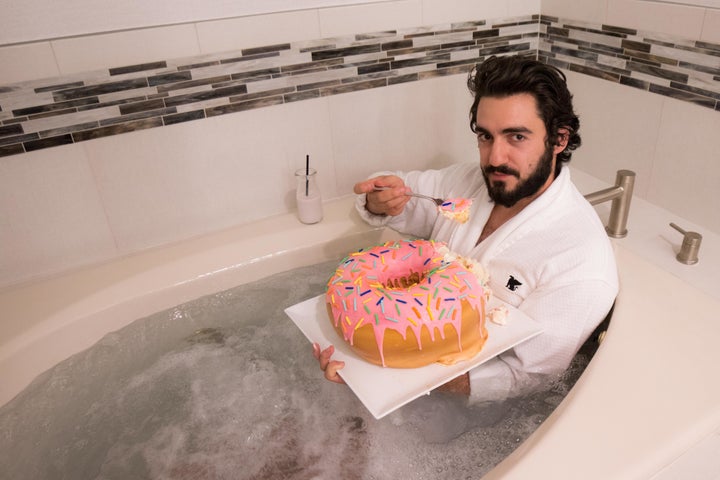 The New York Post points out that the average doughnut weighs about 1.7 ounces, so that means a true doughnut devotee would have to gobble about 95 doughnuts to get an equivalent sugar rush.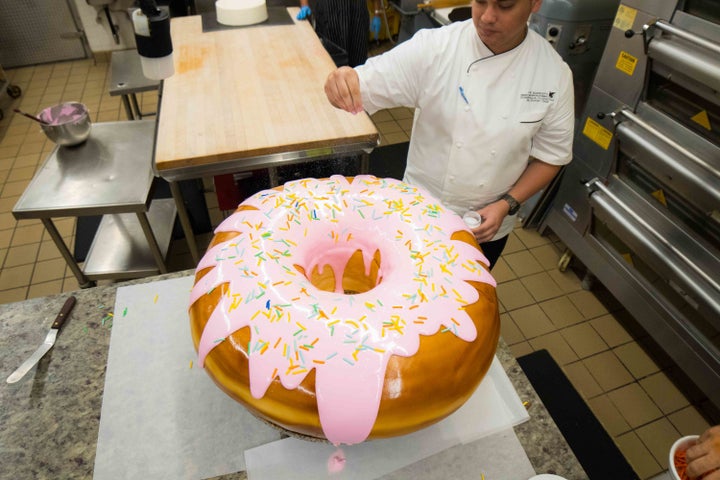 Sugary snack sticklers should take note: This 10-pound hunk of happiness isn't a classic doughnut.
As Foodbeast notes, it's innards are made from layers of Tahitian vanilla cake, cream, and raspberry jelly.
Then it's topped with fondant before getting covered with a pink frosting and giant sprinkles.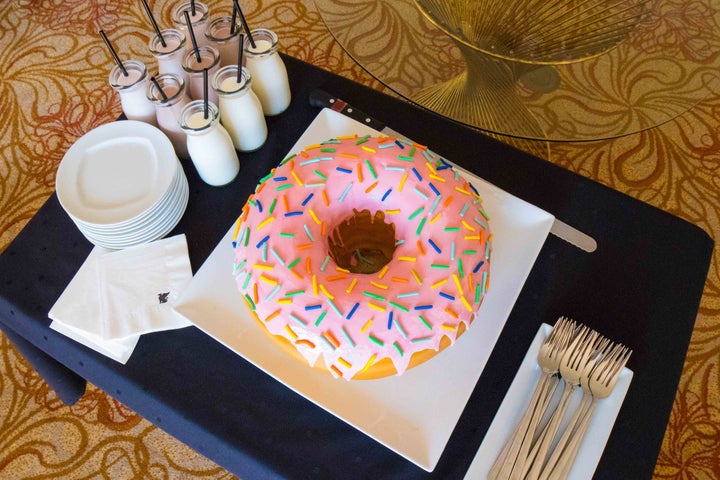 The colossal doughnut is delivered via room service with a set of milkshakes ― in case 10 pounds of sugar isn't enough.
The "DoNut Disturb" package is valid through April 30, but only a limited number of rooms are available for the deal.
In addition, check before you book a room because some days are blacked out, and not knowing which ones could leave a doughnut lover really frosted.