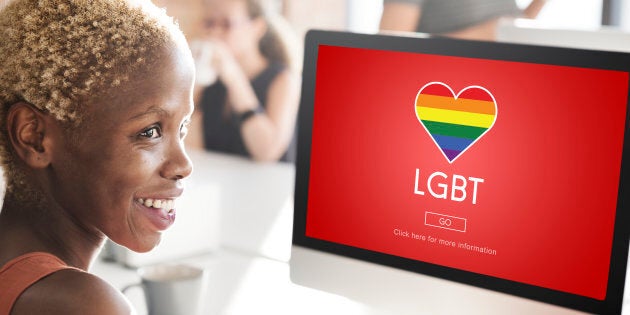 Tech giants including Twitter Australia, Atlassian, Facebook, Google, LinkedIn and Microsoft are showing their support for the LGBTQ community by embracing the workplace diversity initiative, InterTech.
The platform aims to foster inclusiveness and support of the LGBTI community in the wake of research that shows nearly half of lesbian, gay, bisexual, transgender, and intersex Australians hide their sexual identity at work
Kara Hinesley from Twitter told HuffPost Australia they offer support for their LGBTQ employees in the form of an employee resource group called Twitter Open.
"This works to foster a strong internal community and strengthen Twitter's stance on issues and topics pertinent to the LGBTQ community," Hinesley said.
"Supporting and providing a safe and inclusive space for LGBTQ employees is not just an ethical decision, it's also good for business. You can't get the best out of your staff if they're wasting their energy hiding who they are."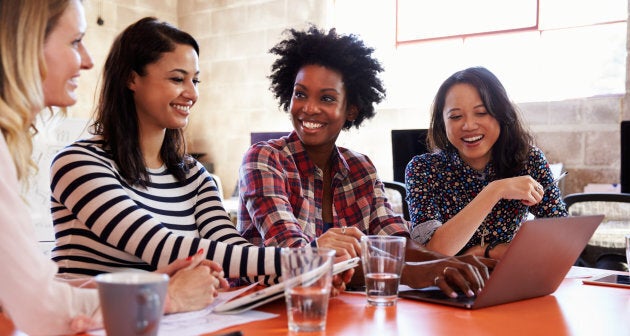 When Michael Bellemore started his current job in 2011, he'd just turned 19 and wasn't out with his family or friends, let alone his colleagues.
He told HuffPost Australia he found it quite challenging being in a corporate environment for the first time and having to hide his identity at work
"I'd use gender neutral pronouns when I spoke about the person I was dating, purposefully deepening my voice and being conscious that my mannerisms weren't overtly effeminate. This made work quite stressful and exhausting," Bellemore said.
"As you can imagine, it takes a lot of effort to be constantly 'on guard' and this was effort I could've put into my work instead of putting into hiding myself."
When Bellemore heard about his firm's LGBTQ employee network, he was eventually inspired to come out at work.

"I can't express in words what a transformative experience this was. I felt so much more comfortable and happy at work every day and all of the effort I put into 'hiding myself' was then directed to my work, massively improving my productivity and output," Bellemore said.
"Because of this experience, I'm a very strong advocate for the benefits of being your authentic self at work."
InterTech is the first time Australian tech companies have come together to collectively address diversity in the industry. Twitter's Kara Hinesley believes workplaces that promote equality and inclusion are inevitably more successful and innovative.
"Through initiatives like InterTech, we'll work to create inclusive workplaces for LGBTQ employees and encourage change in the tech sector as a whole," Hinesley said.
Bellemore said he's excited about the launch of InterTech Australia as he's benefitted greatly from a similar concept, InterFirm (specifically for professional services and law firms.)
"It's been able to create an opportunity for other people who were like me back in 2011 to connect and feel more comfortable to bring their whole selves to work," Bellemore said.
"InterTech Australia will provide the opportunity to network and share ideas with other colleagues who face similar challenges in the industry."