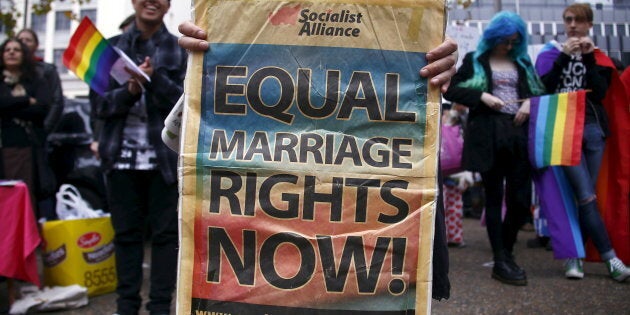 Hundreds of doctors and medical students have rallied in Sydney to support marriage equality.
Medical professionals and students gathered on Saturday morning to back the 'Yes' campaign in a show of support from the healthcare sector.
The Australian Medical Association supports same-sex marriage, saying discrimination can have serious impacts on psychological and mental health.
"It is the AMA's position that it is the right of any adult and their consenting adult partner to have their relationship recognised under the Marriage Act 1961, regardless of gender," AMA President Michael Gannon said on the AMA's website.
"There are ongoing, damaging effects of having a prolonged, divisive, public debate, and the AMA urges the Australian Parliament to legislate for marriage equality to resolve this."
Former AMA presidents and high-profile gay marriage supporter Professor Kerryn Phelps attended the rally.
AMA NSW President Professor Brad Frankum said marriage equality was a health issue and hoped the rally supported those feeling prejudice due to the postal ballot campaign.
The rally comes after thousands gathered in Sydney last Sunday in one of the biggest public demonstrations in support of gay marriage this year.