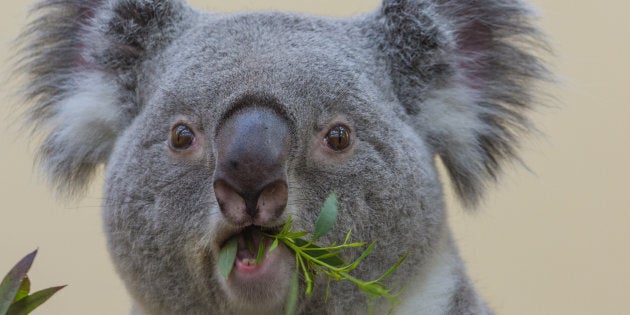 A koala is lucky to be alive after taking a death-defying journey through the Adelaide suburbs inside the wheel arch of a four wheel drive.
The koala's amazing trip took place this week in the South Australian capital, with the iconic marsupial hopping into unlikely hiding spot prior to the driver taking off, Channel Nine reports.
The driver was unaware the creature was hitching a ride until he was flagged down by other motorists and discovered the unlikely passenger.
"You think you've seen it all, no, I've never seen anything like that. And it's absolutely incredible that," Jane Brister, from Fauna Rescue SA, said following the discovery of the koala.
Firefighters were forced to remove the wheel of the vehicle to free the marsupial, who had suffered only minor injuries.
The koala was in shock after taking the incredible 4WD voyage, but thankfully quickly recovered.
South Australian Metropolitan Fire Service'sDavid Juniper said the koala, nicknamed Kelly, was fortunate to have survived.
"It's amazing. It's a winding road and it's downhill so the car would have been lurching from side to side," Juniper told Nine.
After recuperating from her travels, the animal was released back into wild.