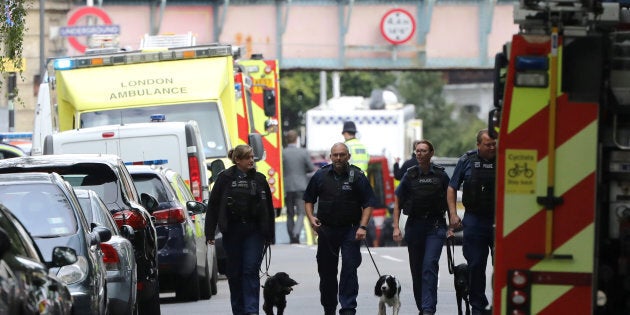 Prime Minister Malcolm Turnbull has condemned an Islamic State attack on a rush-hour train in London.
At least 29 people were injured after the improvised bomb detonated on the packed train at Parsons Green. The explosion is the fifth terrorist attack in Britain this year.
In the wake of the attack, Turnbull took to Facebook to express his solidarity with those impacted.
"On behalf of all Australians, I condemn the terrorist attack on a train at the Parsons Green Station in London. This is yet another criminal and callous attack on Londoners going about their daily lives. My heartfelt sympathy is with all those affected," he said.
"UK Police have declared it a terrorist-related incident and confirmed it involved an improvised explosive device causing flash burns."
He said none of the injured people were in a serious or life-threatening condition and that the manhunt for the perpetrator continued.
No Australians were believed to be among those hurt in the attack, he added.
"Just this week I spoke with Prime Minister Theresa May. Among other security issues we reflected on our visit to the Borough Market in July where two young Australians were among those murdered by Islamist terrorists."