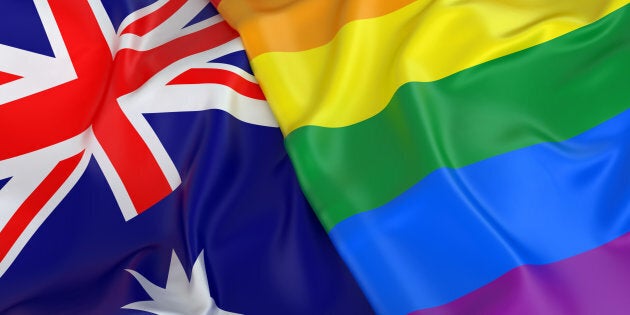 Gay marriage opponents have warned that backers of marriage equality want to ban viewpoints that clash with their own on the controversial issue.
Speaking at the official launch of the 'No' campaign on Saturday night, coalition Senator Matt Canavan said many same-sex marriage supporters wanted to outlaw alternate views.
"Many of those on the 'Yes' side want to make it illegal just to express and different view about marriage," he told a crowd of around 1000 people at the International Conference Centre in Sydney.
The event also heard from prominent supporters of traditional marriage, including conservative politicians Cory Bernardi and Concetta Fierravanti-Wells.
Australian Conservatives senator Bernardi said redefining marriage to allow same-sex couples to wed would have consequences that were "entirely predictable".
"There is no discrimination of LGBTI people in Australia since bi-partisan support delivered full equal rights in 2008," he is quoted as saying.
The official launch follows the coalition releasing two new commercials on the issue over the weekend and a massive sky-written sign against gay marriage appearing over Sydney on Sunday morning.
Meanwhile, the 'Yes' campaign is running a national day of action on Sunday to get out the vote as the nation completes the postal survey on marriage equality.
Progressive senators Penny Wong and Sarah Hanson-Young will join Australian Marriage Equality co-chair Alex Greenwich at event in Adelaide after a major rally in the South Australian capital on Saturday.