A British Airways plane bound for Heathrow was evacuated in Paris over a security threat on Sunday morning.
Flight BA0303 was due to leave Charles de Gaulle airport at 7.25 but was evacuated on the tarmac.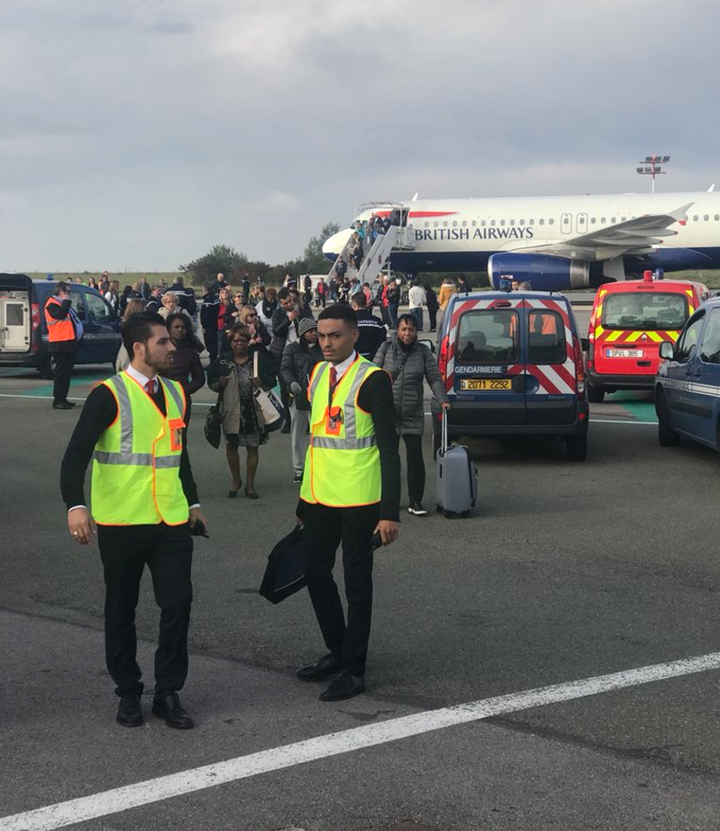 According to Reuters, an airport official said this was "for a security reason", adding: "The incident is being dealt with".
One passenger said that those on board the plane were told there had been a "direct threat" to the aircraft.
Passengers and their luggage were searched and sniffer dogs were used to investigate the aircraft.
Police and fire crews attended the scene.
Anderson said customer were being rebooked onto next available flights.
British Airways said in a statement: "The safety and security of our customers and crew is always our top priority.
"Additional security checks are being carried out as a precaution.
"We would never operate a flight unless it is safe to do so."
At around 11.10am, a British Airways spokeswoman confirmed the flight had taken off.
The airline did not state the nature of the alleged threat.
Anderson later tweeted: "Pilot: 'Aircraft has been deemed absolutely safe. Authorities are satisfied with the search. We will continue on to London Heathrow'."
He added:
The security alert comes amid heightened tensions in the UK in the wake of the failed bomb plot on a District Line train at Parsons Green on Friday.