Cat ladies, your time has come.
It has never been cooler to wear your feline-fond heart on your sleeve arm, thanks to Anya Hindmarch, who featured kitties front and centre of her Spring/Summer 18 show at London Fashion Week on Sunday 17 September.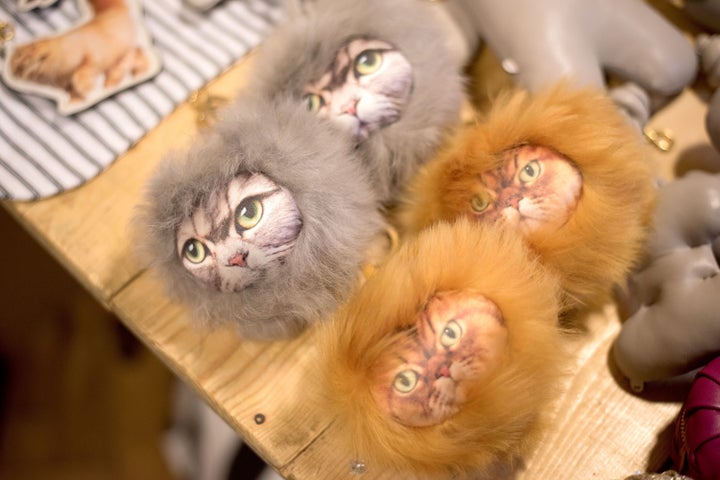 A silver tabby and a delightfully grumpy looking long-haired ginger featured on furry and quilted handbags, as well as totes.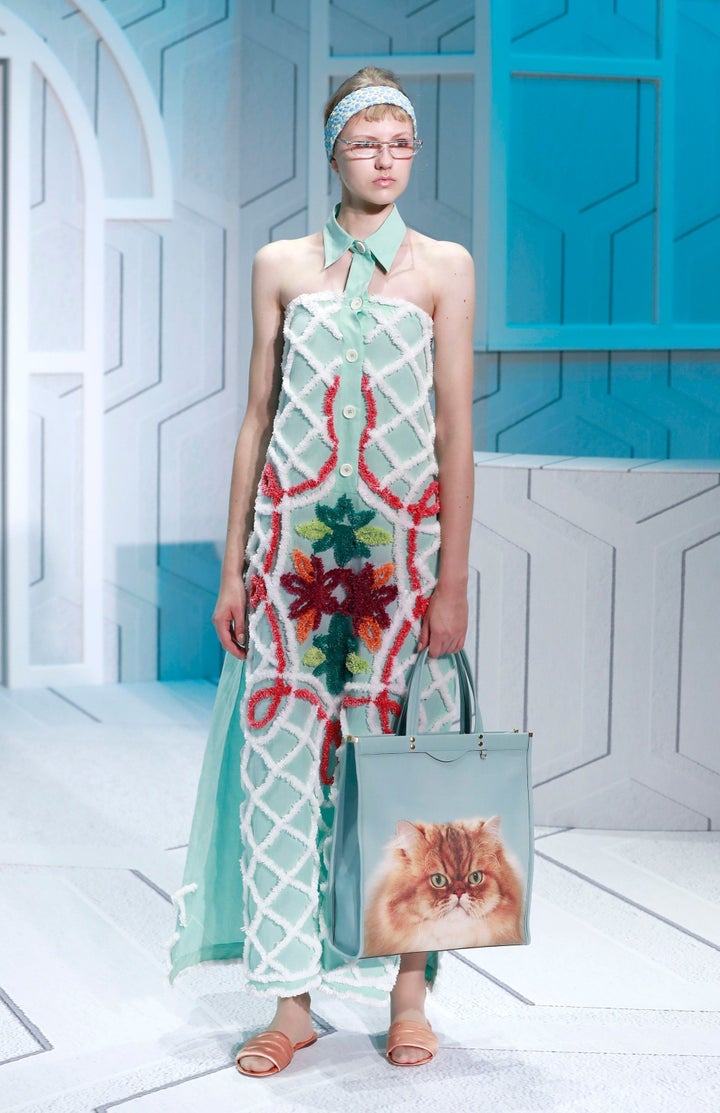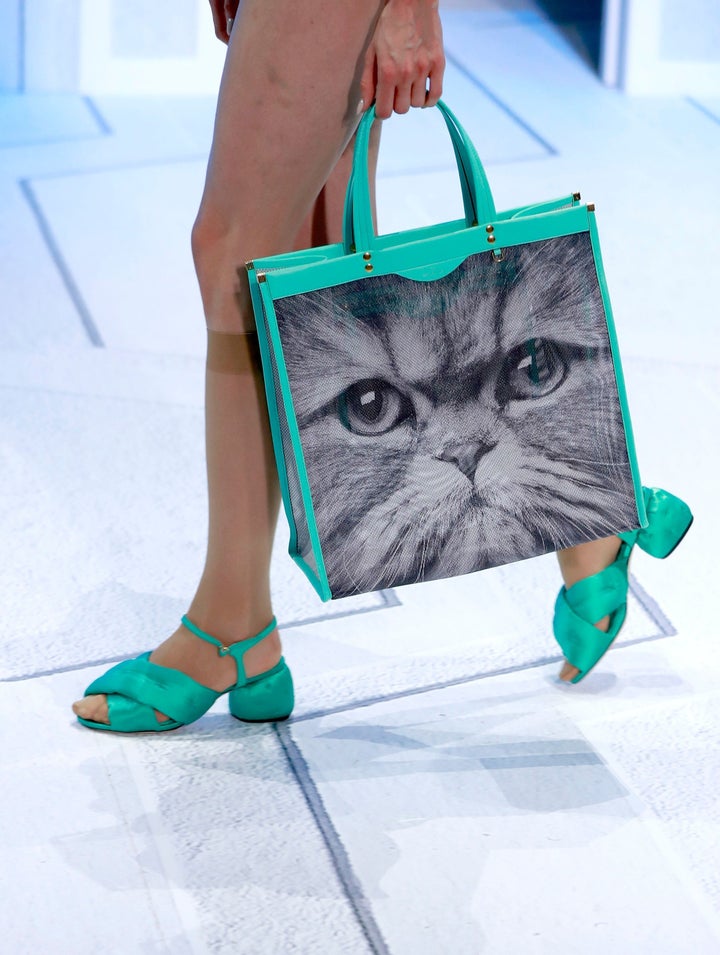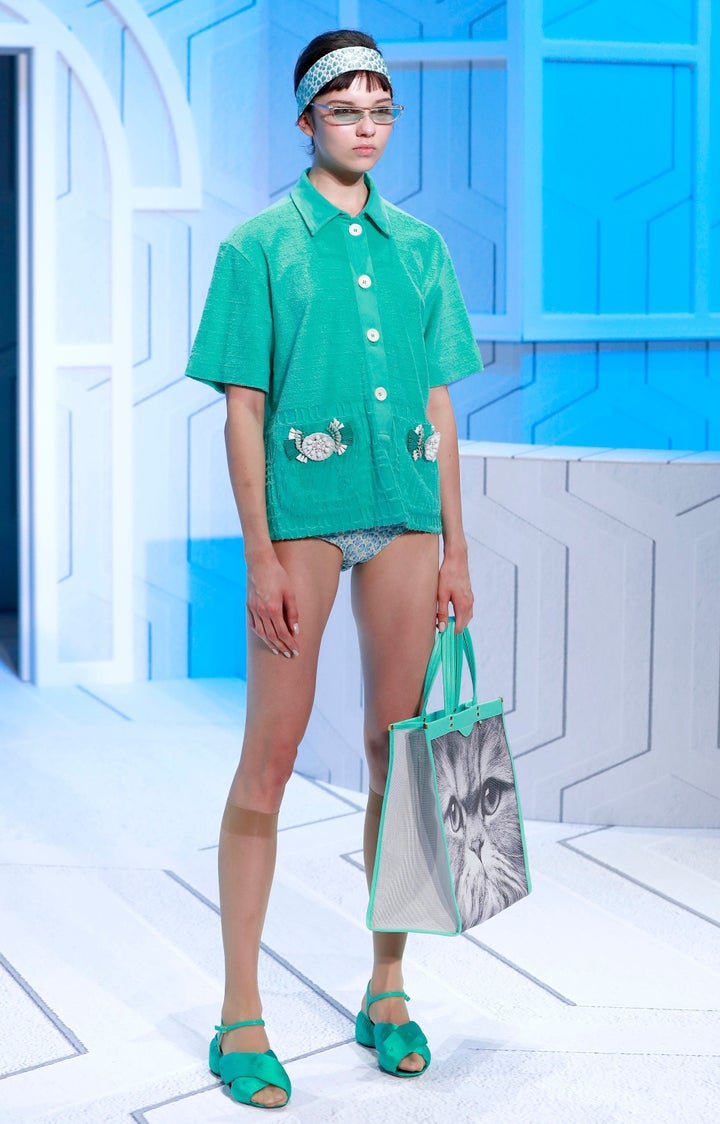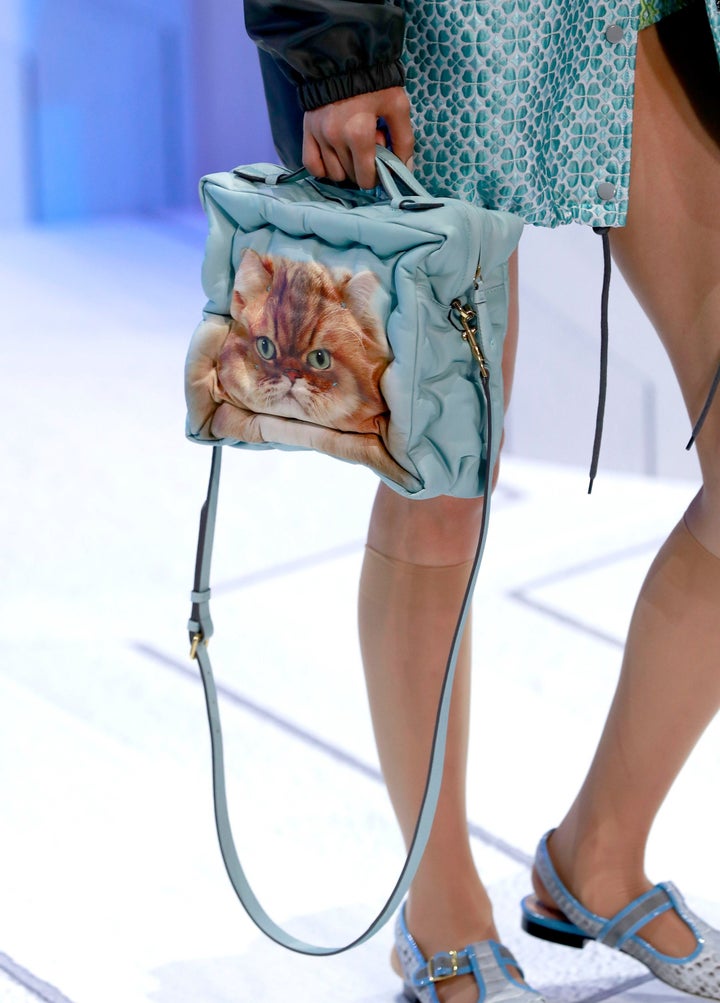 There were also cat key fobs for those not sure they're ready to make such a bold fashion statement about their love of cats.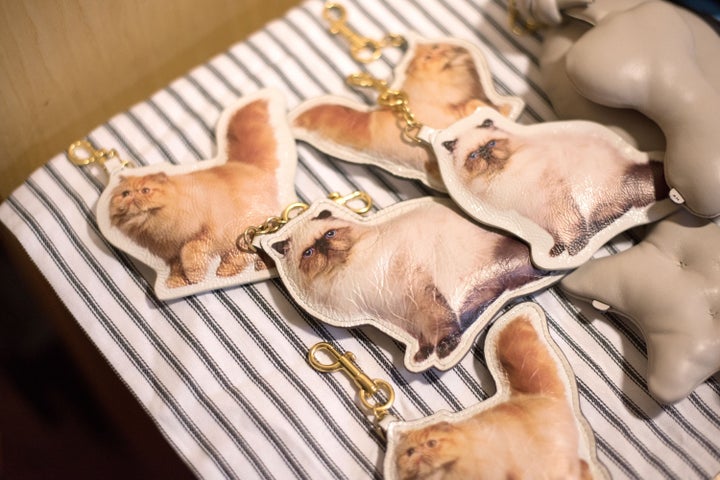 Worried about your fashion statement scaring people off?
Don't worry you can win them back with Hindmarch's "free hugs" trainers.