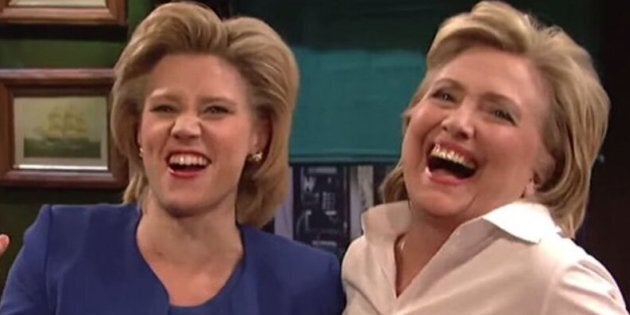 It took about 30 seconds for the 69th annual Emmy Awards to call out the current leadership of the United States.
Ceremony host Stephen Colbert spent much of his monologue taking President Donald Trump to task. If Hillary Clinton had won, the Emmys might not have been this political, but one thing that likely would have been the same is the result of the Outstanding Supporting Actress in a Comedy Series category. On Sunday night, Kate McKinnon, who wonderfully played Clinton throughout the last season of "Saturday Night Live," earned her second statue in a row.
During her acceptance speech, McKinnon said taking part in the most recent season of "SNL" was the "most meaningful thing [she] will ever do." She also took a moment to specifically thank the former presidential candidate.
"Thank you to Hillary Clinton for your grace," McKinnon said.
"Saturday Night Live" earned an impressive 22 nominations this year.