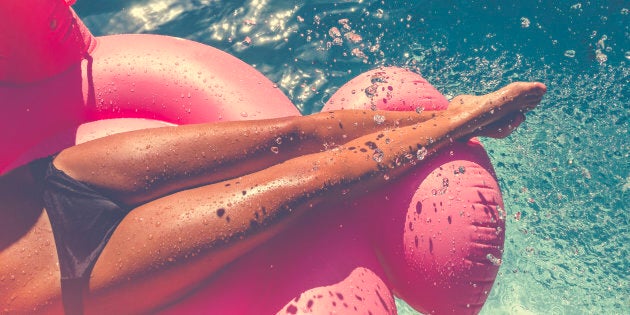 We know you don't need a lesson about the many dangers of sun-baking, so we'll spare you the lecture. Even thought we are aware that a tan is a scar, some of us still think we look and feel better with bronzer limbs, and that's okay.
With that in mind, we've explored all the cool new innovations happening in the fake tanning market right now. Patchy, orange tans are truly a thing of the past.
James Read has built a cult brand for himself after working in the industry for more than 16 years. Hailing from the U.K, he's worked with Tom Ford, Rosie Huntington Whiteley and Mariah Carey and his brand is stocked exclusively at MECCA here in Australia. His latest offering is a clear tanning balm that glides on a lot like coconut oil.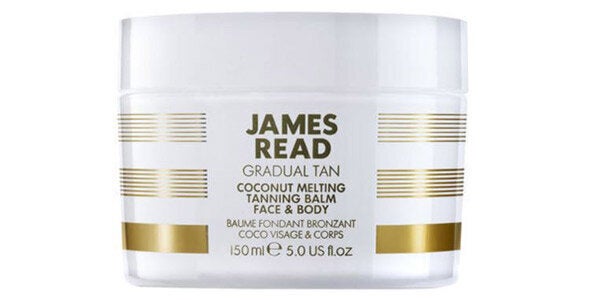 Be warned though, you'll need to use the gloves provided as although it's a gradual tanner, it packs a lot of punch in the pigment department. It's super nourishing, making it great for dry post-winter limbs and the tub is best kept in the fridge.
You might have heard this name before, and that's because creator Kelly Hoppen is a Dragon on Dragon's Den -- the U.K's answer to Shark Tank.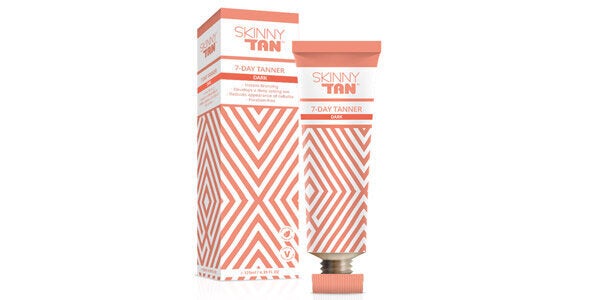 The range has had a revamp (you may recall the somewhat daggy old brown and white packaging) and the formula itself contains guarana, an ingredient from the Brazilian rainforest that plumps the skin and helps reduce the appearance of cellulite. The claim is to tan and tone you at the same time, and the DHA they use (that's the stuff that gives you colour) is suitable for sensitive skins. Oh, and it's also vegan. There's eight products in the range in total.
No points for guessing where this brand is from. This formula claims to be 100 percent natural, with natural and organic ingredients used in their purest form. It contains Australian native extracts including Kakadu plum oil which is touted for its very high levels of Vitamin C and contains no bad stuff like like parabens, formaldehyde or propylene glycol. The formula is also vegan and is created in small batches in Australia.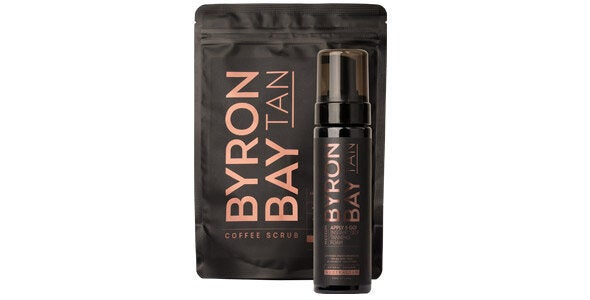 It's suggested you start with the Byron Bay Tan Coffee Scrub to exfoliate, then moisturise to prep your skin before applying the tanning foam.
The boys from Bondi Sands have been busy creating a whole bunch of new innovations. Following on from their men's gradual tanning foam they have just released a Tan Eraser. They worked alongside dermatologists and scientists to create this product, which works by re-balancing your skin's natural pH levels to remove the DHA or Eurythrulose from the skin.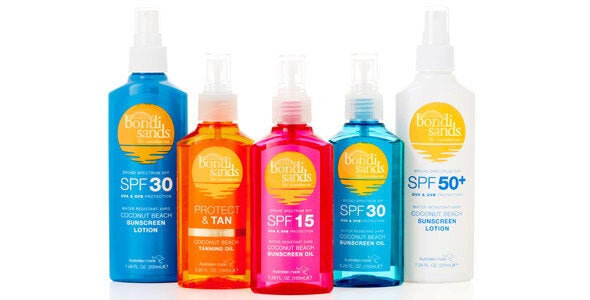 Now they are releasing a sun care range including a product called Protect & Tan, which is an SPF 15 sunscreen oil that contains gradual tan to build up a natural looking self-tan whilst offering SPF protection. Clever.
Everyone's favourite Aussie household fake tan brand has gone deep this season with the launch of the Uber Dark range. It's a tonal offering, meaning you can find the exact shade for you when attempting to get a deep faux tan. Acknowledging that one colour doesn't suit all, the range boasts three different colour bases.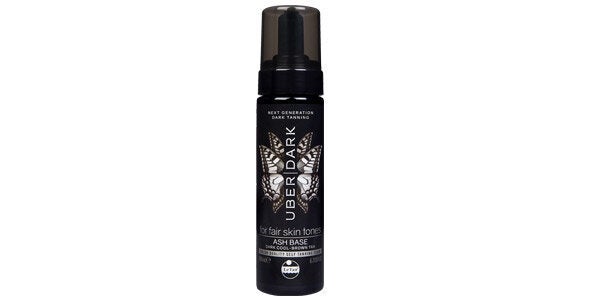 The Ash Base is for those with fair skin tones by offering a dark cool-brown tan. The Violet Base is a match for those with an olive complexion, offering a dark-bronze brown tan, while the dark olive-brown tan in the Green Base is suitable for all skin tones. There's an additional super hydrating tan, Uber Dark Marula Oil, which contains, you guessed it -- marula oil, for those who struggle with dry skin.
The global leaders in tanning have also been busy, releasing an express tanning sheet mask and a tanning bronzing mist, both hitting stores next week. The sheet mask, worn like a regular sheet mask, is a global tanning first -- but just be sure you take the product up to the hairline and down the neck to ensure you aren't left with an actual mask.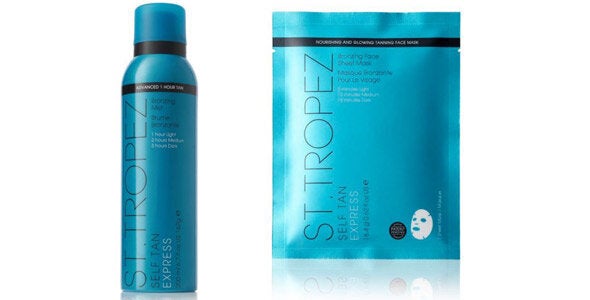 The express tanning mist offers a light tan in one hour and a dark tan in three. The also have a high shine finishing gloss and a gradual tan with sculpting benefits coming late October, so keep your eyes out.
Wotnot pride themselves on including '100 percent wot's good, 0 percent wot's not' in their products and by remaining true to this ideal they claim that this is Australia's most natural self tanning lotion. It's a clear cream which glides on easily and develops to a golden tan.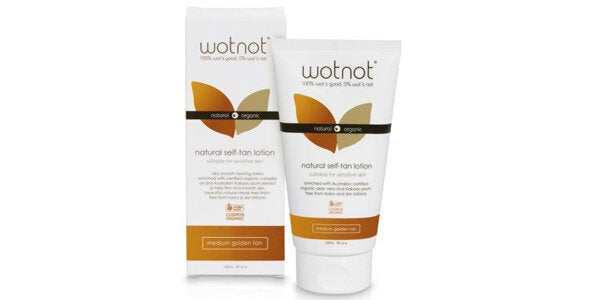 The formula is COSMOS Certified Organic, toxin-free and contains no petrochemicals, glycols, PEG's or parabens. Even better, $1 from the purchase of the lotion from their website from will be donated to Women's Community Shelters Australia.