Ben Affleck was at Sunday night's Emmys to support girlfriend and "Saturday Night Live" producer Lindsay Shookus.
Affleck and Shookus attended the ceremony at Los Angeles' Microsoft Theater together, marking their first major public appearance as a couple, even though they skipped the red carpet and decided to enter through a side VIP entrance instead, according to E! News.
The actor was there to applaud when Shookus, 37, took the stage after "SNL" won the Emmy for Outstanding Variety Sketch Series. She started working at "SNL" after college in an assistant role and quickly rose through the ranks. One of her big breaks was helping discover Kristen Wiig.
"When I started as an assistant at 'SNL,' I got my eyes on Kristen Wiig and was able to bring her for an audition for Lorne Michaels and the other producers," she told The Hollywood Reporter in 2015, after being named to their list of up-and-coming execs 35 and under. "Turns out, Kristen Wiig can give you some street cred early on."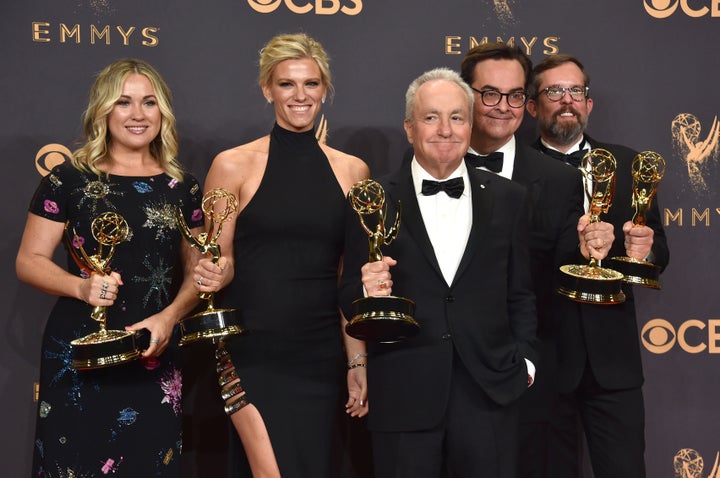 Following the main event, the couple joined Larry David at HBO's after-party at the Plaza at the Pacific Design Center.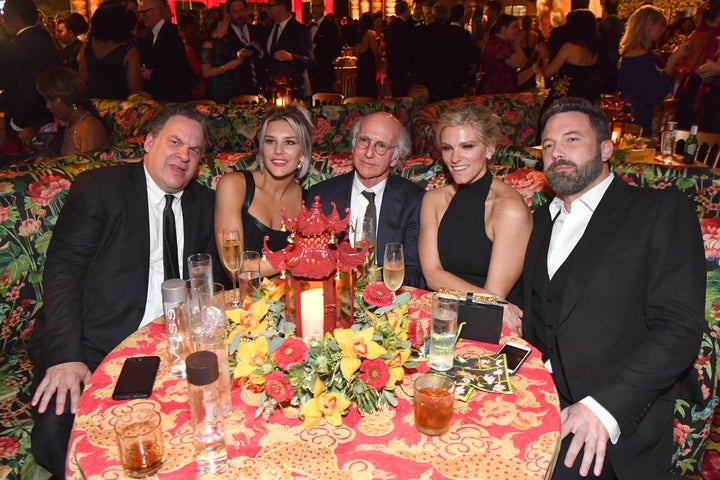 Fans were excited to see the two together.
News of their romance first surfaced in July, three months after Affleck and ex Jennifer Garner filed for divorce. Affleck and Garner split back in 2015 after 10 years of marriage. Shookus split from her producer husband Kevin Miller in 2014.
Earlier this month, the pair attended the U.S. Open together.