Elisabeth Moss stepped up her feminism game at the Emmy Awards.
The actress, who took home an award on Sunday night for Outstanding Lead Actress in a Drama Series for her work on "The Handmaid's Tale," had a secret message to the patriarchy hidden in her outfit.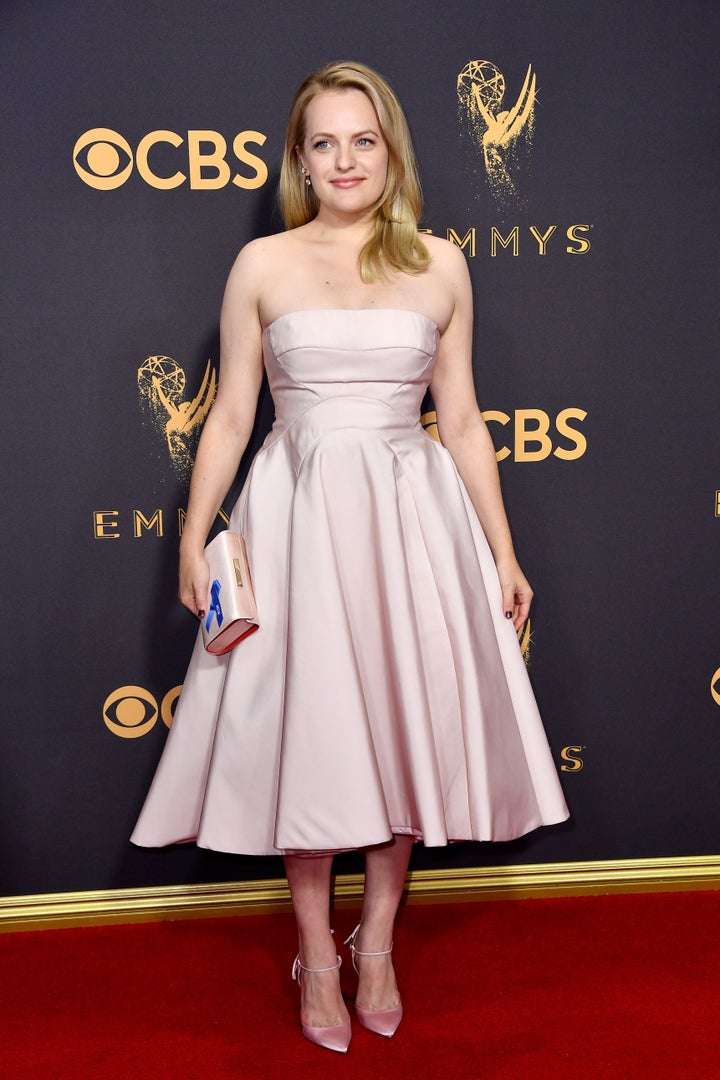 Moss' stylist, Karla Welch, posted an Instagram photo on Monday that showed off the bottom of a shoe the actress wore on the red carpet, People reported.
"You'll have to guess what the other shoe says.... our note to the patriarchy," she wrote as the caption.
Moss won her first Emmy for her portrayal of Offred in Hulu's adaptation of Margaret Atwood's classic dystopian novel about a religious totalitarian patriarchy taking over the United States.
And much like the character she plays on the show, Moss clearly has resistance on the mind.