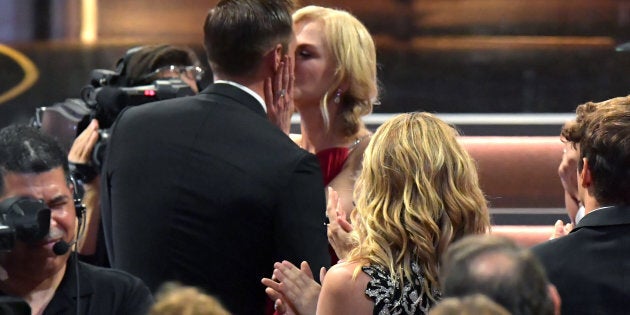 Oh yeah, she also got to pash her co-star Alexander Skarsgård, right in front of her husband Keith Urban.
Skarsgård also won for his role in 'Big Little Lies' where he played Kidman's abusive husband Perry. The role was incredible, if not confronting, and obviously the pair were happy for each other but no one was happier than the twitterverse.
This seems like such an insane thing to have to write about but within minutes, headlines like "Yep, Nicole Kidman Did Just Kiss Alexander Skarsgård Smack on the Lips in Front of Keith Urban," or "That's not your husband! Nicole Kidman kisses on-screen lover Alexander Skarsgård on the LIPS after he wins Emmy for Big Little Lies... as real-life partner Keith Urban looks on" were trending.
But honestly, have you seen Alexander Skarsgård's face? Even in an arguably bad photo he still looks great.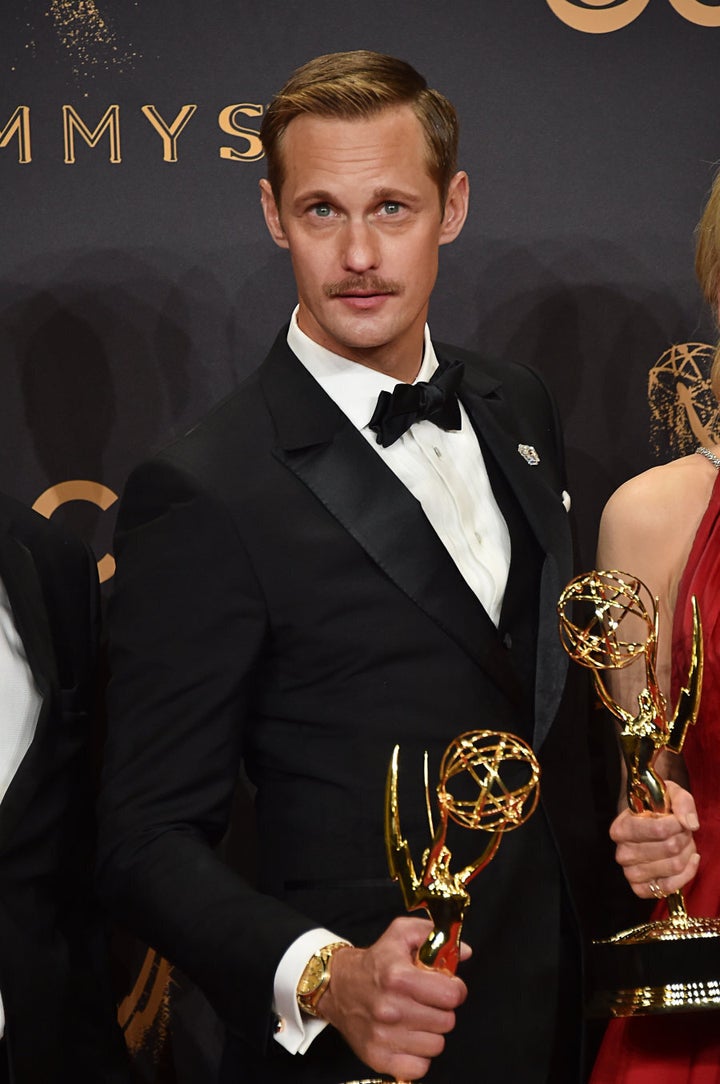 And for the record, as soon as Nicole's name was read out in her category, before delivering the perfect acceptance speech, she slammed a massive pash on Keith's face.
It was truly her night and she lived it to the fullest.