You're might be alive today because on day in 1983 lieutenant colonel Stanislav Petrov decided to do nothing.
The Soviet officer who averted a nuclear crisis between the United States and Russia in 1983 died this year at the age of 77, RT reports. News of his death, in May, only became public on Monday when it was discovered by his friend and political activist, Karl Schumacher, who tried to contact Petrov.
Since that fateful day 34 years ago, Petrov has been credited by nuclear activists as the man who "saved the world" by determining that the Soviet system had been spoofed by a reflection off the earth.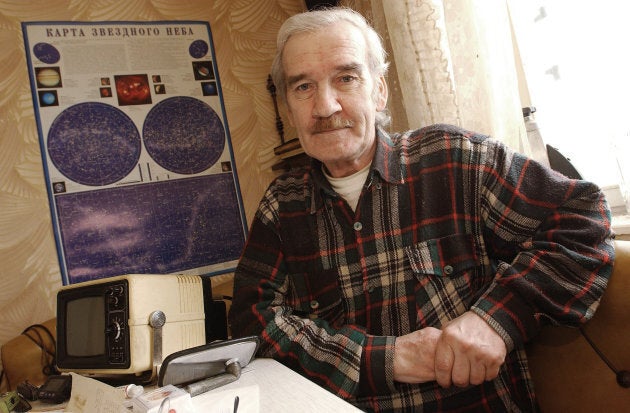 It was just past midnight when Petrov, in charge of an early warning radar system in a bunker near Moscow, saw the radar screen showing a single missile inbound from the United States and headed toward the Soviet Union.
The computer said four U.S. missiles had been launched, but Petrov knew something wasn't right. The same computer was flashing a sign back at him, telling him what to do: launch.
"I had all the data [to suggest there was an ongoing missile attack]. If I had sent my report up the chain of command, nobody would have said a word against it," he told the BBC's Russian Service in 2013.
"All I had to do was to reach for the phone; to raise the direct line to our top commanders - but I couldn't move. I felt like I was sitting on a hot frying pan," he told Britain's national broadcaster.
"Twenty-three minutes later I realised that nothing had happened. If there had been a real strike, then I would already know about it. It was such a relief."
Reports of Petrov's death comes as U.S. President Donald Trump prepares to address the United Nations amid growing tensions with a nuclear armed North Korea.
The U.S. ambassador to the United Nations Nikki Haley said on Sunday that the U.N. Security Council has run out of options on containing North Korea's nuclear program and the United States may have to turn the matter over to the Pentagon.
"We have pretty much exhausted all the things that we can do at the Security Council at this point," Haley told CNN's "State of the Union," adding that she was perfectly happy to hand the matter to Defense Secretary James Mattis.
"We're trying every other possibility that we have but there's a whole lot of military options on the table."
Additional reporting by Reuters