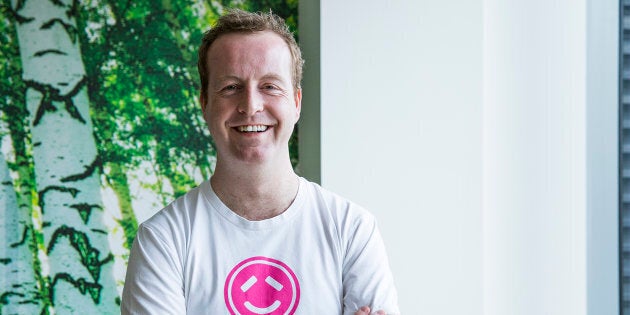 From unleashing plumes of polluting carbon dioxide into the atmosphere to power bill price hikes, energy companies are getting a bad rap from consumers and environmentalists alike.
But the winds of change are blowing in the sector.
Even as the Turnbull Government puts pressure on energy giant AGL to keep its aging Liddell coal-fired power station running beyond its use-by-date -- or sell it to a company that will -- the major energy players are starting the transition towards greener forms of power generation.
The simple fact is that the cheapest form of new energy generation today is renewables."
So what's causing such a turnaround in an industry which has spent a lifetime sending coal up in smoke?
HuffPost Australia spoke to the CEO of Australia's greenest energy company for an insider take on what's driving the shift.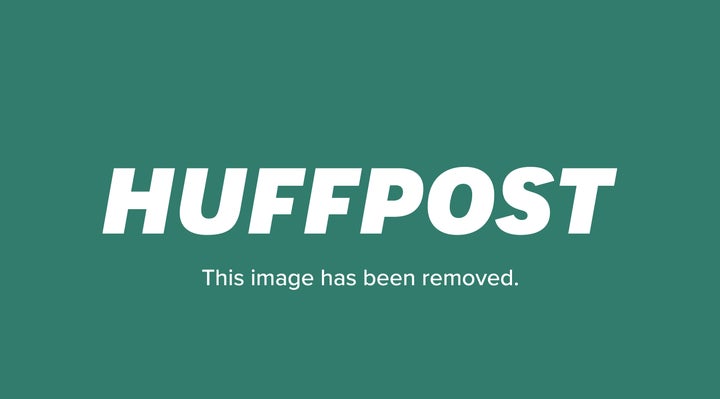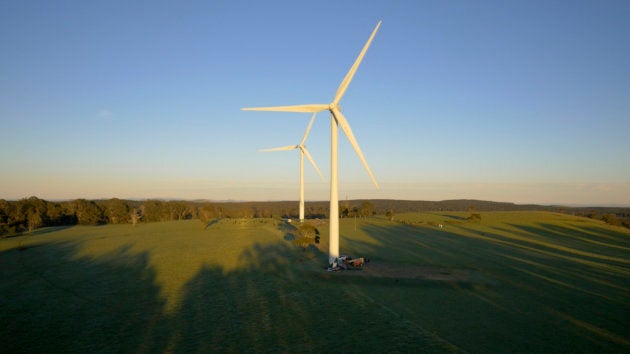 When it comes to environmentally-friendly energy generation and supply, Meridian Energy -- which operates two wind farms in South Australia and Victoria -- and its subsidiary electricity provider, Powershop, are leading the way.
A 100 percent carbon-neutral electricity company, Powershop provides electricity to over 100,000 homes in Victoria, NSW and Queensland. In 2015, it was voted by Greenpeace as the greenest energy company in Australia.
CEO Ed McManus will be sharing his vision for how technology can help power a green energy future at TedxMelbourne's 'Rebels, Revolutionaries & Us' on Tuesday, September 19.
"Information transparency, driven by technology, is changing the way corporations interact with citizens and consumers," he told HuffPost Australia.
Technology has already reshaped the way we get around with ride-sharing services like Uber, the way we order food and the way we shop. But most Australians have seen little change in the way electricity providers operate this century.
"Still for the majority of Australian consumers, you use electricity, you don't really have a good sense of how much you're using, and then once every three months you get a paper bill that tells you how much you need to pay and please pay it by this date," McManus said.
"We thought that with digital technology, we could do much better."
For Powershop, that means providing consumers with options about where to investing their energy dollars, and real-time feedback on where their power usage is going in their homes.
Through an app on users' mobile phones, customers to monitor their energy consumption in real-time -- providing half-hourly updates on how much energy has been used.
"This allows you to be much more informed as a consumer, so you can think about energy efficiency and you can start to think about using your appliances a bit better," McManus explained.
Through monitoring energy use, Powershop encourages customers to be more efficient with their power, providing savings for them as well as environmental benefits.
The company also operates a crowd funding scheme, called Your Community Energy, where customers can choose to pay a premium on their power bill which goes towards community energy projects, such as putting solar panels on the rooftops of a local nursing home or disability centre.
Meridian Energy is still a relatively small player in Australia -- its two wind farms can power up to 116,000 homes, while 100,000 people power their homes with Powershop. But in New Zealand, it's the largest company in the market.
And it's not the only one. Other small, privately-owned renewable energy suppliers have emerged in recent years, while in Tasmania the government-owned Hydro Tasmania provides more than 90 percent of the state's energy requirements using hydro and other renewables.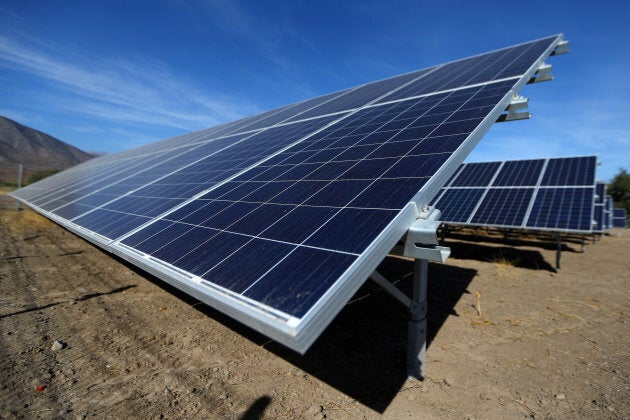 And is it just about climate change?
The reason why big energy companies are shying away from new coal-fired power -- and why smaller companies with a bigger focus on renewables are emerging -- is multifaceted, but its safe to say they're not doing it solely for the good of the planet.
"The simple fact is that the cheapest form of new energy generation today is renewables," McManus said.
"Wind and solar are now cheaper than anyone in the industry would have believed two years ago."
And with Liddell being only the first of several coal power plants approaching the end of its life in the next decade, the energy boss believes Australia is at a pivotal point in its energy future.
"In Australia, a very large proportion of our electricity is generated using old coal-fired power stations, and whether people like it or not, many of them are coming towards the end of their useful lifespans," McManus said.
Coal power stations generally have a lifespan of around 40 to 50 years before they become prohibitively unreliable and costly, and building a new one costs hundreds of millions of dollars -- a prospect few companies would jump at when global demand for coal is dropping.
AGL will have to spend a further $160 million to keep the 46-year-old Liddell station operational just until its planned closure in 2022, having already outlaid $120 million.
While there are initial outlays to establish new renewable energy sources like wind farms, hydro power plants and solar panel installations, it still costs much less than building new coal-fired power plants -- about three to four times less, according to Climate Council CEO Amanda McKenzie.
So what's the hold up? And why do our electricity bills keep going up?
McManus, along with many others in the industry, is pointing the finger at the Federal Government. He believes it's their policy backflips which have frightened away investment in renewables.
"If you're going to pay for something that is going to last 25 years at least, you want to be reasonably convinced that the rug is not going to be pulled out from under you in terms of the policies to support that investment," he explained.
"That's all the industry is asking for -- look, just tell us what the policy is."
The Australian Government has committed to reduce its carbon emissions by at least 26 percent from 2005 levels by 2030, but McManus says the federal government is at risk of falling behind if it doesn't embrace new technologies.
"You're in a remarkable phase in Australia actually where large industry, small business, big energy companies, small energy companies, the big miners, the BHPs of the world are all aligned around this in just saying tell us what the policy is."
Of course, we're not going to be saying goodbye to coal completely just yet -- but McManus believes that a much greener energy future need not be many years away.
"If we get this right, we're going to be in the situation to have an (electricity) grid much more dominated by renewables, supported by technologies like pumped hydro and batteries.
"In addition, we'll have a lot more community energy (such as solar on rooftops).
"This isn't some magic, futuristic, idealistic design -- it happens in other countries."