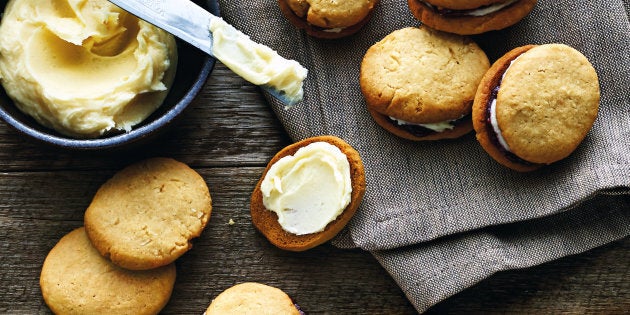 If you could vote for your favourite supermarket biscuit, what would it be? Hopefully Monte Carlo is up high on your list, otherwise you probably wouldn't have clicked on this story.
Seriously, there's just something about the rustic, caramely, soft yet crunchy biscuit with sweet, sticky jam and buttercream sandwiched in the middle. It's two cookies in one and the perfect vessel for dunking into tea.
Now's the time to try your hand at making your own Monte Carlo biscuits. They're quick and easy to make, and you probably already have the ingredients in your pantry and fridge.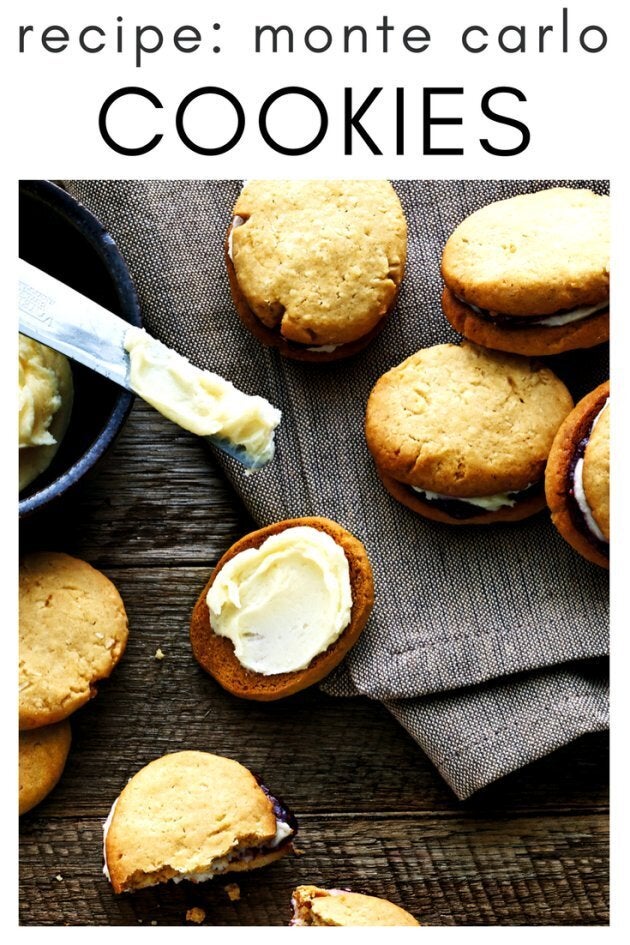 Preparation time: 30 minutes.
Cooking time: 12-15 minutes.
INGREDIENTS
185g unsalted butter, softened
½ cup brown sugar
1 egg
1 tsp vanilla essence
2 cups plain flour
2½ teaspoons baking powder
½ cup desiccated coconut
½ cup raspberry jam
60g unsalted butter
½ teaspoon vanilla essence
¾ cup icing sugar
2 tablespoons milk
METHOD
Preheat oven to 180°C. Grease oven trays.
Beat butter, brown sugar, egg and vanilla essence in a small bowl with an electric mixer until smooth. Transfer to a larger bowl and stir in sifted flour, baking powder and coconut in two batches.
Roll rounded teaspoons of mixture into oval shapes and place about 2.5cm apart on the trays. Flatten slightly. Bake biscuits for approximately 12-15 minutes or until golden-brown. Allow to cool.
To make the cream filling: beat butter, vanilla essence and sifted icing sugar in a small bowl with the electric mixer until light and fluffy. Add milk and beat for a further minute.
Sandwich biscuits with jam and cream filling, and serve.
Tips: biscuits can be made ahead of time -- just keep unfilled biscuits in an airtight container for up to a week.