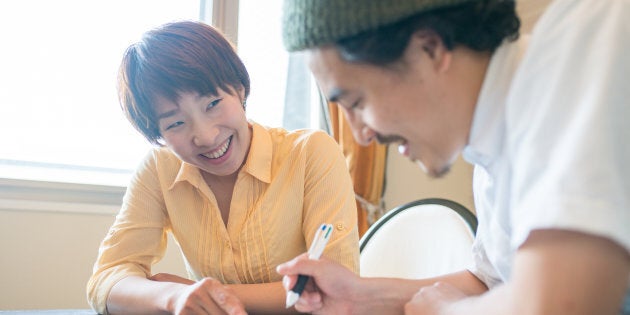 Marriage in Australia is a hot topic right now.
Questions surrounding the tradition of marriage are being raised everywhere, but when you actually look at marriage and the consequent divorce rates in Australia, it's easy to query -- are we doing something wrong?
"I have always wondered what we should be doing around this concept of marriage," Goldstein told HuffPost Australia.
"What are we doing wrong and is it so much as what we are doing wrong in relationships, or the expectations of the relationships that we are in?"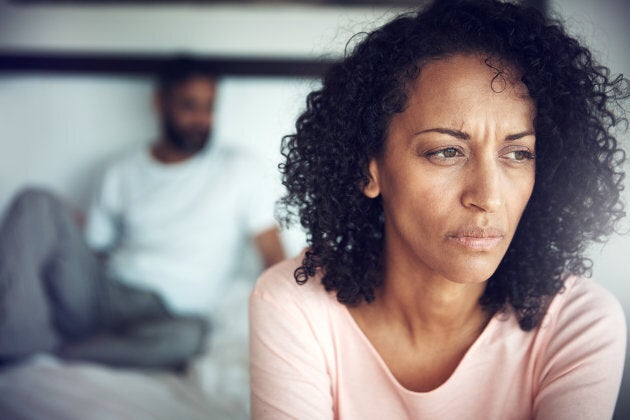 This is where the idea of a ten-year relationship contract comes in. While it's not a prenuptial agreement or legally binding in nature, Goldstein sees creating a contract for your marriage as a communication tool that sets you up for success, not for heartbreak.
"I like the idea of a marriage contract to sit down with your partner and discuss how you want to live your life, what your goals are and what your goals are for the relationship.
"You may want to discuss in that marriage contract what happens in the end or you may want to look at the long term."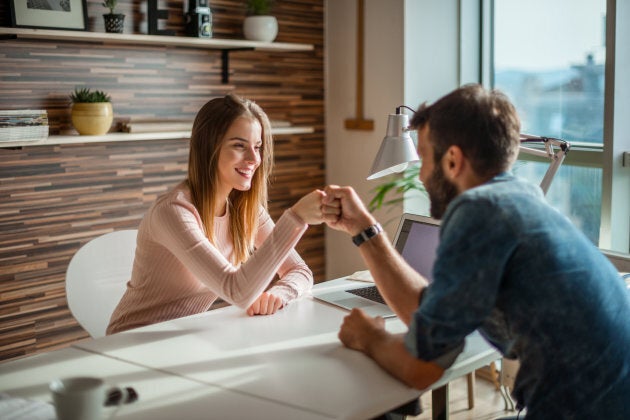 Opening up communication about your goals, and discussing difficult situations when you are on good terms could help both people feel fulfilled and valued in the relationship.
"Why not have a discussion around what your beliefs are if you were to split and what would you do around parenting, would you go to court, wouldn't you go to court, would you always be focused on children, and that is just one section -- what about the other things?
"Have you discussed religion, have you discussed money, upbringing. You have an opportunity with a marriage contract to design your own relationship and outline that for someone else and put it on paper," Goldstein explained.
"These kinds of conversations really get lost in our brains. Really being able to write it down and cement those conversations -- how do you feel about this, how do you feel about that, have you discussed what happens when you have children, what are your expectations for a sex life, a social life, a family?"
Not only does a marriage contract open up channels for communication, but it also opens the mind to the roles each person plays in a marriage and where those ideas have come from.
Goldstein told HuffPost Australia that as a society, we have formed this idea of a romantic marriage and therefore, have created the roles that we feel we 'should' play, not those that we want to play.
"People get married because they think that they should. They get to a certain age, people think it's the right thing to do, they've been dating someone for a while and they don't stop to really challenge all of those traditions," Goldstein said.
"Have to look at what marriage used to be --- marriage was not meant to be romantic. Marriage was something, when you look at the beginning of time when marriage first started, it was [for] security and it was transactional. A woman would marry to be able to leave her family and start a family of her own.
"Where did that idea come from? Does that work for you and do you really believe in it? Because the beauty of the life that we are living these days is that we really do have a lot of freedom to create it [ our life] the way that we want to."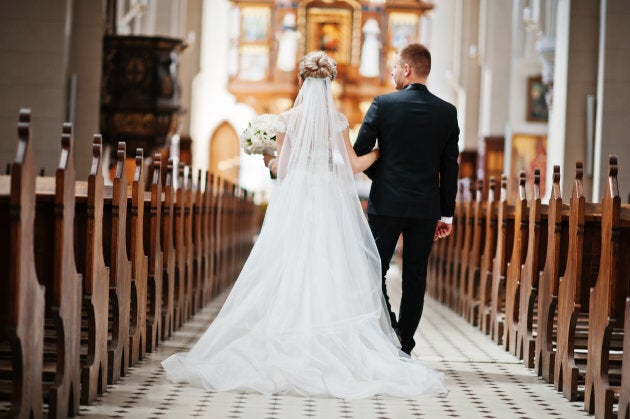 A marriage contract helps break down traditional and stereotypical roles and allows a couple to form for themselves what kind of relationship they want and how they function within it.
"I believe that marriage is important because many of us want to make that public commitment to somebody, but to identify what marriage means I think is something that we need to start investigating more and challenging instead of trying to fit into the mold of 'tradition'.
"We need to start looking at how we set these roles and what expectations we should have on a marriage."