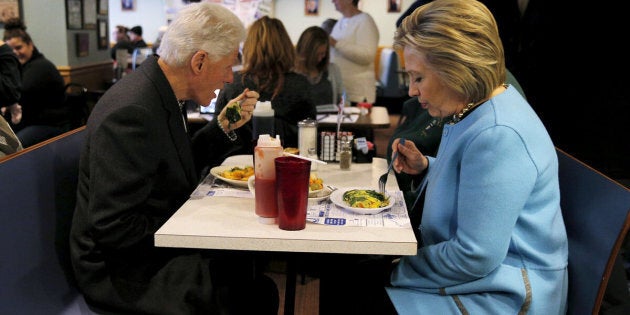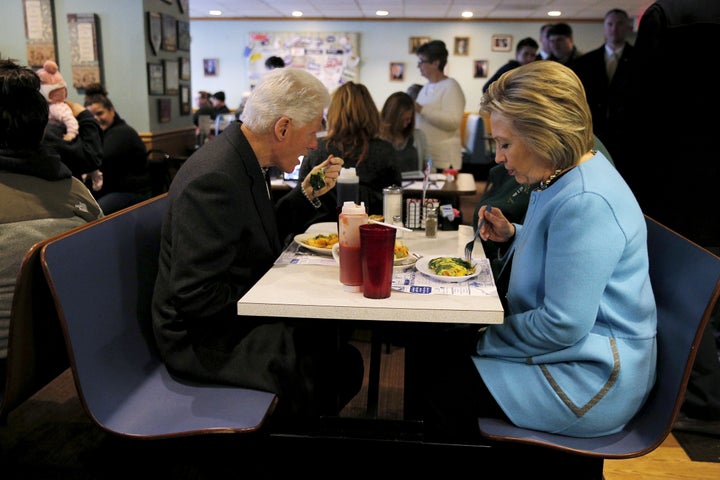 A day in the food life of Hillary Clinton includes eggs, chicken and LOTS of hot sauce.
The former presidential candidate details all areas of her life in her new book, What Happened. And as Health points out, one of the most enlightening chapters includes a rundown of everything she ate on the campaign trail last year.
Clinton didn't eat so well during her 2008 presidential campaign, she wrote. So in 2016, she aimed to turn things around.
"In 2008, we often relied on junk food to see us through; I remember a lot of pizza with sliced jalapeños delivered right to the plane," she wrote. "This time I was determined that we would all be healthier."
Behold, a day in the life of Healthy Hillz.
BREAKFAST: Eggs, veggies, coffee, tea and water...
On the road, Clinton usually ordered "scrambled egg whites with lots of veggies" from room service, accompanied by "black coffee and strong black tea" and "a huge glass of water," she wrote.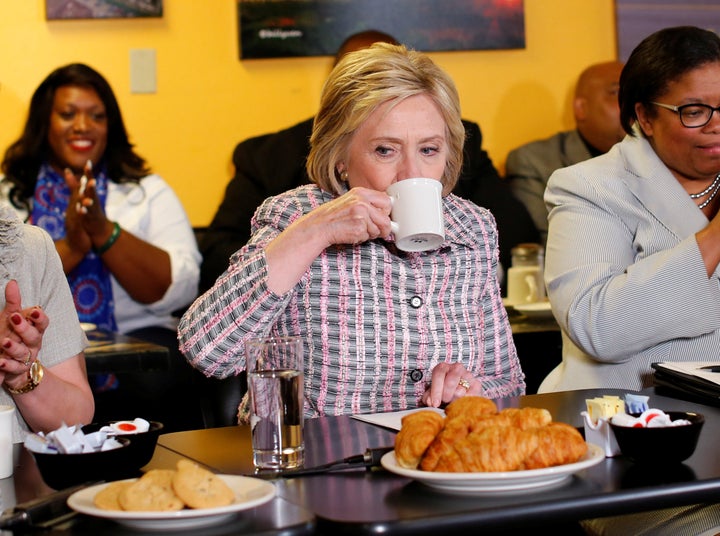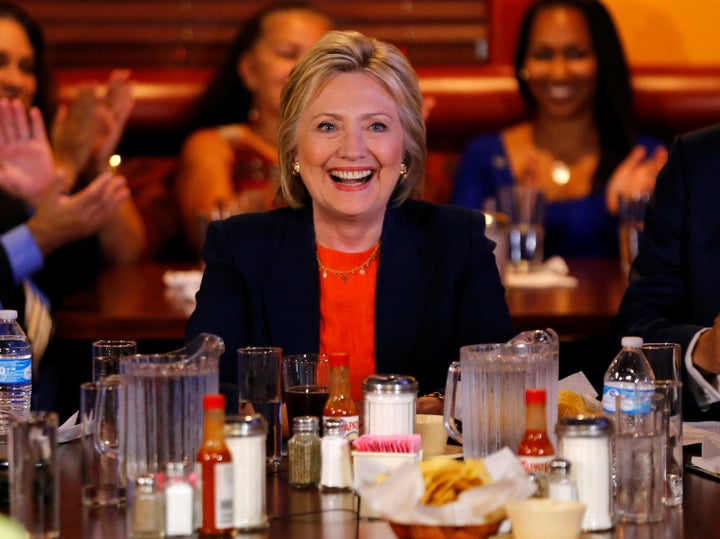 LUNCH AND DINNER: Salad, chicken and soup
Clinton wrote that while jetting between stops, her team enjoyed delicious in-flight meals thanks to a flight attendant named Elizabeth Rivalsi.
"She's a trained nutritionist and made fresh, delicious food for us in her kitchen in Queens, which she then packed into containers and brought on the plane: salmon salad, chicken tenders made with almond flour, poblano pepper soup. Her surprise smash hit was brownies made out of chickpea flour."
SNACKS: Bars, canned salmon and Goldfish crackers
Before hitting the trail, Clinton "asked friends for good on-the-go snack recommendations," she wrote.
This resulted in bulk orders of Quest bars, Kind bars and canned salmon (an atypical choice, indeed, but a healthy one) for the plane.
"When the Quest bars got cold, they were too hard to eat, so we sat on them for a few minutes to warm them up, with as much dignity as one can muster at such a moment," Clinton wrote.
Rivalsi also "had a big basket full of snacks that she regularly replenished with different items... I have a weakness for Pepperidge Farm Goldfish crackers," Clinton added.
Rivalsi introduced the team to Flavor Blasted Goldfish, but Clinton still prefers the original kind.
DRINKS: Martinis, lemonade and lattes
Beyond her morning coffee and tea, it appears Clinton's drinks varied. She wrote about the time she ordered an "ice-cold" martini with olives and Tito's Vodka in Iowa ― a "great drink" ― and when she drank "about a gallon of lemonade" at the Iowa State Fair. She also likes honey and lavender lattes from a bakery in Des Moines, she wrote.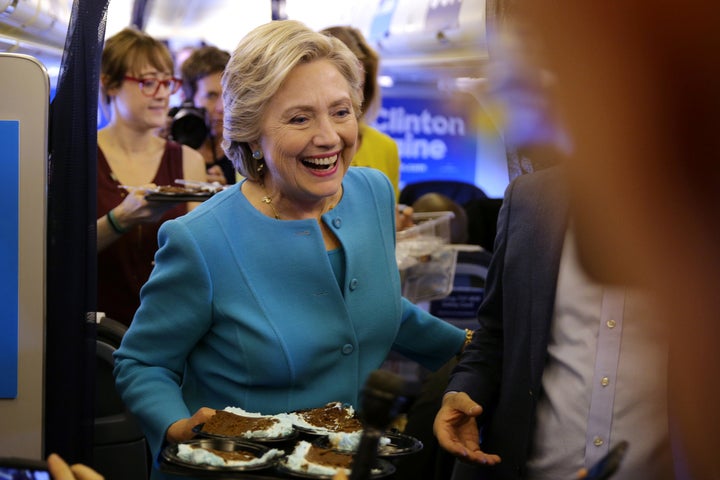 DESSERT: Cake and ice cream
A few special desserts peppered the trail, Clinton wrote. On her birthday in Miami, the team surprised her with a chocolate cake with turquoise frosting, which they saved to eat on the plane later.
It's long been known that Clinton loves ice cream bars too, and apparently she can get them on demand.
"One hot night in Omaha, Nebraska, I was consumed with the desire for an ice cream bar ― the simple kind, just vanilla ice cream with a chocolate shell," she wrote. "[Trip director] Connolly [Keigher] called an advance staffer, who kindly picked some up from the drugstore and met us at the plane on our way out of town."
Oh, to be Hillz.
Quotes are from "What Happened" by Hillary Rodham Clinton. Copyright © 2017 by Hillary Rodham Clinton. Reprinted by permission of Simon & Schuster, Inc. All rights reserved.