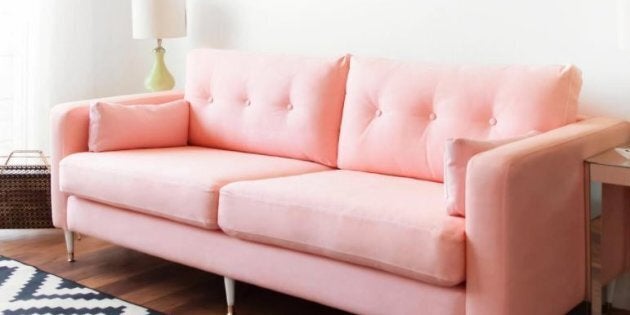 Millennial pink is very in, which is why the trendy colour in fashion has quickly taken over the food industry and now home décor. But while finding the perfect millennial pink couch for your home can be difficult (and expensive), one woman has come up with the perfect Ikea hack to transform a simple white sofa on the cheap.
Krys Melo, who runs the blog Melodrama, revealed on her site in 2016 that she bought an Ikea Karlstad sofa on clearance for US$250, compared to its original cost of US$399. Since the couch came with a removable slipcover, Melo simply decided to dye it her preferred colour: millennial pink.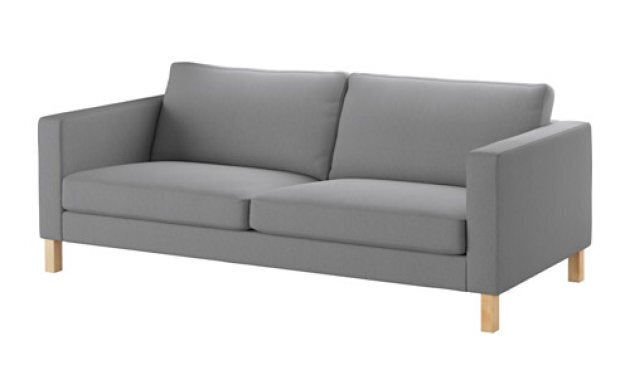 After a lot of trial and error from blending different shades of Rit Dye, Melo finally got the results she was looking for.
Behold! The finished product:
Explaining why she decided to create her own millennial pink couch, Melo told Apartment Therapy: "I'd been dreaming of a vintage, pink couch for the longest time, but couldn't find one and all of the new ones weren't my style or in my budget."
"I love everything about the after," she gushed. "I love the colour, the tufting, the gold and white legs. It's my dream couch!"
"This is so good," another said. "Your ability to transform a space is awesome. And to think that's a IKEA sofa. I'm doing a slow clap for this Hack."
Millennial pink has exploded in popularity in recent years. According to Slate, it likely picked up steam around 2014 thanks to things like Wes Anderson's "Grand Budapest Hotel," which is often associated with the colour.