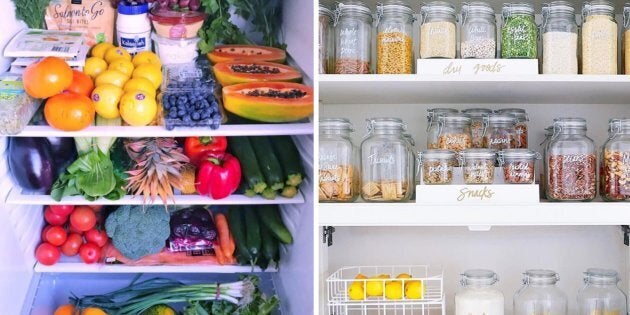 Getting the motivation to stock your fridge with healthy food, cook and eat nutritious meals, and whip your butt into shape can be tough. It's all about creating healthy life-long habits, with a little bit of visual help along the way.
One way to push you to take the first (dreaded) step -- or inspire you to keep going -- is taking inspiration from other people. And we don't mean scrolling through endless photos of Insta body or fitness 'goals'.
We're talking about taking a peek into the fridges and pantries of inspiring, healthy people.
By swooning over fridges full of colourful, fresh produce and beautifully-organised pantries, you too feel the need to revamp your own fridge and pantry. It's positive, fun and makes healthy eating that much easier.
Check out these bright, colourful and healthy fridges and pantries below.