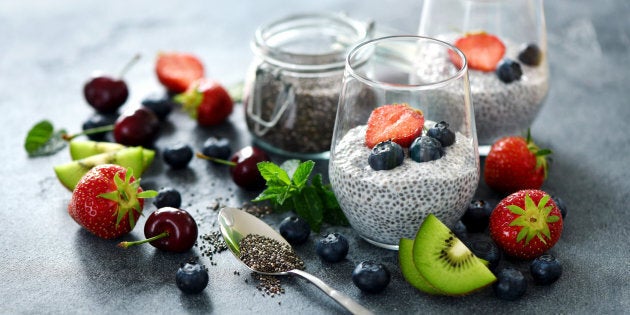 If you're looking for ways to bring spring and colour to breakfast or snack time, chia puddings are a top choice.
Using protein and fibre-packed chia seeds, when soaked in milk, fruit and spices the seeds transform into a flavoursome pudding. Top with fresh fruit, nuts, seeds, granola or nut butter, and you have yourself a refreshing start or end to the day.
If you're not too sure about the texture of chia pudding, don't worry. There are a few recipes which blend the chia seeds to make the pudding extra creamy and silky.
Try these six delicious chia pudding recipes which you can prep the night before and have ready to go in the morning.
1. Vanilla bean chia pudding with fresh mint and mango
With mangoes already in season, one delicious way to enjoy them is on top of a vanilla bean chia pudding with crushed pistachios and mint. If you're having this pudding as dessert, you can even sprinkle some chopped dark chocolate on top.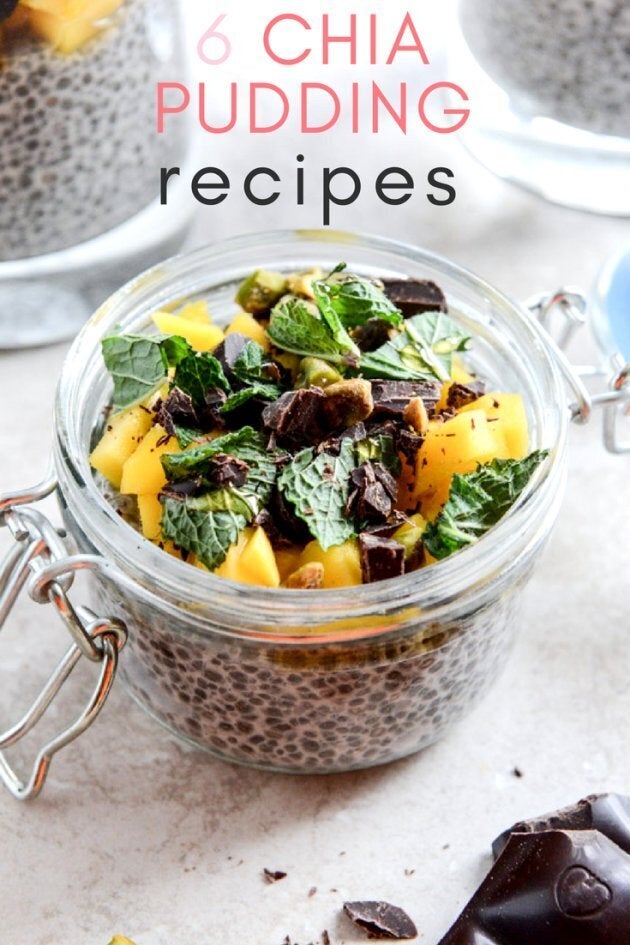 2. Banana and hempseed berry pudding
If you are one of those people who isn't too keen on the texture of chia seeds, try this smoothie-like pudding made by blending banana, berries, chia seeds, hemp seeds and cinnamon, and leaving it to set. Smooth, creamy and delicious.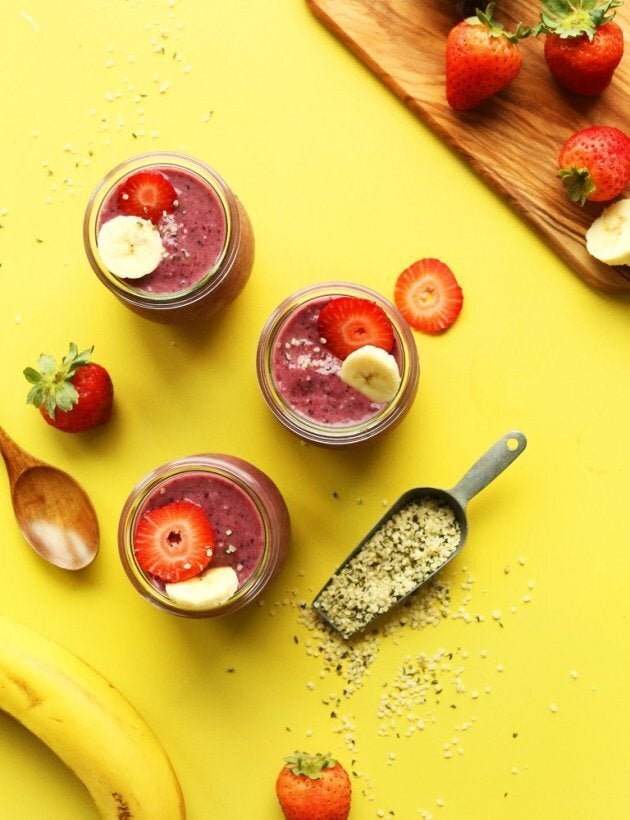 3. Chocolate peanut butter chia pudding
For those with a serious sweet tooth (or peanut butter obsession), this chia pudding with cacao powder, vanilla and peanut butter will hit the spot. It's delicious, rich, sweet-but-not-too-sweet and filled with fibre.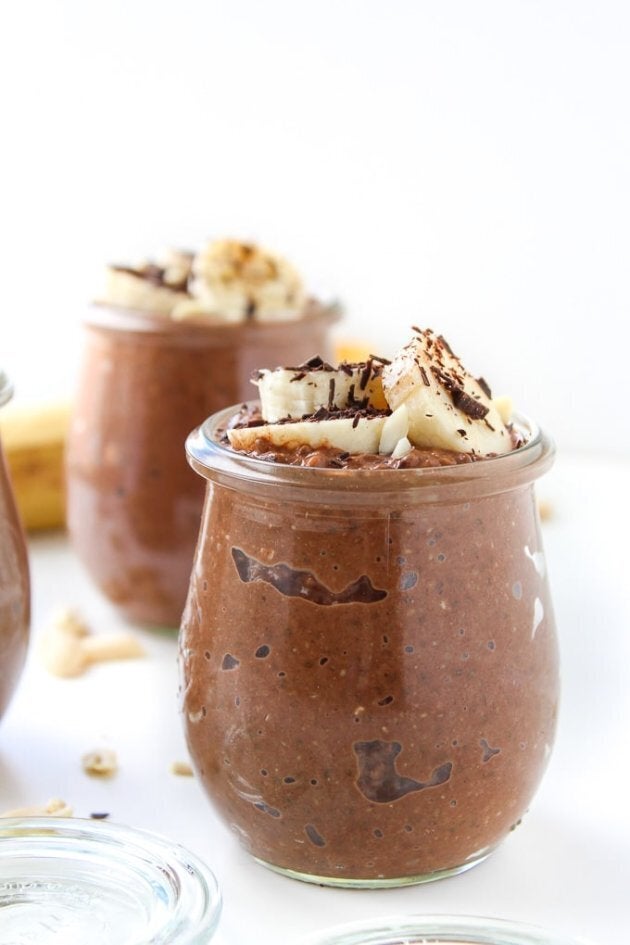 4. Rainbow-bottomed chia pudding parfaits
These chia pudding parfaits with homemade fruit compote make for a truly spring breakfast. Once you've got your favourite fruit compote, layer it with vanilla chia pudding, Greek yoghurt, granola and fresh fruit.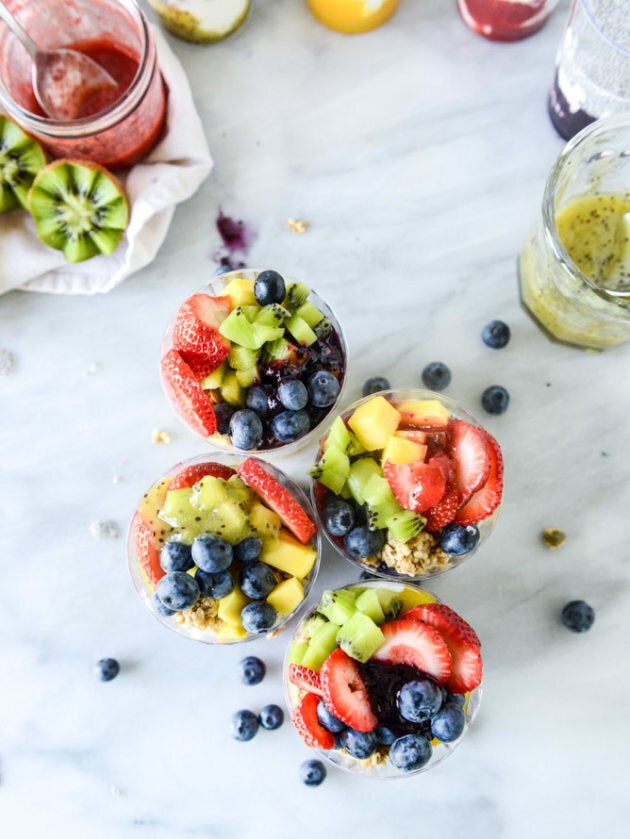 5. Creamy chia pudding
This creamy pudding is another recipe for those who aren't a fan of chia seeds' texture. Once the chia pudding has set, all you need to do is blend with dates for sweetness, cashews for creaminess and spices for flavour.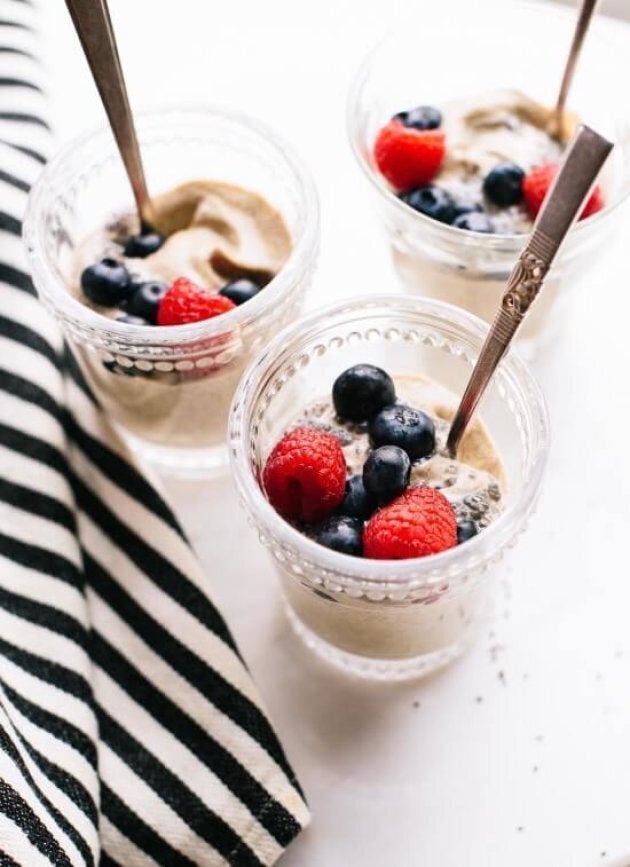 6. Overnight chocolate chia seed pudding
For a healthy chocolate dessert, try this delicious pudding which you can either blend for creaminess or leave unblended for texture. It's thick, smooth and full of chocolatey sweetness.