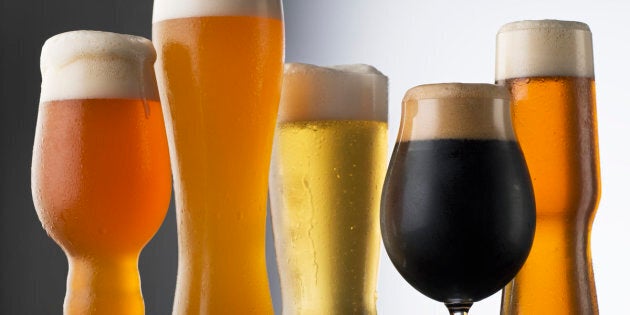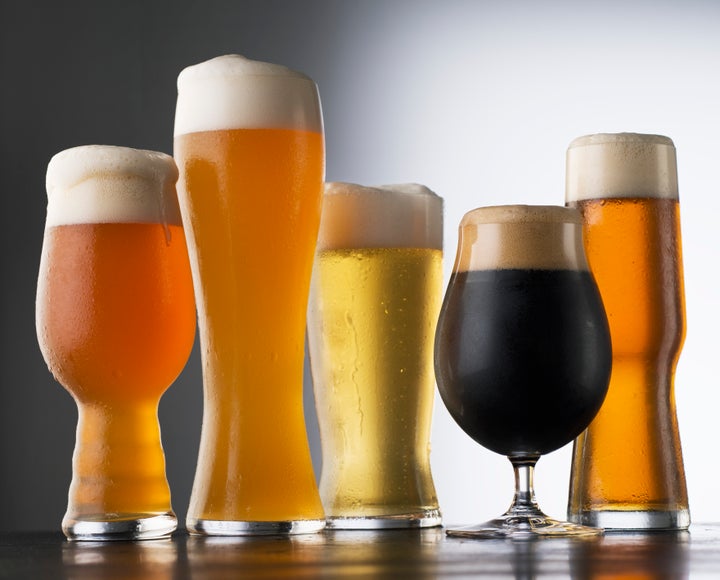 Gassiness is to be expected when you're drinking beer. But depending on which kind of beer you prefer, you can control the amount of burping and bloating that comes with downing a cold one.
A new study by Vouchercloud, a mobile voucher app, and Stuart Farrimond, a food scientist, writer and teacher, revealed the 10 gassiest beers by determining which beer had the most carbon dioxide (CO2) per pint (16 ounces).
To test the gassiness of the beer, the researchers took 31 popular beers, stored them for 48 hours at the same temperature, and used a special gauge to measure the pressure in each can.
According to the findings, the study found that lagers contain more gas than ales and stouts. Out of the 31 beers studied, Budweiser was the gassiest brand with 2.7 pints of CO2, while Hobgoblin had the least amount of CO2 per pint with 1.74 pints. Interestingly enough, there's at least more than a pint of gas in each pint of beer studied.
"Further investigations would be needed to catalogue each beer's true gassiness," Farrimond said in a press release about the findings. "If this information were made available to consumers then they will be able to make more informed choices about beverage purchases. Shops could even use a 'traffic light' labelling system to offer warnings to consumers about particularly high gas content beers.'"
That would save us a lot from a lot of burping (and unpleasant smells). Check where your favorite beer landed on the list. The beer with the most CO2 is ranked #1:
1. Budweiser (2.71 pints of CO2 per pint)
2. Stella Artois and Coors Light (2.55 pints of CO2 per pint)
3. Corona Extra (2.48 pints of CO2 per pint)
4. Bud Light (2.46 pints of CO2 per pint)
5. John Smiths Bitter (2.44 pints of CO2 per pint)
6. Heineken (2.39 pints of CO2 per pint)
7. Pilsner Urquell (2.32 pints of CO2 per pint)
8. Fosters (2.3 pints of CO2 per pint)
9. Cobra Indian lager (2.27 pints of CO2 per pint)
10. Guinness Golden Ale (2.27 litres of CO2 per pint)
And view all the findings in the infographic below: