There's nothing like getting a big cheesy pizza with all your favourite toppings. If you're lucky, you enjoy it with garlic bread and wash it down with a bevvy or two.
But if for some reason there is leftover pizza (yes, it does happen sometimes), then you need a good way to reheat it. And it doesn't involve the microwave or oven. In fact, stay far away from them when reheating pizza. Here's why.
Due to the way microwaves agitate and heat up water particles in food, microwaving pizza results in a floppy, soggy mess. No, thank you. Using an oven, on the other hand, dries pizza out which means your once-delicious pizza will become as stale and crispy as a piece of cardboard.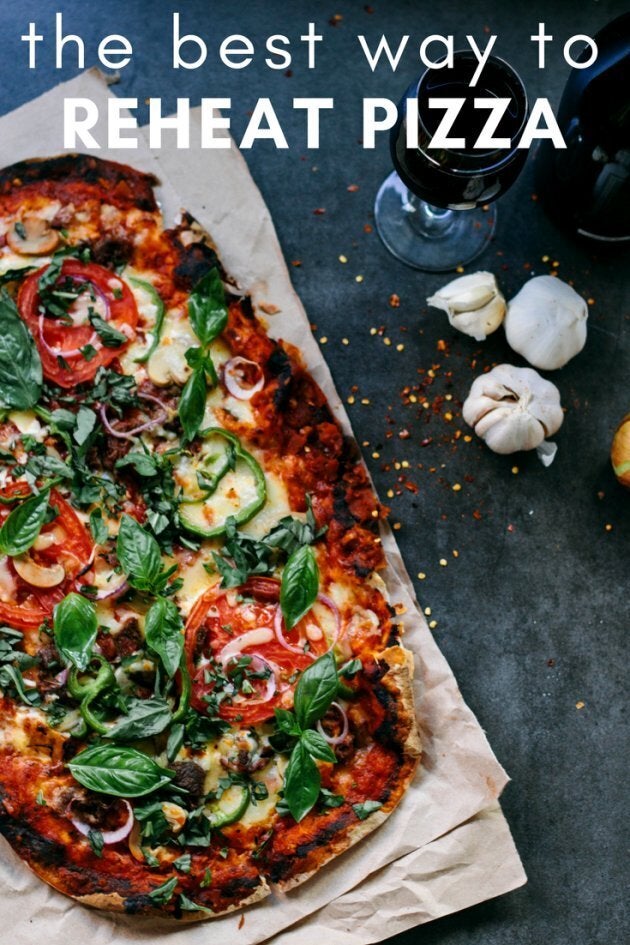 The best way to reheat pizza? Using a fry pan. The heat from underneath helps retain a crispy bottom, while the steam melts the cheese and keeps the crust moist. Genius.
To reheat your pizza the right way, it's as simple as placing a cold slice of pizza in a non-stick or cast iron fry pan on medium-low heat for a few minutes, then covering the fry pan with the lid to allow steam to melt the cheese and restore the crust.
Check out the video above for a full demo. Or see the below diagram from Roberta's Pizza in Brooklyn.