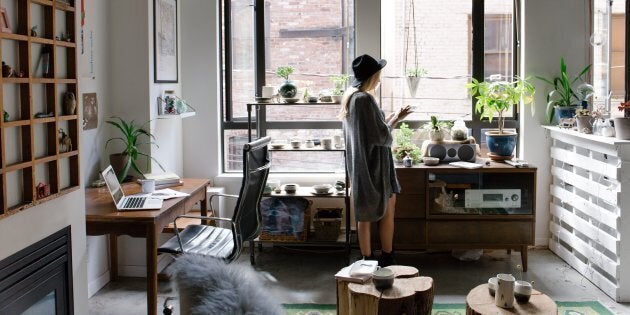 If you've clicked on this article, we're going to go ahead and assume you live in a small apartment (#journalism).
You may be renting, you may be lucky enough to have bought something, but either way, welcome to the reality of trying to exist in a ridiculous housing market.
Now comes the next step of trying to make your hard-earned 40 square metres look how you imagined when you spent four hours on Pinterest the other day.
No easy feat, right? Especially not when you're scrounging coins from between the (tiny) cushions of your (tiny) couch.
So in order to help you out, HuffPost Australia spoke to Christine Gough, IKEA Australia interior design leader, for her advice on the best way to balance aesthetics and functionality in a small space and an even smaller budget.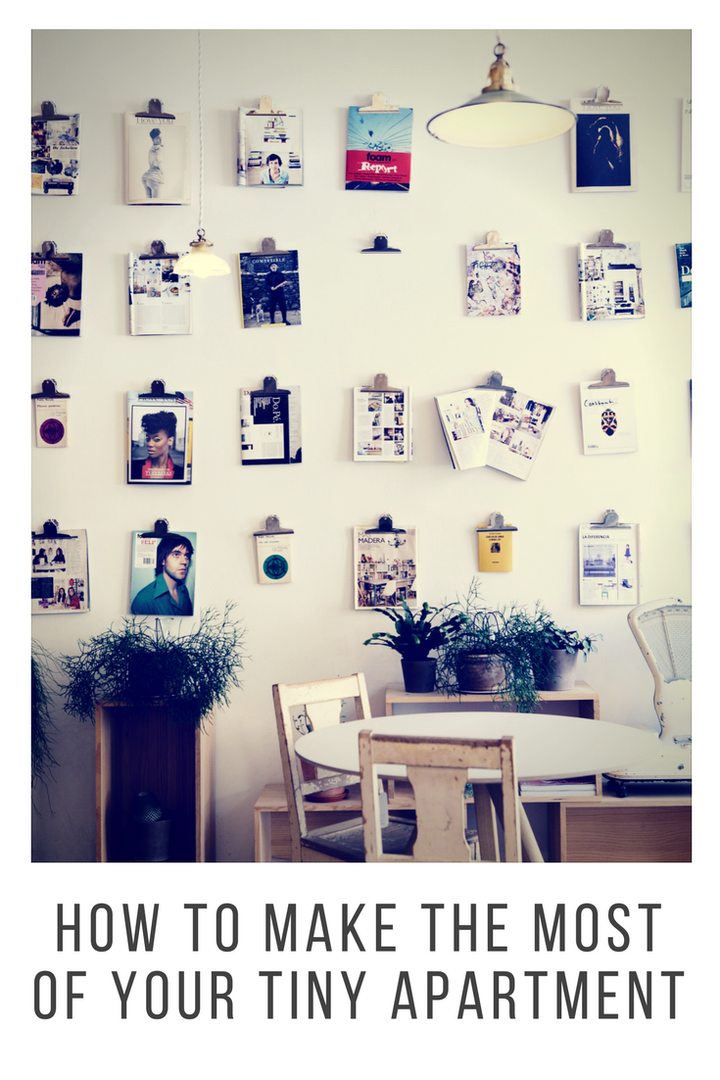 First, know that you are not alone in your situation.
"From visiting the homes of Australians all over the country, we know that the average home is shrinking in size," Gough told HuffPost Australia. "So making every square metre of a space useful and multifunctional is a really important element for a happy everyday life at home."
Storage
"Clever storage is the key to helping minimise clutter, so it's important you invest in pieces with built-in storage," Gough said. "Furniture pieces like footstools are becoming increasingly popular for this reason.
"Investing in multi-functional products are great when you are limited on space. A stack of stools that can also be used as a makeshift side table is the perfect multipurpose furniture piece. Turn it into extra seating for when your friends or family arrive."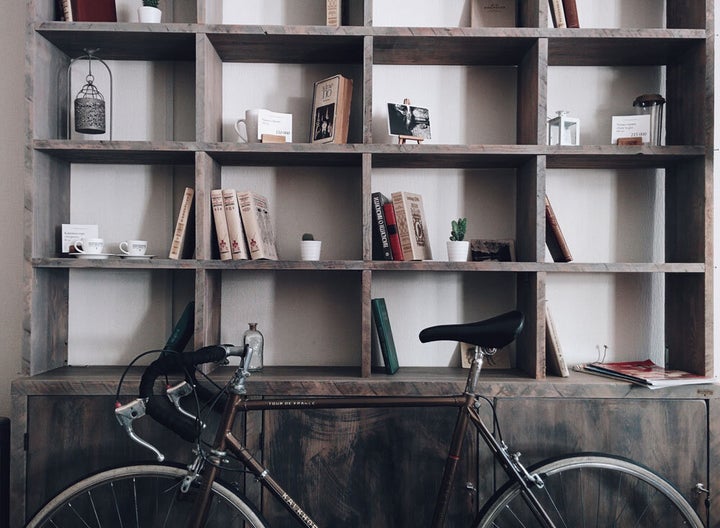 In terms of how to get more storage bang for your buck, Gough recommends (literally) going up the walls.
"Customise your storage solutions and work with your wall space," she said. "​​​Not only will this create more storage, but a visually creative and fun space in your home.
"Open shelving or glass doors are a good option as it makes the room feel bigger. It also means you have easy access to things you use every day and can be used as a feature to display books, vases or other ornamental items."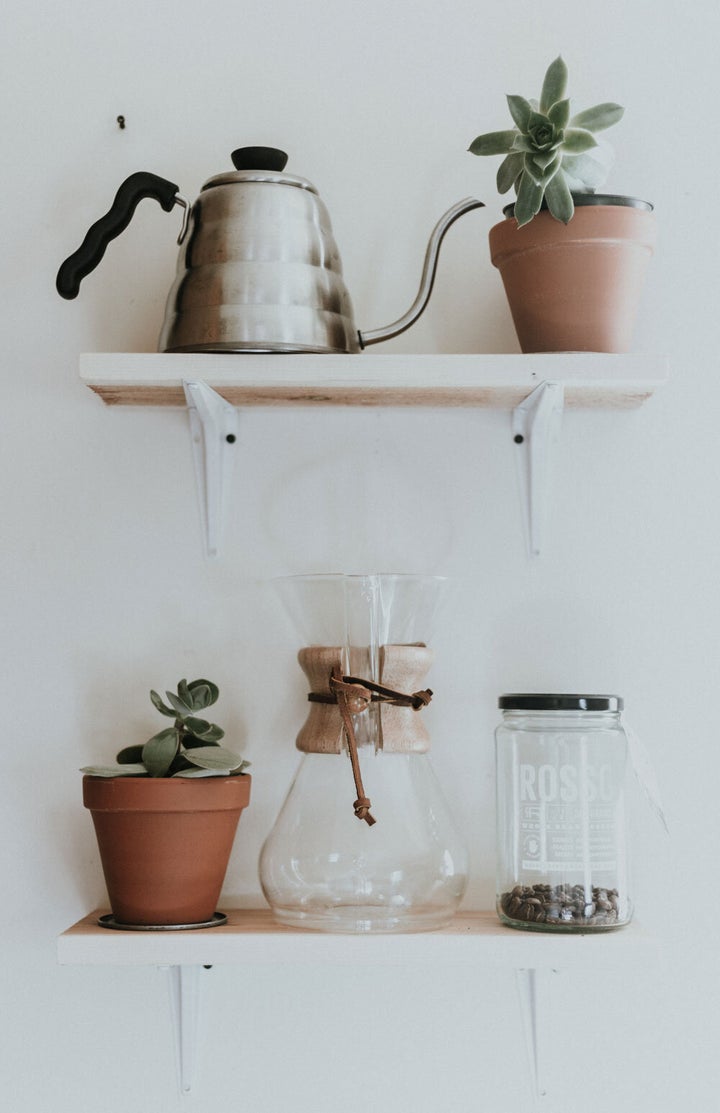 Own your style
Just because your space is small, it doesn't mean you have to forfeit the things you like.
"Don't be afraid to put your things on display," Gough said. "The trick is to put your belongings or accessories into groupings by pulling together objects that are alike. This will help create symmetry and balance within your space.
"Another option for a sleek and stylish look is to create a gallery wall or make use of hooks and rails to keep your things in order."
Try these simple tips:

Make it personal. Add meaning by displaying galleries or special souvenirs that speak to a life filled with experiences.
Consider colour. Easily create harmony by picking one special accent colour and adding it to a neutral palette.
Mix it up. Grouping together diverse everyday objects in varying shapes and sizes can create unexpected appeal and beauty.
Choose texture. Try choosing one material -- like glass, wood or ceramic -- to add interest without overwhelming your still life.
Plants and greenery
"While plants and greenery may not always make your space feel bigger, there are benefits to 'bringing the outside in'," Gough said. "Plants and greenery can help connect or pull together your space and help bring 'calmness' into your home.
"Natural light and clear clutter-free areas can make even the smallest spaces feel harmonious and spacious. If you live in an urban environment, adding greenery and plants can help liven up your space, rather than make it feel bigger.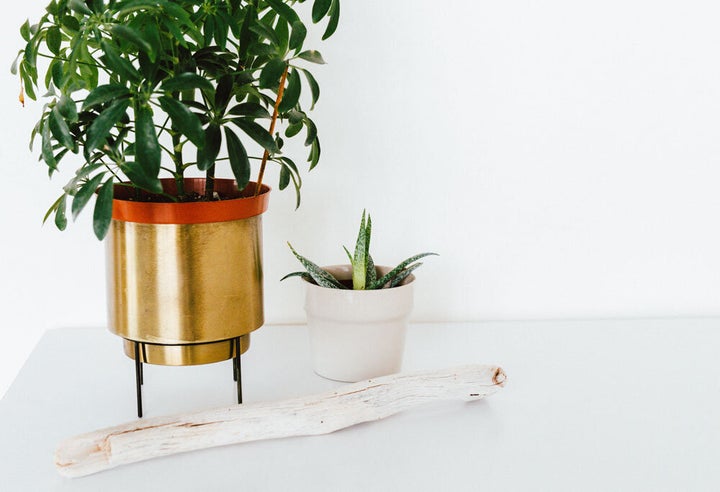 "Think vertically. You can easily personalise your walls with a vertical garden, while hanging plants are suitable for inside and out.
"If you are after a more refined and modern look, add vases or smaller accessories to introduce subtle greenery into your home."
Colours
"Your home is a personal and unique space that reflects who you are, so the colour and your furnishings are very important -- but they can also impact how a space feels," Gough said.
"You don't need to be an interior designer to create a space full of pattern or colour that feels pulled together.
"Limiting your colour palette to three hues creates a clean, cohesive look. You can try combining bright and neutral shades to create harmony and contrast.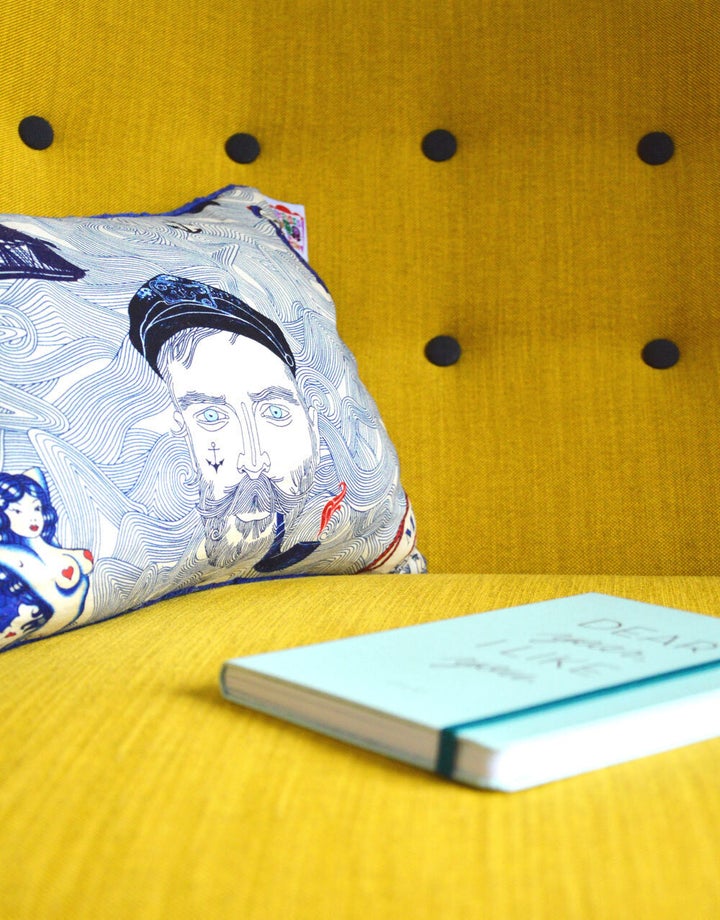 "Add patterns and natural materials within your colour palette. The colours will tie them together, while the different sizes will help create subtle interest.
"Texture brings it all together. Using natural materials like jute or rattan helps to unite your palette and patterns all while adding soft warmth to your room."
Decoration
While everyone loves to add their own flair to a space, at the risk of becoming cluttered, do you need to forfeit decorative things if you have a smaller space?
"Not at all! Always start your decorating with a list of you needs and the ways you need your space to function," Gough said. "Follow the general rule less is more in order to ensure an uncluttered and spacious layout.
"Always think about seasonality. It is easy to renew your space by simply changing textiles like throw cushions to give your home a new look.
"Don't forget about storage. You don't have to display your decorative things at all times. Tuck away winter throws and darker accessories during summer and bring out lighter shades for an easy spring update."