If you were asked what your favourite part of a Golden Gaytime was, what would it be? The toffee and vanilla flavoured centre or the delicious biscuit crumbs?
Don't stress, we're not going to make you choose but we do have some good news for you -- you can now buy tins of the crumbs again, so get ready to start sprinkling them on anything and everything.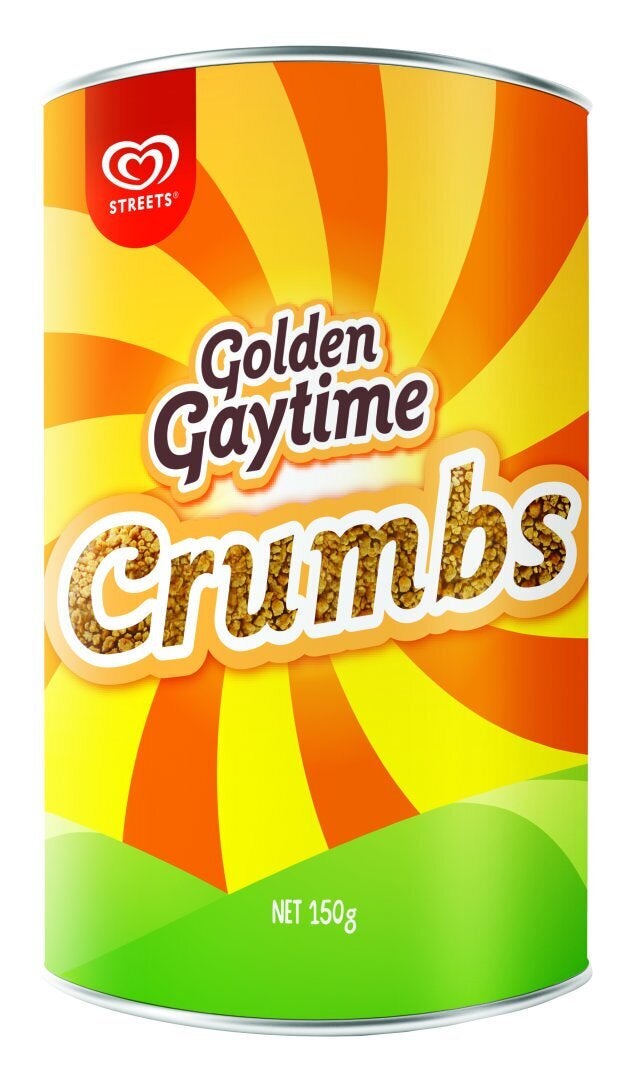 The marketing manager of Streets, Scott Mingl, said the company was "stoked" to be bringing the crumbs back for a limited time.
"We knew Aussies loved the original Gaytime crumbs but when we saw the response earlier this year we had to bring it back," he said.
"One of the best things with the crumbs was how Aussies were inspired to start making their own Gaytime creations. They took crumbs to a whole new level and we loved it."
You can find the tins of goodness at Coles, Woolworths or IGA.