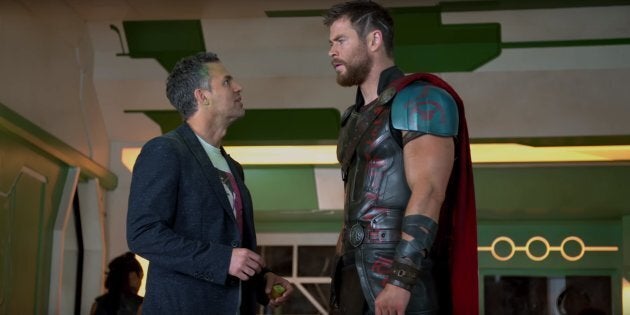 He's got a new haircut and a new attitude, basically Chris Hemsworth's Thor is the new Jan Brady.
In a new behind the scenes video Hemsworth spoke a little bit about the next installment in Thor's solo films, 'Thor: Ragnarok', and what we can expect from the God of Thunder.
"We wanted to kind of strip it back," Hemsworth said, "and wanted to have more fun with it. Taika [Waititi] had the exact same idea, we were both saying with 'Thor: Ragnarok' let's try and have more attitude".
Waititi, the director of 'Ragnarok' called it a "new cycle... the destruction of the old and rebirth of the new," which looks exactly like what the film plans to do for the Thor franchise.
Gone are his signature long locks and darker aesthetic, Waititi has pumped the new film with colour, music and amazing visuals... and that's just in the trailers we've seen!
Joining Hemsworth are Tom Hiddleston as his meddling brother Loki, Cate Blanchett as Hela the god of death, Tessa Thompson as Valkyrie and Mark Ruffalo as the Hulk.
Seriously this looks like an explosively good time.
'Thor: Ragnarok' is scheduled to open in cinemas October 26, check out the full featurette above.