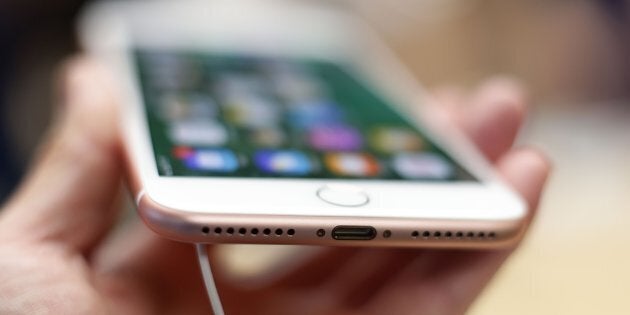 Apple is looking into reports that its new iPhone is splitting open when charged, after customers showed images on Twitter of their new handsets cracking along the side.
One Taiwanese user claimed they had owned their iPhone for just five days when, after charging it with an Apple charger, it split open. According to local media, the 64GB rose gold device started breaking just three minutes after it was plugged in to charge.
A Japanese customer didn't even get a chance to use his phone, after it was delivered to him with the split already there.
Blame is already being directed towards the battery, which has been manufactured by the same company that developed the exploding battery in the Samsung Galaxy Note 7.
This isn't the first time Apple has had to deal with reports of faulty iPhones soon after launch: when the iPhone 6 Plus was released, reports started flooding in that the handset could easily bend in a user's pocket.
The iPhone 8 Plus starts at $1229 in Australia, and has been on sale since Friday September 22. It boasts new wireless charging and a revamped camera.
These reports come ahead of the launch of Apple's new, ultra-expensive iPhone X, which will be on sale for $1579 from November 3.