While Australia is facing its biggest oversupply of carrots in 25 years, farmers are faced with a dreadful choice; either harvest their carrots and just accept that they will lose money, or plough the vegetables into the ground.
Several factors have caused the oversupply, such as optimal growing conditions and a big crop yield. Also, a Russian ban on European imports has had a domino effect and impacted the global market.
Western Australia grows the most carrots in the nation, followed by Victoria, Tasmania and South Australia.
The Russian sanctions on EU meat, dairy and horticulture products means carrots from the EU are in competition with Aussie carrots in markets such as Singapore, the United Arab Emirates, Saudi Arabia and Malaysia.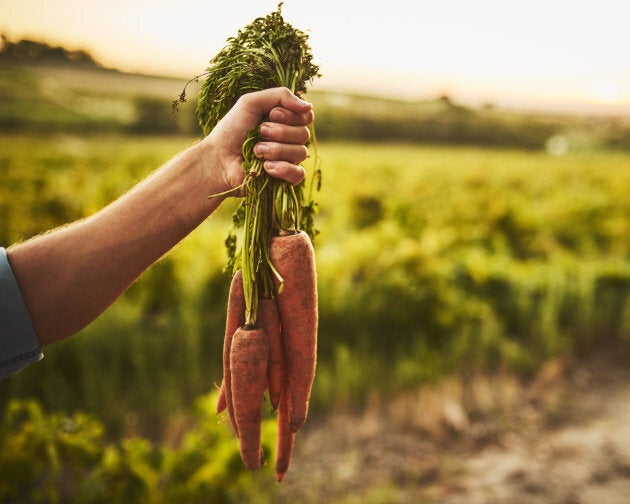 Locally, WA is selling to the east coast which means growers like Queensland's Kalfresh Vegetables is struggling to sell its produce.
But Alice Gorman from Kalfresh has come up with an idea. Inviting visitors out to their farm to dig up their own -- a carrot-version of strawberry and other fruit farm's popular 'pick your own' concept that's become a weekend-hit for many city-dwellers in recent years.
Gorman told HuffPost Australia the fun idea involves people purchasing tickets to spend a day on the farm 'picking' their own carrots. It's already proved to be a clever gamble too, with the first appropriately named 'Carrot-astrophe Day' selling out within 48 hours.
"We'll be welcoming 850 people to the farm on Saturday. We are thrilled and overwhelmed by the response and the interest consumers have in having a fresh farm and food experience," Gorman said.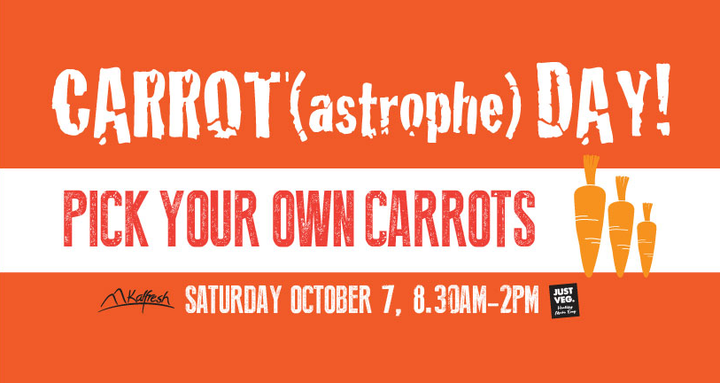 "The idea was really to try and turn a negative into a positive and create an opportunity for people to visit the farm and pick the carrots that would otherwise be [wasted]. Our regular customers have been excellent and have continued to support us by buying carrots at sustainable prices."
Gorman said another way Kalfresh is dealing with the oversupply has been their move into value-added products.
"There's a group of us, all farmers' wives, who are behind a range of cut carrots called Just Veg. The range is available exclusively in Woolworths stores and it offers shoppers a quick, healthy vegetable snack and meal addition," Gorman said.
"The success of this range has helped our bottom line through the recent oversupply and is also really great as we are able to take the carrots that are wonky and marked and use them in this range, and reducing food waste."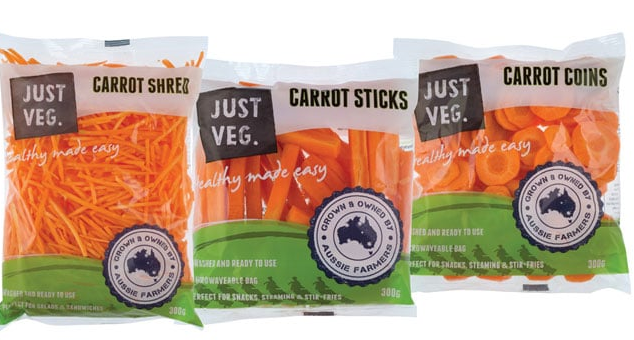 And if you've ever been curious about what carrot vodka might taste like, Kalfresh has teamed up with Flinders Peak Winery and made a batch. Carrot vodka is the brainchild of Gorman and another farmer's wife, Gen Windley, who both admit it's their favourite way to consume carrots.
"One of our favourite Friday afternoon drinks is vodka and soda and we may have been sipping on one when we decided to embark on the carrot vodka project," Windley said.
The women approached Flinders Peak Winery with their idea and the wine makers decided to distill some test batches to see if the concept was do-able.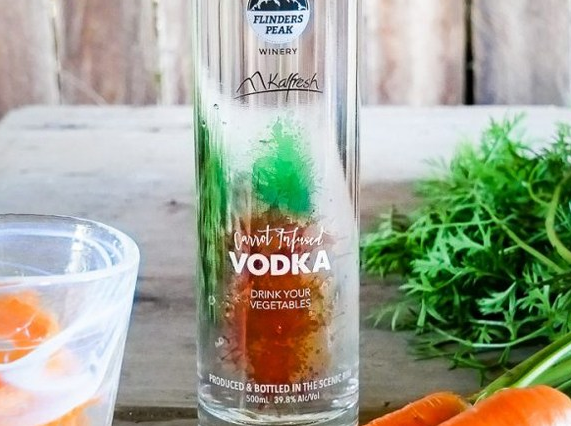 Gorman said farmers are used to their livelihood being impacted by market fluctuations.
"But we anticipate a return to 'normal' in the months ahead," Gorman said.