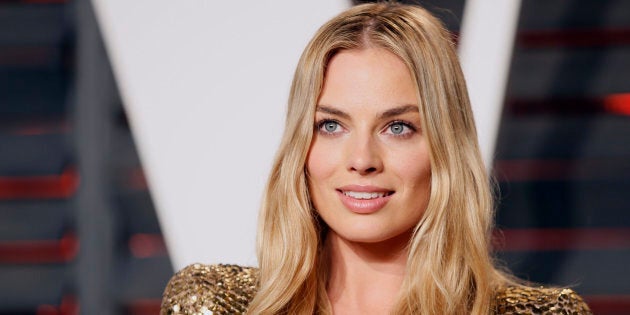 Once upon a time there was a makeup artist, Pati Dubroff. She heard about a skincare brand, 111Skin, and started using the sheet mask on her celebrity clients before doing their makeup.
One such client was actress and Aussie superstar, Margot Robbie. One day the mask was used on Robbie and from that point on she was a convert.
"One brand I'm obsessed with right now is this brand, 111Skin, which my makeup artist Patti Dubroff got me hooked on. They have these sheet masks, they're made out of a jelly sort of stuff and the serum they're soaked in is so good. So when we're getting ready for an event she'll put one of those on while she's doing my hair," Robbie told Vogue in an interview.
The brand was born when founder Doctor Yannis Alexandrides (a very well respected facial reconstructive surgeon) was struggling to find skincare that would help heal the skin more efficiently after the cosmetic procedures he performed.
As any clever doctor would do he started researching and developing his own to give his clients. He discovered that skin ages faster in space because of environmental extremes (poor astronaut, as if eating Space Food Sticks isn't awful enough). From there he sought the collaboration of space scientists responsible for the well being of astronauts. Together they created the patented 'NAC Y²' formula.
Key ingredients in the formula were used by astronauts in extreme space conditions where accelerated ageing is proven to occur, and guess what? They worked.
Word from his devoted clients then spread and the next thing you know he had every woman, man and child knocking his door down to get their hands on some. So, he manufactured a full range of cutting edge skincare products. In addition to the dramatic healing results, the hero serum and in fact all of the products in the range also had potent anti-ageing and protecting benefits, and everybody's got time for that.
The original serum which started all the hype
And so is the tale of how 111Skin was born. As with all fairytales, success sometimes comes at cost (like when Ariel had to get legs). You might have guessed, the products ain't cheap (like, the cheapest thing is $112 and the most expensive is $1122 -- woweee!) BUT! They are as close to perfect skin in a bottle as you're gonna get.
The mask Robbie loves so much is the Bio Cellulose Facial Treatment Mask. It's the most advanced mask technology on the market which delivers the beneficial nutrients right into the dermis, where it can get to work. It contains Liquorice Root Extract to brighten, Silk Amino Acids to condition and Centella Asiatica to stimulate collagen production and is a bloody dream under makeup for a flawless, plump and dewy complexion.
Another standout product is the Meso Infusion Micro Mask. Think of it like 'at-home mesotherapy' with self-dissolving mask technology which really does have unrivalled anti-ageing results. Masks are infused with pure Hyaluronic Acid and Vitamin C so you'll be smooth and even and ready for the ball.