Las Vegas police released dramatic body camera footage that shows officers under fire during Sunday's mass shooting trying to direct country music festival crowds to safety.
People in the video can be heard screaming as rapid-fire gunshots ring out and sirens blare.
″You guys, get down!" an officer shouts at a crowd before another volley of gunshots erupt. "Get out of here! There are gunshots coming from over here. Go that way!"
One officer asks his team where the gunshots are coming from.
"North of the Mandalay Bay," another officer responds. "It's coming out of a window."
At least 58 people were killed, including an off-duty Las Vegas officer, and hundreds more injured when Stephen Paddock, 64, opened fire on thousands of people attending the Route 91 Harvest Festival, authorities said.
Paddock fired his weapons from the 32nd floor of the Mandalay Bay Resort and Casino on the Las Vegas Strip, overlooking the festival.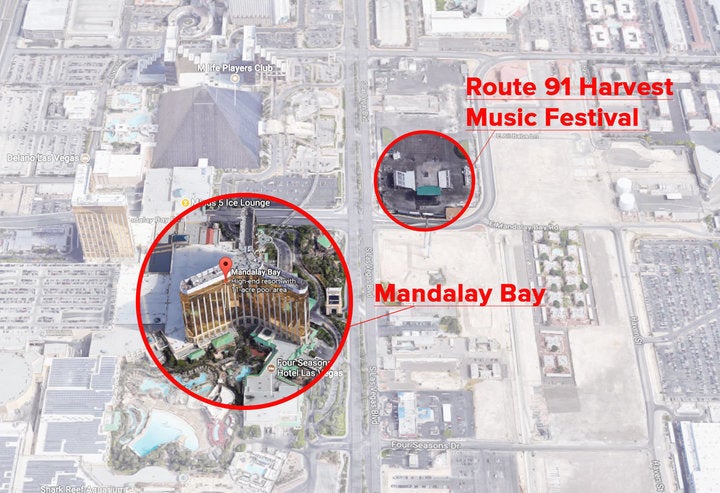 Police stormed Paddock's hotel suite and discovered the lone shooter dead from an apparent self-inflicted gunshot wound. They found a cache of weapons, including firearms outfitted with a legal "bump stock" that allows a semiautomatic gun to fire as quickly as a machine gun.
Law enforcement officials are still unsure of Paddock's motive.