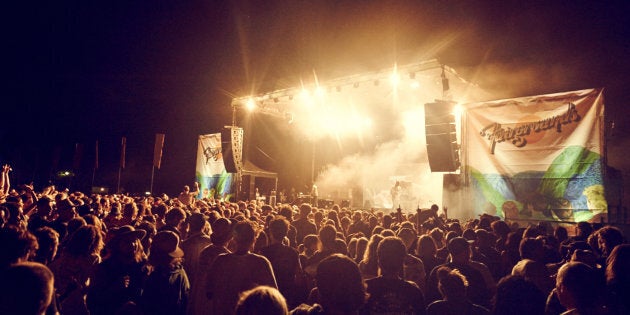 Summertime means music festival time in Australia, and we're really just spoiled for choice. From blockbuster multi-day camping festivals down to small, niche events, pounding dance music to delicate acoustic acts, there's something on offer for basically all tastes, ages and demographics if you know where to look.
But of course, locking yourself into going to a festival isn't just about the music itself. Getting there, the journey, is often half the fun -- packing up the car, piling in with your mates, and hitting the open road with the sun at your back and the wind in your hair, checking out funny little towns along the way and creating a bunch of memories before you even step foot in the festival grounds. With the great Australian roadtrip in mind, here's a few amazing festivals that you'll love travelling to almost as much as you'll love attending.
Fairgrounds Festival, Berry, NSW – 8 + 9 December
One of Australia's newest and cutest festivals is Fairgrounds, in the little town of Berry on the NSW south coast. It's a town most known for its quaint community markets, and a little doughnut van that somehow everyone in the state knows about, but Berry is fast becoming known for this December festival which has hosted the likes of heavyweight indie acts Jagwar Ma, Japandroids, The Drones, King Gizzard & The Lizard Wizard and Father John Misty since its inception in 2015. This year will see synthpop kings Client Liaison, groovy indie band Future Islands, rising blues act The Teskey Brothers and beloved outfit The Shins take over the showgrounds on December 8 and 9. Fairgrounds is just two hours' drive from both Sydney and Canberra, the perfect distance for a short road trip, and close to the beach and hinterlands.
The festival also offers amazing food and drink -- including an oyster bar -- family games, a picturesque camping site set on a riverbank, and even a pool.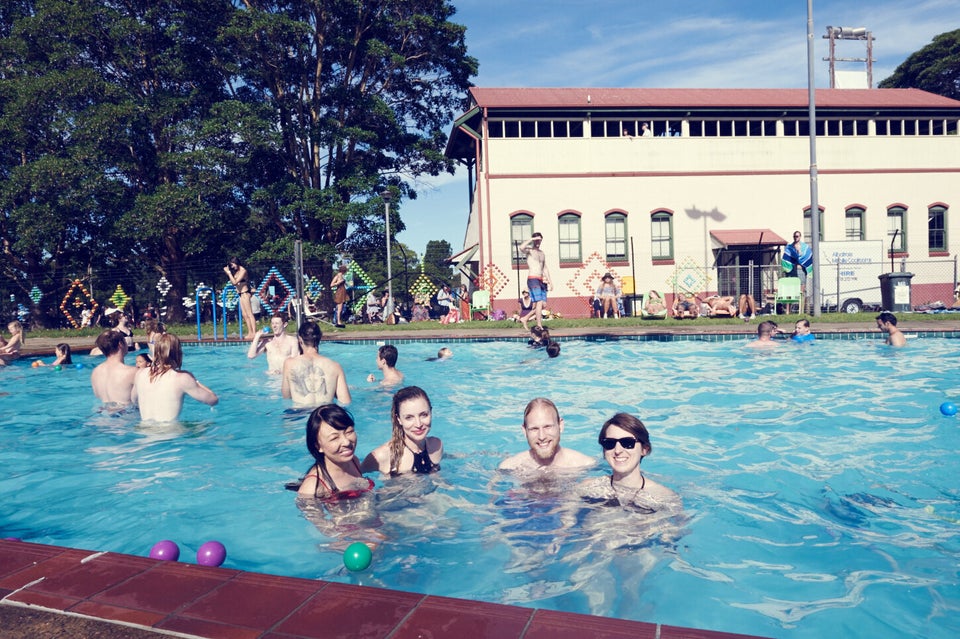 Inland Sea of Sound, Bathurst, NSW - 3 + 4 November
From the sea to the mountains, Bathurst's Inland Sea of Sound is another boutique event for the older, more discerning music fan. Headlined by Bernard Fanning, Meg Mac and Dan Sultan, the festival is set at the famous Mount Panorama race circuit. It's three hours driving from both Sydney and Canberra, with roadtrippers able to stop at the Blue Mountains National Park, Goulburn or Jenolan Caves along the way, depending on the route taken. A big selection of beers, burgers and cheese await those looking to indulge their stomachs as well as their ears at the music festival, while campers get to pitch their tent right at the top of the mountain.
NYE on the Hill, South Gippsland, Victoria – 30 Dec to 1 Jan
Already a firm favourite on the Victorian music calendar, NYE On The Hill takes place on a hill, on New Year's Eve, surprisingly. A 90-minute drive from Melbourne, the festival will feature Ball Park Music, Regurgitator, Gold Class, Gretta Ray and a swag of other rising talents to usher in 2018. NYE On The Hill takes place on a family farm, with rolling green hills. The area is also known for its beautiful sunsets, so much so that an entire page on the festival's website is devoted to pictures.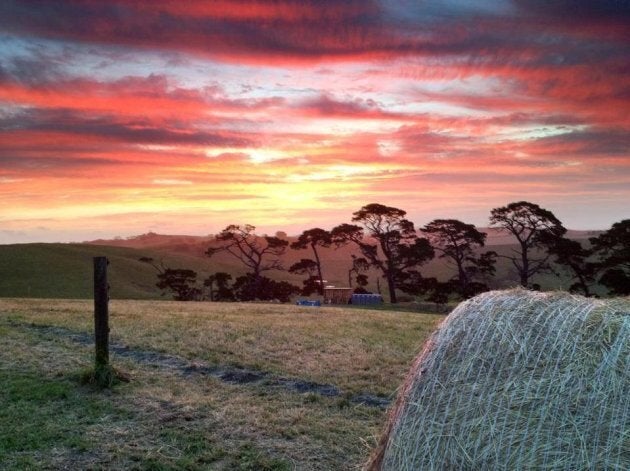 Lost Paradise, Glenworth Valley, NSW - NYE
For a different type of New Year's Eve, check out Lost Paradise, nestled secretly in the gorgeous Glenworth Valley on the NSW Central Coast. Less than two hours outside Sydney, the festival rests deep inside a lush valley between mountains, with picturesque scenery and a very convenient river to swim, lounge and cool down in. HuffPost Australia went in 2016, and found a giant party in the bush -- we called it like "a big backyard party spiralled out of control; in the best way possible". To usher in 2018, the biggest lineup yet includes Rufus, Matt Corby, DMA's, Little Dragon, Cut Copy and heaps more. Take a slow drive up, stop off at beautiful forests along the way or even detour out to the coast to check out beaches in northern Sydney or the Central Coast, and prepare for a very cool weekend.
Falls Festival - NYE
One of the senior statesmen of the Australian circuit, the Falls festivals are still going strong after more than 20 years. The New Year's Eve events take place in four locations nationwide, in Byron Bay, Lorne, Marion Bay and Fremantle. The 2017 edition will be headlined by Fleet Foxes, Angus and Julia Stone, Flume and The Kooks, with an impressive roster of other acts including Run The Jewels, Foster The People, Liam Gallagher and even Daryl 'Horses' Braithwaite.
The picturesque locations for each Falls instalment have long been a major drawcard for those who want to stretch their three-day festival experience into a week-long (or more) holiday up or down the coast, stopping off at beaches or little towns along the way. A few of the Falls dates have already sold out, but be quick and you might be able to get cracking on a festival road trip of your own.
Queenscliff Music Festival, Queenscliff, Victoria - November 24-26
For something a little different, check out QMF, focused on more eclectic and thoughtful acts. Situated in Queenscliff, Victoria, just outside Geelong, it's just a short drive from Melbourne and right on the coast. Take a drive down, see the sights on the way, then settle in for some good listening -- Bernard Fanning, The Bamboos, The Temper Trap, The Beautiful Girls and a special performance from members of Yothu Yindi are the standout headline acts, ably supported by a cast of up-and-comers like GL, Didirri and A.B. Original collaborator Caiti Baker.
Festival Of The Sun, Port Macquarie, NSW - December 7-9
Keen on the NSW north coast? Check out Festival of the Sun at Port Macquarie. Set in a caravan park within stone's throw of the beach, it's a chill, laidback vibe. Laze around in the pool or in the surf, catch a few bands (or waves), and crack into a few drinks -- it's even BYO booze. Acts on the bill include The Preatures, Horrorshow, Bad Dreems and Meg Mac, and besides that, you've got the beautiful and sunny north coast to check out on your way there or your way home.