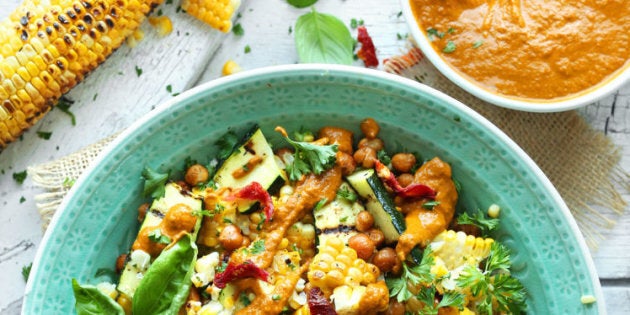 We get it, salads can be a hugely disappointing food experience. Main symptoms of 'sad salad' include dryness, blandness and completely wrong ingredient ratios. And let's not start on soggy salad vegetables.
To make salads truly taste good (it's possible, promise) you need to follow a few key guidelines. First, you have to add flavour by way of herbs, spices and/or marinated protein (like chicken or tofu). Second, add texture by adding nuts, seeds, roasted chickpeas or pomegranate. Third, never leave a salad undressed.
The dressing is where salads can shine. Instead of going straight for olive oil or balsamic, try creamy salad dressings made with healthy ingredients like hummus, yoghurt and cashews. Or take inspiration from your favourite cuisine and add Mexican, Mediterranean or southeast Asian flavours and spices.
To get you started, here are eight delicious and healthy salad dressings. Goodbye forever, sad salads.
1. Avocado yoghurt dressing
A lot of us think creamy dressings are off the table when making healthy salads, but this depends on what ingredients you use. Greek or natural-style yoghurt imparts a smooth, creamy texture while being nutritious and protein-packed. Like this simple Greek yoghurt dressing with avocado, lemon juice, salt and pepper.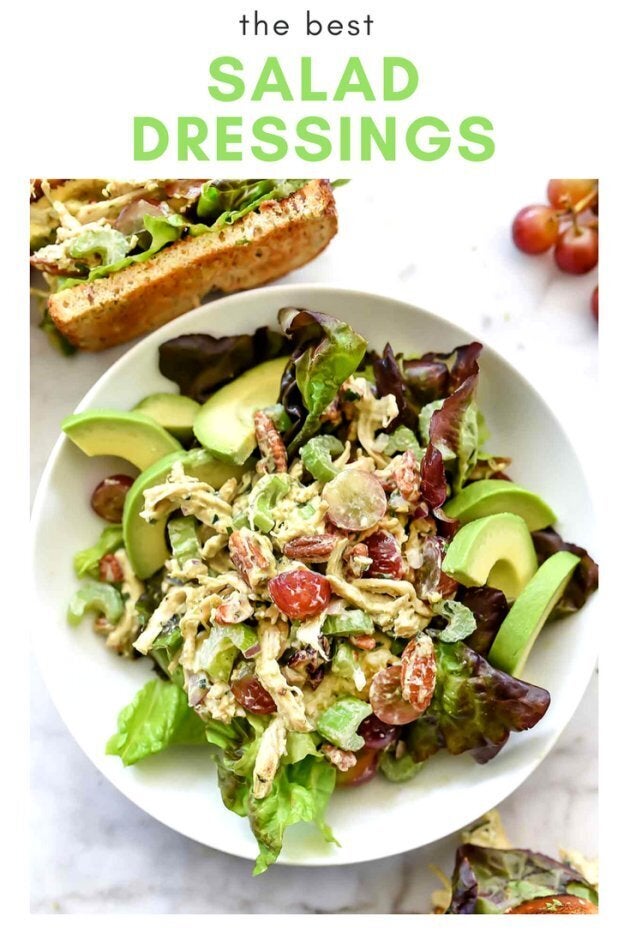 2. Tahini maple dressing
Tahini-based salad dressings are a must-add to your salad repertoire. Creamy, nutty and calcium-rich, tahini dressings add a beautiful depth of flavour and are perfect for Middle Eastern-style salads with pomegranate and chickpeas.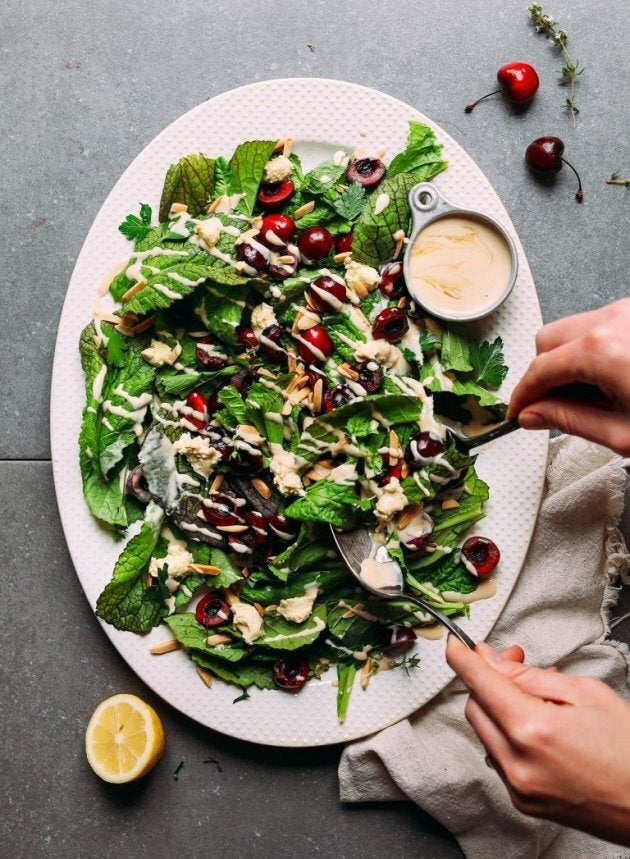 3. Asian-style peanut dressing
For a southeast Asian flavour try peanut-based salad dressing with lime, soy sauce (or tamari for gluten-free), rice vinegar, fresh ginger and sesame oil. Pair your peanut dressing with salads packed with shredded carrot, cabbage and peas.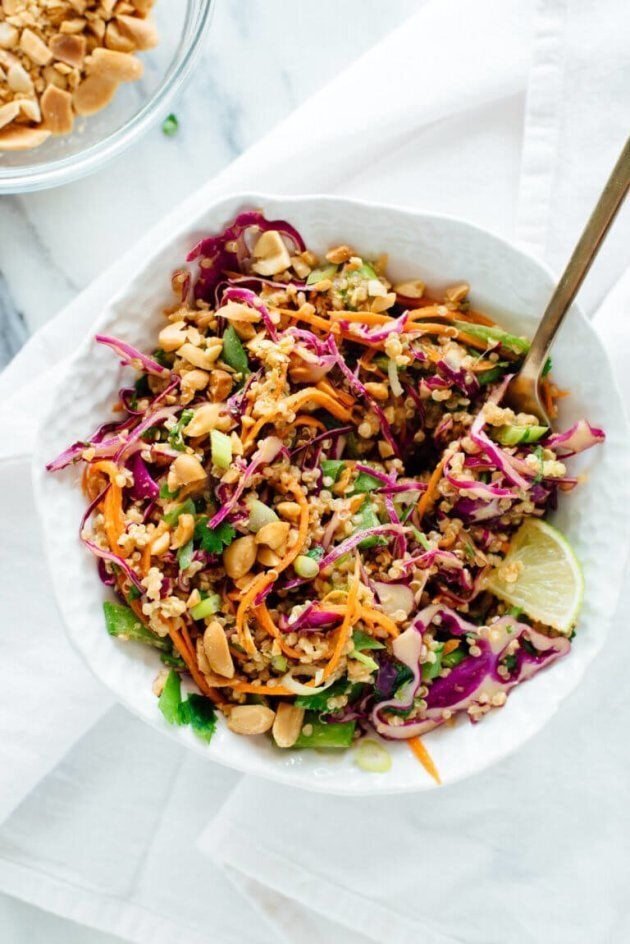 4. Sundried tomato dressing
Mediterranean food lovers, try this creamy, tangy and flavour-packed salad dressing with sun-dried tomatoes, garlic, parsley and a touch of maple syrup.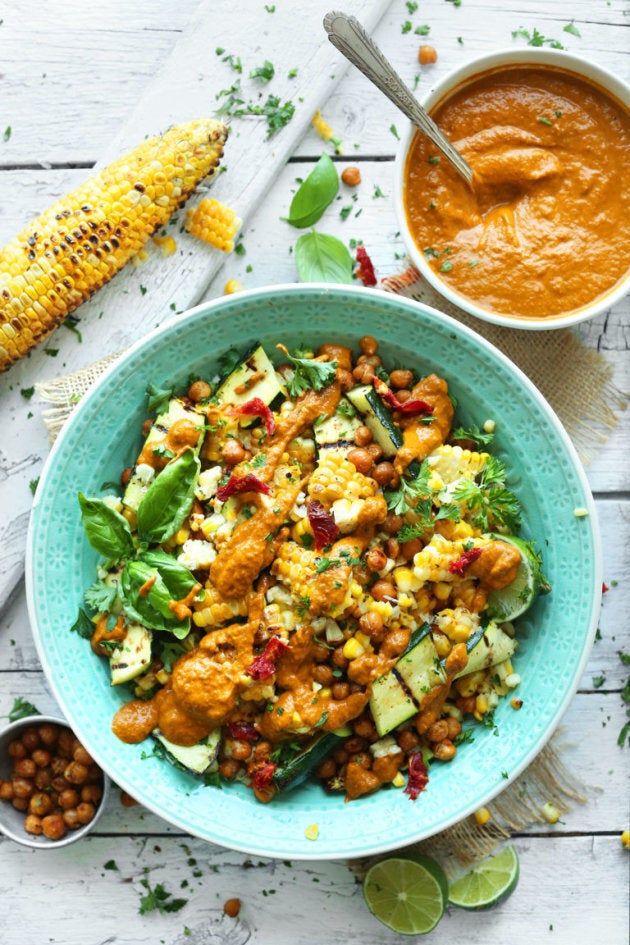 5. Pesto salad dressing
Salads don't have to be just greens, tomatoes and cucumbers. Salads with wholegrain pasta, roasted vegetables, chicken (or butter beans) and homemade pesto makes for a tasty, nutritious meal.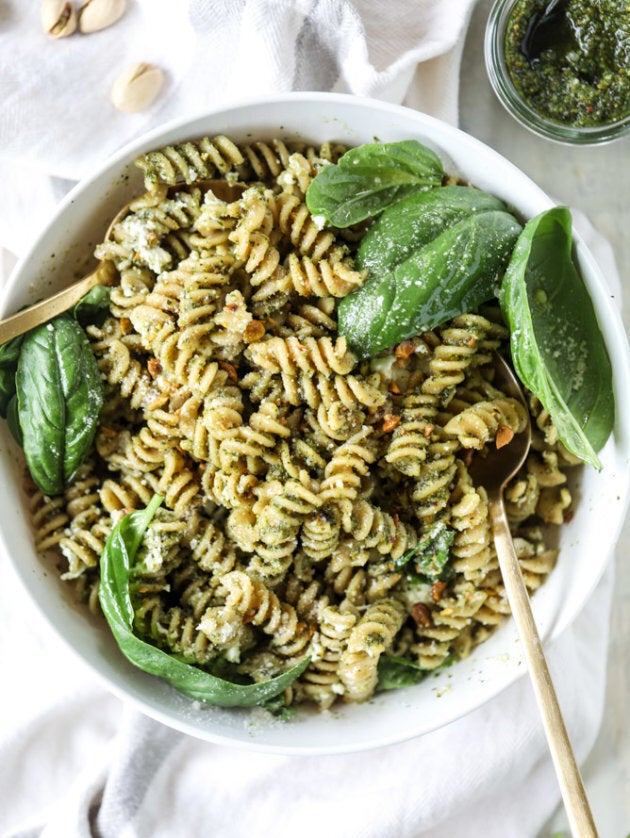 6. Avocado, orange and lime dressing
If you love Mexican food, dress your next bean, corn and avocado salad with a zesty avocado, orange and lime dressing. It's fresh, flavoursome and so delicious.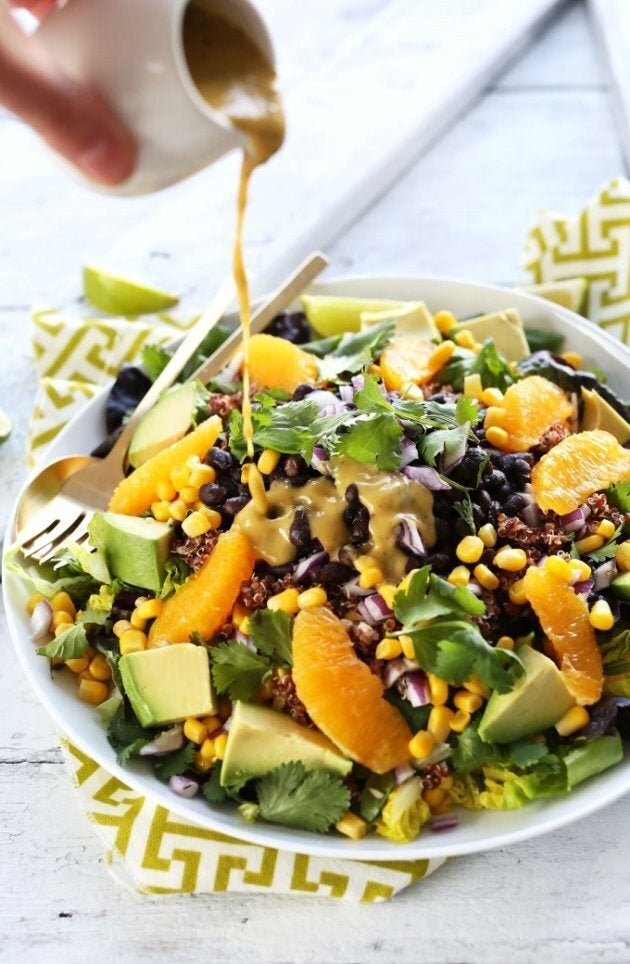 7. Roasted chilli mango vinaigrette
With mango season already in full swing, make the most of the summer fruit and whip up this easy roasted chilli and mango vinaigrette with lime. Perfect in southeast Asian-style dishes like Thai steak salad.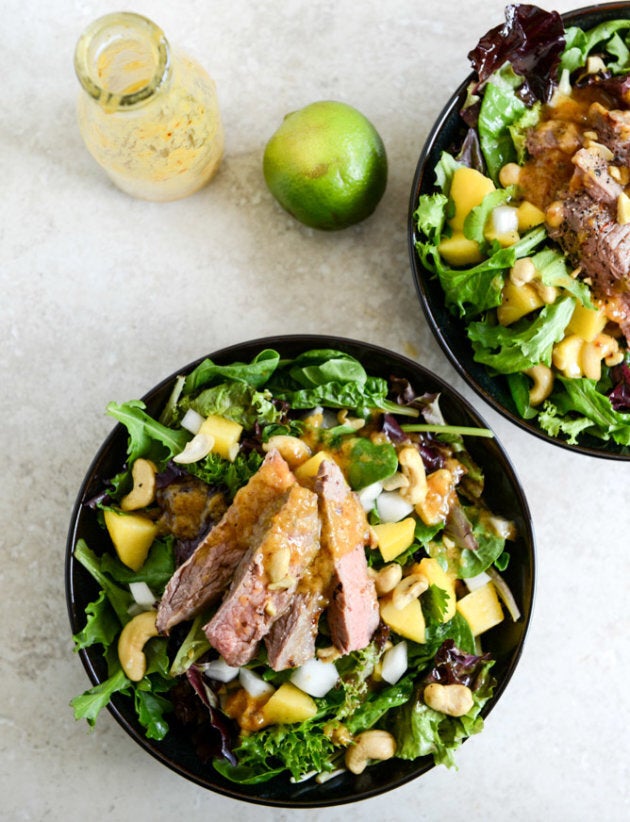 8. Dill hummus dressing
Hummus isn't just great for dipping crackers into -- you can use the versatile dip to make a delicious, creamy salad dressing with garlic, dill and lemon juice.