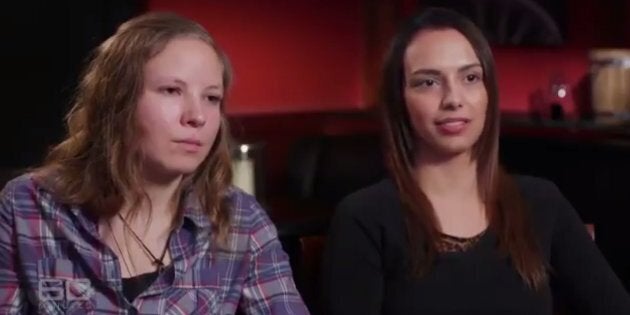 Two young backpackers who were viciously assaulted by a man on a deserted beach in South Australia have shared their horrific story for the first time.
Lena Rabente from Germany and Beatriz from Brazil had both been 23-years-old when they met for the first time in Adelaide while visiting Australia in February 2016 and decided to do the Great Ocean Road together.
The new friends had accepted a lift from then 59-year-old Roman Heinze after he responded to their Gumtree ad for a lift, but just two hours after leaving Adelaide he had instead driven them to the isolated sand dunes in Coorong National Park.
Rabente and Beatriz told Channel Nine's 60 Minutes how it was on the deserted stretch of beach known as Salt Creek that their holiday suddenly turned into a fight for their lives.
Beatriz and Rabente became separated on the beach when Heinze tricked the former into going to look at kangaroos. Once they were far enough from the camp, he had pulled a knife on Beatriz, tied her up with rope and then, while still holding her at knife-point, sexually assaulted her.
"I felt like I was in a horror movie," Beatriz told 60 Minutes reporter, Tara Brown.
Thanks to incredible quick-thinking, Beatriz then had the foresight to manipulate Heinz into thinking she "was on his side", rather than try to fight him. It gave her the opportunity to scream for Rabente's help, which her friend miraculously heard despite the roar of the surf and wind on the beach.
Alerted to the situation, Rabente had been trying to call for help from her phone when Heinz hit her in the head with a hammer. Rabente took several vicious hits to her head as she tried to fight Heinz off, yet despite the number of blows and the force with which they were thrown, she managed to get to her feet and, after untying Beatriz, lead Heinz on a chase through the sand dunes.
"I didn't know what he had hit me with because I couldn't see, immediately, but I thought 'that's the end' because the smash was so hard," Rabente said.
"I thought, I'm going to die. I was really sure about it. Like, I already imagined myself dying here and that's why I didn't want to give up in the end."
Heinz had gotten into his four-wheel-drive and continued to pursue a badly-injured Rabente through the sand dunes, hitting her and knocking her down at least four times with his vehicle's bull bar before she managed to jump onto the bonnet and scramble on the car's roof.
Meanwhile, Beatriz who had escaped into a different direction to her friend, had run until she had come across another vehicle and flagged down its occupants who had come to Salt Creek to fish.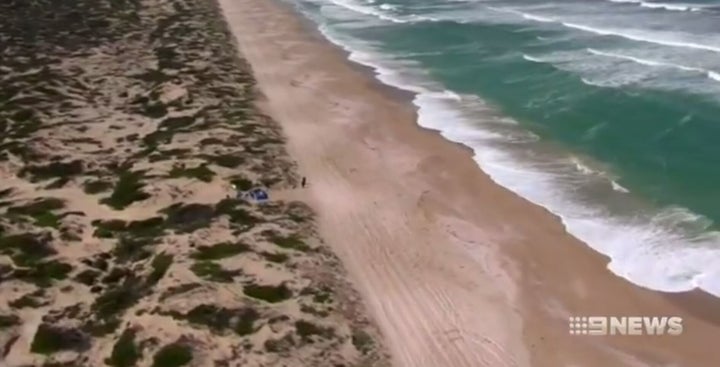 Still naked after Heinz had ripped off her bathers when he sexually assaulted her, Beatriz said she had run at the vehicle, waving frantically for help. "Once I got in the car and I started screaming, they saw that it was serious," she said, prompting the fishermen to call for help.
Refusing to be taken to hospital for medical treatment until she had found Rabente, the fishermen and Beatriz set out to find her friend.
Meanwhile, Rabente had convinced her attacker to throw away his weapons before she climbed down from the four-wheel-drive's roof. Shortly afterwards, Rabente had seen the fishermen's vehicle and she made a run for it.
The fishermen who found her would later tell Rabente that because she had been covered in so much blood, they at first weren't able to tell if she was male or female.
Since the trauma of the incident, Beatriz said every day had become difficult as she tried to live with the psychological scars it had inflicted.
"I prefer not to be outside after sunset because I just don't feel comfortable, I don't feel safe anymore if I see someone on the street, I start thinking that they might be following me," she told 60 Minutes.
In May this year, Roman Heinze was found guilty of six charges, including indecent assault, aggravated kidnapping and endangering life. He was sentenced to 22 years in jail.
Heinze is currently appealing his sentence.