On Tuesday, The New York Times published reports from several A-list celebrities including Angelina Jolie, Gwyneth Paltrow, Rosanna Arquette and more to add to the mounting allegations against film executive Harvey Weinstein.
This new report details instances of Weinstein luring women "to a private place to discuss films, scripts or even Oscar campaigns," trying "to initiate massages," touching them inappropriately, taking off his clothes in their presence or offering them "explicit work-for-sex deals."
Angelina Jolie told the publication that during the late-'90s release of "Playing by Heart," Weinstein "made unwanted advances on her in a hotel room, which she rejected."
"I had a bad experience with Harvey Weinstein in my youth, and as a result, chose never to work with him again and warn others when they did," Jolie said in an email to the Times. "This behavior towards women in any field, any country is unacceptable."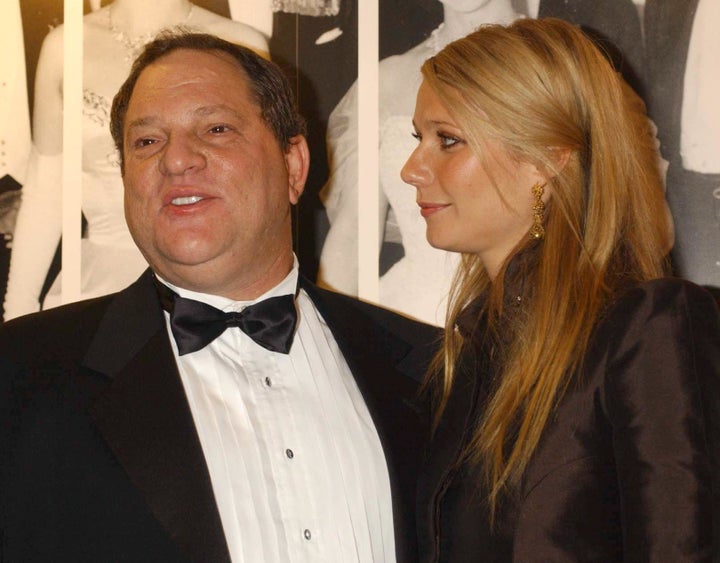 Gwyneth Paltrow told the Times that she was invited to Weinstein's suite at the Peninsula Beverly Hills hotel for a work meeting shortly after the producer hired her as the lead in the Jane Austen adaptation "Emma" at age 22.
Paltrow claims Weinstein put his hands on her, attempted to massage her, and invited her to his bedroom. Paltrow left immediately and told her boyfriend at the time, Brad Pitt, about it. Pitt subsequently went to Weinstein at a movie premiere and "told him never to touch Ms. Paltrow again."
Paltrow said Weinstein's backlash after that episode was "brutal," adding that Weinstein screamed at her "for a long time." She feared losing her role in "Emma," but "insisted that he put the relationship back on professional footing."
In addition to Jolie and Paltrow, Rosanna Arquette recounted a time when she said Weinstein asked her to "stop by the Beverly Hills Hotel to pick up a script for a role." After being "told to head upstairs, which she found odd," she found Weinstein in a bathrobe, "complaining of neck pain and asking for a massage."
Arquette said "she tried to recommend a professional masseuse, but Mr. Weinstein grabbed her hand and pulled it toward his crotch." She immediately withdrew from the interaction, causing Weinstein to boast about "the famous actresses he had supposedly slept with." He then said, "'Rosanna, you're making a big mistake.'" In response, Arquette said to Weinstein that she wasn't "that girl."
"I will never be that girl," she said as she left the hotel. She didn't get the part she went to get the script for.
The New York Times first detailed numerous accusations of sexual assault against the producer late last week.
You can read the other accounts in Tuesday's report here.