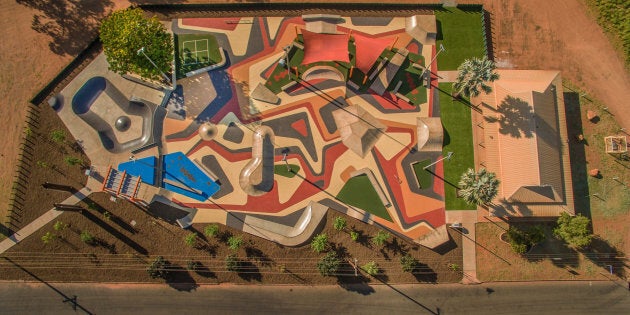 Going to the playground was one of the many joys of being a child, so imagine being a kid and getting to play at a playground as cool as these.
The National Landscape Architecture Awards recognises projects from around the country that showcase sustainable infrastructure and awareness of the health, wellbeing and employment of Australians, whether they live in the city or the country.
One of the 14 award categories is playgrounds and a finalist in the playspaces category for 2017 was the Onslow Youth Space in Western Australia.
Onslow is a small town in the Pilbara region of WA and the idea behind the space was to establish a community meeting place. The playspace itself is visually stunning with its multicoloured geometric shapes, so it's easy to see why kids and adults alike could easily spend time here.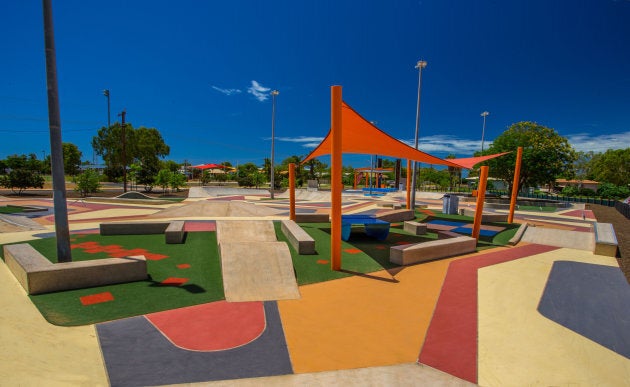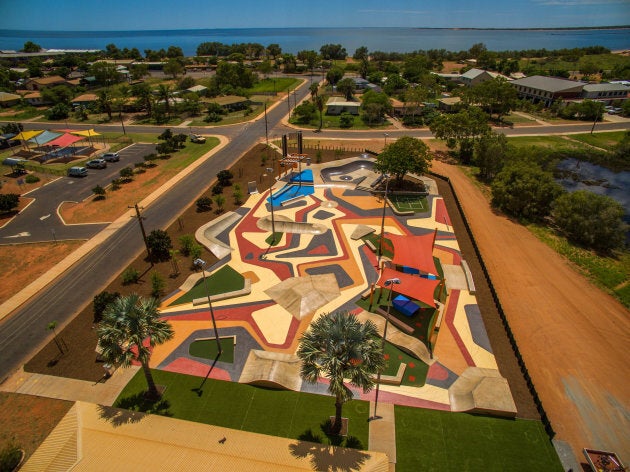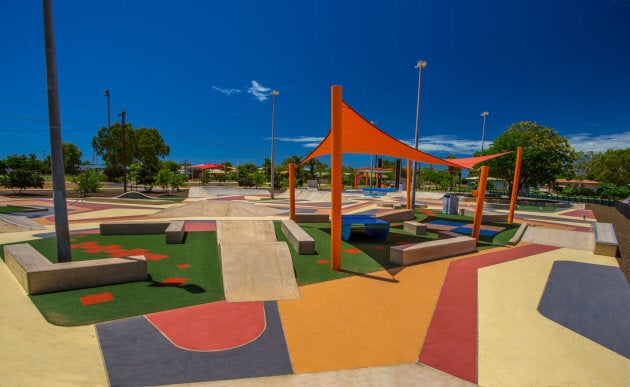 There were a number of other entries to the playspaces catergory that are just as cool as the Onslow one, but in different ways.
Adelaide Zoo Nature's Playground is an example of a playground that promotes awareness of sustainability and environment.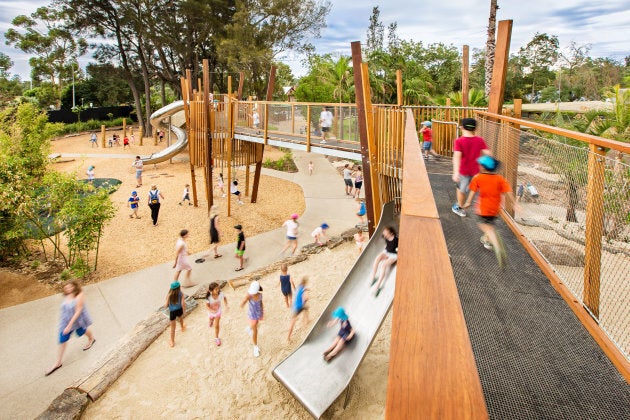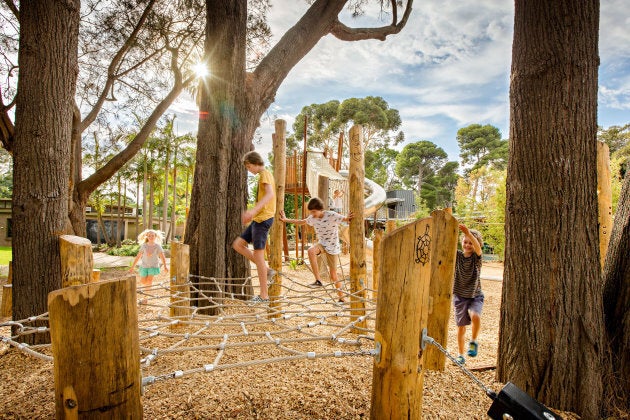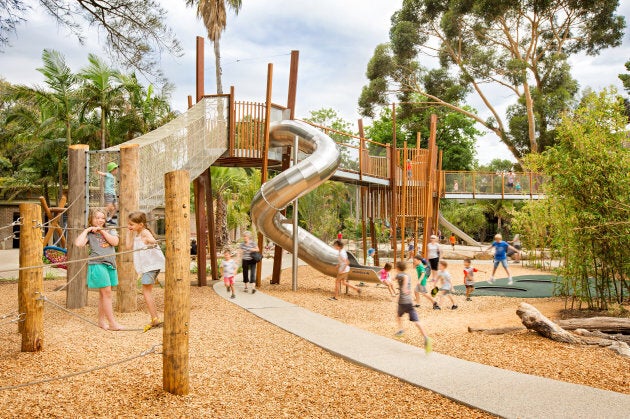 Another of the Landscape Architecture Award nominees was this super earthy playground submerged in the trees and bush in Parramatta, New South Wales. The Domain Creek Playground is the perfect place for kids to climb, hide and slide. The nature-based playspace is built with a mix of metal, wood, sand and stone making it sustainable.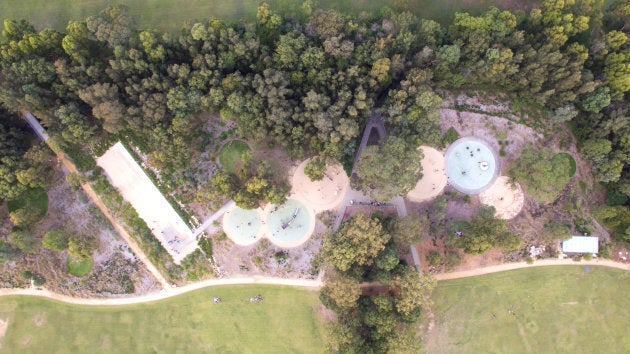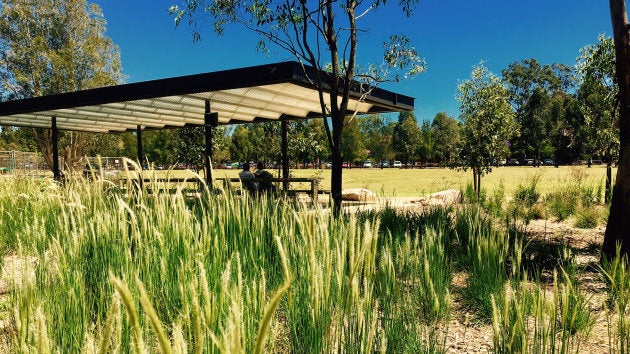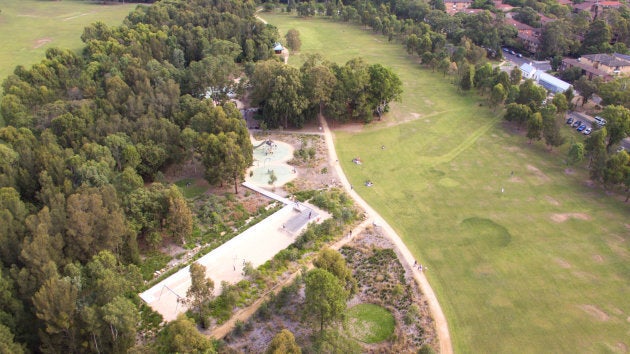 More than 80 entries were reviewed by the jury during the award judging process. The large quantity of projects highlights the importance of prioritising nature in a time where urban sprawl and construction are so prevalent in all Australian cities and regions.
The winners will be announced on Friday.